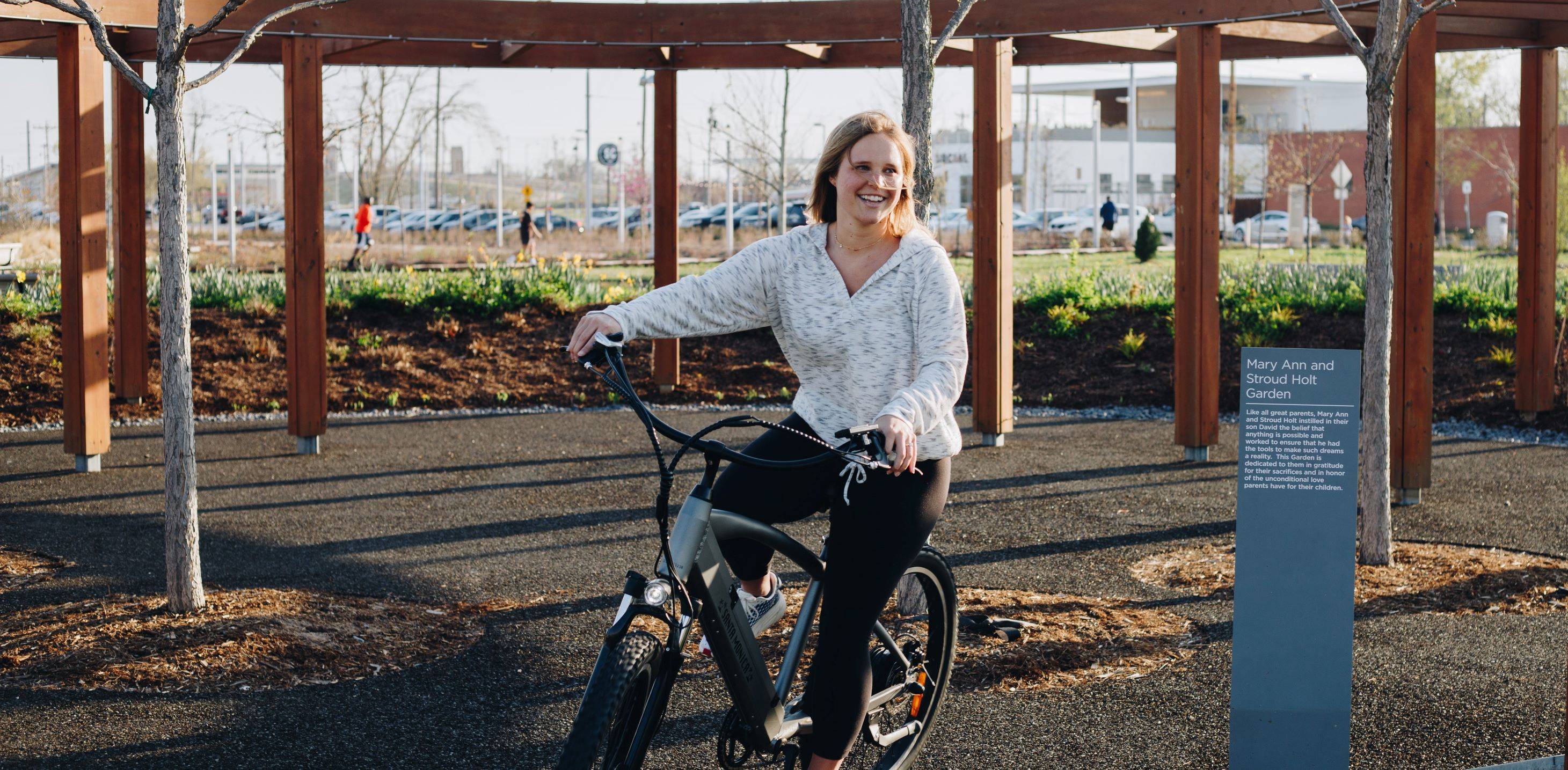 Considering the high demand for e-bikes in recent days, it's no wonder that many people of different age groups are making full use of this product. But a single action can be seen from many perspectives, likewise, the use of these e-bikes also depends on the types of e-bikers. It's not necessarily required to use an E-bike for limited purposes. There are many ways to utilize the bike and that is what differentiates people from one another when it comes to being an E-Biker.
To join our mailing list and never miss an update!
Nakto has been working a lot since its establishment to provide all types of people with the right type of e-bike fit for them or sometimes even provide them with their ideal e-bike. Eventually, it resulted in people getting much more freedom outdoors without being restrained to their cars or public buses.
You must be curious to know how people make use of their e-bikes. Curiosity serves its purpose and today you are here to prove that. We've gathered a list for you to find out what type of people ride the All-Terrain, City & Commute, Step-Thru, and more types of e-bikes. Without wasting any more time, let's learn some interesting facts about these e-bikers.
As the weather starts to warm up, more people are choosing to commute by bike. These commuters use their bikes to make commuting whether it be their work, school, or nearby grocery stores much more accessible, comfortable, and efficient, and travel longer distances without tiring out.
This reduces the dependency on relying only on cars or public buses and also works out as an exercise. Most of them are also those who aren't in the best of shape or who have mobility issues. They avoid traffic, save money and protect the environment by reducing their carbon footprint.
They also make use of their commuting knowledge to pick the safest road with the least traffic.For the commuter, we recommend City Stroller.This bike is stylish and contemporary thanks to its gleaming frame. For a simple ride, it supports a single-speed pedal assist and throttle, and for climbing hills, it supports 6-speed Shimano gears. has an integrated woven basket in the front and a rack in the back for extra necessities.
2.The Adventure Bike Packer
Not everybody wants to use e-bikes for day-to-day work. Some of them might be adventurous looking out for an incredible journey. They are the riders that live in mountains or maybe even in city areas who are bored with their everyday scene and want to try something new that will still give them the same sense of adventure without the hardship.
They prefer riding a fully loaded bike over uncharted roads and trails. They plan their trip for any difficulty they may encounter like the weather. So they load up their bike with enough supplies, clothing, and food to last days in the wilderness. They mark the places on the map for the supply of their and their e-bike's backup making them flexible and adaptable.
Super Cruiser is best recommended for you if you are one of these types of riders.It has a strong 500W/750W rear hub motor and a front suspension fork that helps it smooth over any trail humps. The largest e-bike tires on NAKTO ebikes, the 26" X 4" CST super fat tires, provide riding stability to accommodate all road conditions.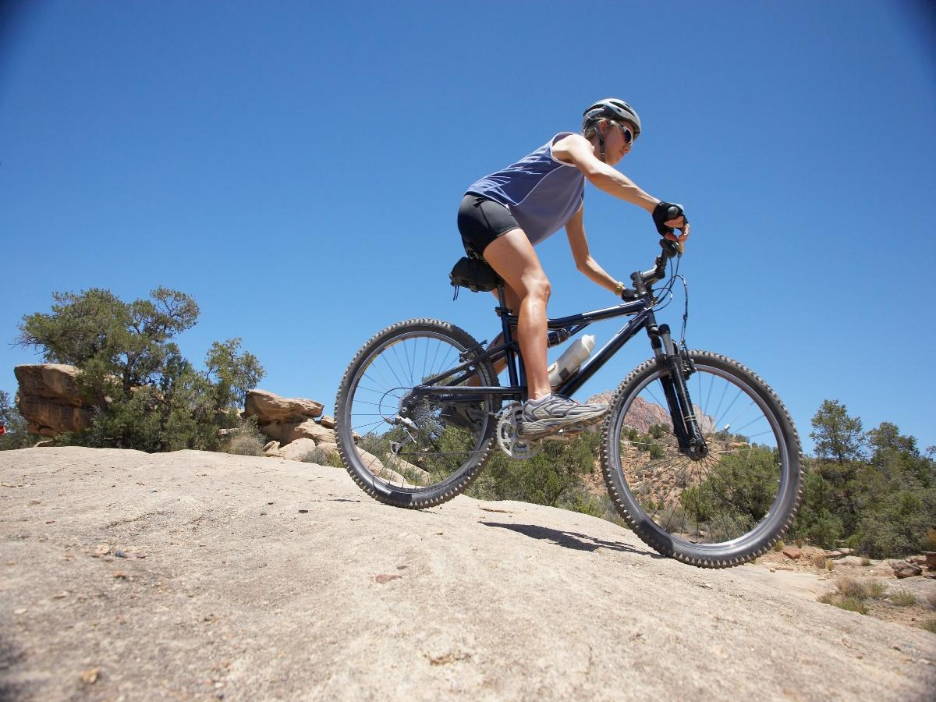 The work cycle can be harsh most of the time because all you want to do is relax when you have free time on your hands and that is the weekends. These warriors are those people who fully utilize their weekends to take some breathers.
They ride all types of terrain in their e-bikes because it saves time and allows them to prepare for harder rides by helping them "recon" routes and trails. It is not necessarily required to ride hard every time so they also use their e-bikes for quick getaways sometimes. They plan their ride to fully make use of their time.
Their co-workers may be astonished by his energy because for the co-workers that's a hardship. Little do they know that's an adventure for the weekend warriors. Instead of going to the gyms, they just ride and go with the flow of the wind.
If you want an adventure for your weekends as well, look out for Cruiser! The most important electric bike with fat tires produced by NAKTO is the cruiser. It has emerged as one of the best-performing fat tire electric bicycles in the NAKTO line of products thanks to its superb design, high performance, and affordable pricing.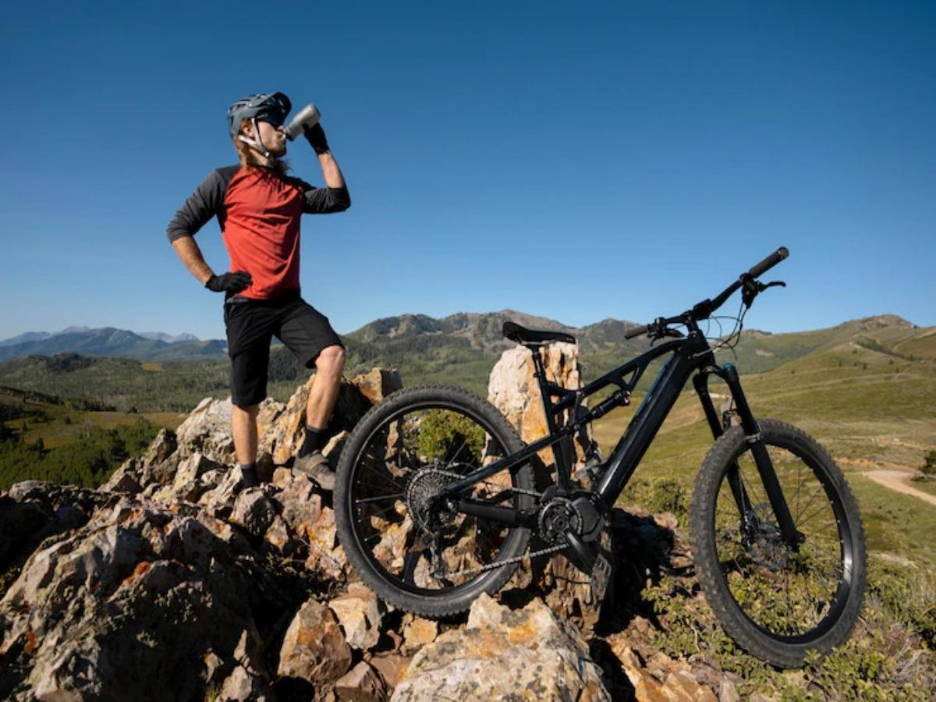 Not everything has to be done in extreme. Sometimes just a relaxing ride can also be the best part of your journey with an e-bike. The shredders enjoy the moderate terrain in their e-bike when they don't want to push themselves too much. They might like tearing up the rocky roads and digging in the dirt. They travel with their usual companion in a carefree manner instead of getting geared up. They enjoy their drinks after the ride instead of stopping now and then.
They enjoy the comfortable ride provided by the bike because of the pedal assist. These shredders also ride and compete in motocross, so the bike is a wonderful alternative for training and connects their two passions.
They are the riders who train hard and are passionate about cycling. They will ride an e-bike on their day for some workout and maybe trips to meet friends at the bar. On their road cycle, they dress in lycra cycling gear, but when they ride their e-bike, they go casual in jeans and a t-shirt.
They prefer the e-bike for everything since it requires little maintenance and is simple to ride, allowing them to remain upright. When riding an e-bike, they place a higher value on comfort and leisure than speed or aerodynamics. They include bikers of all ages since there is no limit to being an e-biker these days.
We recommend Skylark for you if you are one of the roadies! The chic city bike, the NAKTO Skylark Folding Bike, has a traditional folding frame with fenders and 16-inch spoked rims. This bike is made to be driven by anyone effortlessly and is intended for roadies.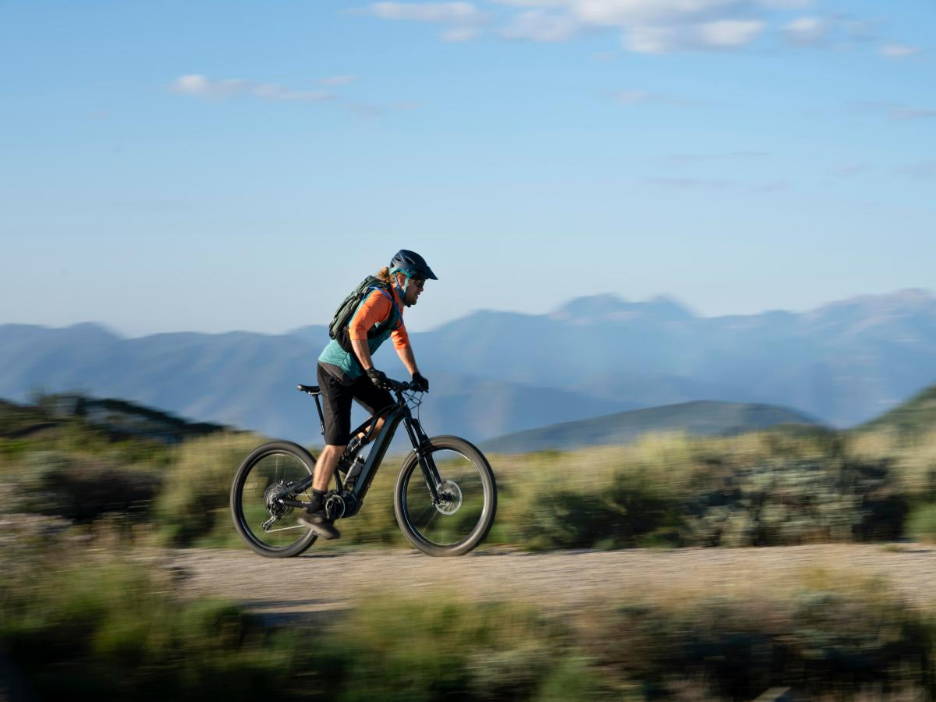 He is a busy dad but he knows the importance of e-bike. He knows riding an e-bike is a better option both financially and when it comes to saving time. He works full time and uses an e-bike often to have a relaxing time and ride around his neighborhood, supermarket to pick up some family favorites, and coffee shop after work to meet up with his friends.
During weekends he uses the bike to spend quality time with his family, mostly his children, at the nearby park, and for ice cream. He adores his bike because it gives him the chance to spend more time with his family and be a proud father.
If you want to be a proud rider and a proud dad, look out for Folding Ox made with dads like you kept in mind. The portable Folding OX E-bike was designed from the ground up for mobility. A reduced riding profile is created with comfort thanks to the hi-rise cruiser handlebar. Wide tires let you to travel to a variety of riding destinations, including off-road routes. You can easily fold it in half and carry it wherever you go.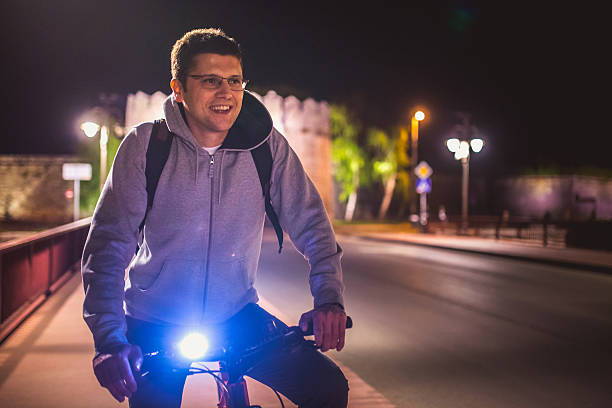 When you are married to a busy dad, it's hard to look after everything and balance your job and family life by working full-time. She often rides the bike with Busy Dad and appreciates how it brings the family together so they can spend quality time with the kids.
She occasionally rides her e-bike to run errands for the family like grocery shopping or herself like fitness class or maybe stop for some coffee nearby. She also rides her bike to her favorite spot where she enjoys reading her favorite book or just chatting with her friends undisturbed.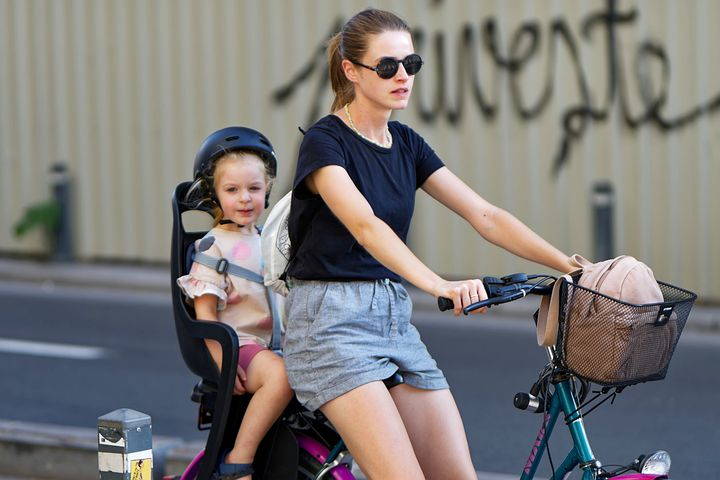 When you are old and retired, you are mostly thinking about how to enjoy the rest of your time and life every single day. So e-bikes have created new riders even when it comes to retired couples. They take pleasure in spending their free time talking to relatives, and friends and they use their bike to visit them anytime they feel like it.
Riding the bike downtown or in the countryside and waving to people in sight is something they are experts in. Despite having limited physical movement and low energy, all the people living in the town know them because of the boost in their energy and confidence thanks to those e-bikes. They use their bikes to move around town, stay active, and connect with other retirees. They even keep up with their children, and grandchildren and go on the ride with them if needed to enjoy quality time.
This Camel Step-Thru White is perfect for any retired couple looking to be one of these e-biker. The greatest and most reasonably priced electric bicycle for ladies is the NAKTO Camel. Our popular model is the Camel Ebike range.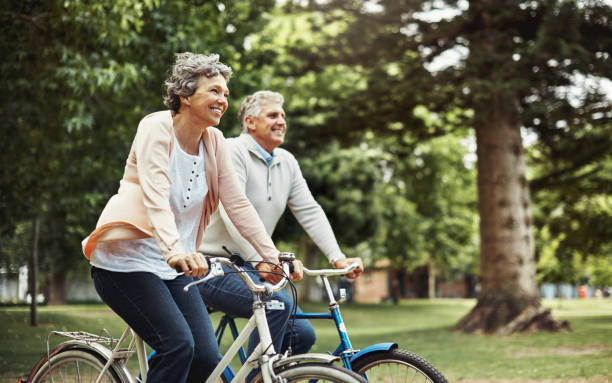 With age, people lose their passion as well as their hobby. The Comeback Kids are those who are old right now but were expert cyclists back in the day riding and racing frequently. He will give you a complete history of cycling knowledge because why not?
Even if work and age interfered in his life, he never lost his love for cycling. Precisely because he is old and not in shape like he used to be, the e-bike has been helping him a lot to regain young memories and ride to his favorite spot once again.
He hasn't been on a bike in years but loves the convenience provided by e-bikes. It got him back into shape such that he's started doing the weekend group rides and might even consider racing again. These types of riders get to feel young again, thanks to these e-bikes.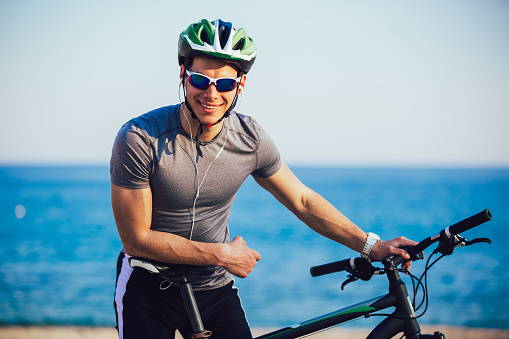 It's not always easy to be a pet owner because you want to be with them in everything you do. That's why you want them to be by your side in every single moment of your life because they are like your second children.
They are the people who have everything managed for their pets to go on the ride with them. Like how they are comfortable riding their bike, they have also thought about the comfort of their pets in their long ride. They even take their pet on adventurous rides sometimes in small mountains or hill areas.
They are famous downtown because everybody wants to caress the pet when they see it, making them more attractive and popular. Instead of keeping their pets on their leash, they simply pull out their bike and go around for a quick trip.The pets love it as well and if the pets are loving it, the owner is more than happy of course!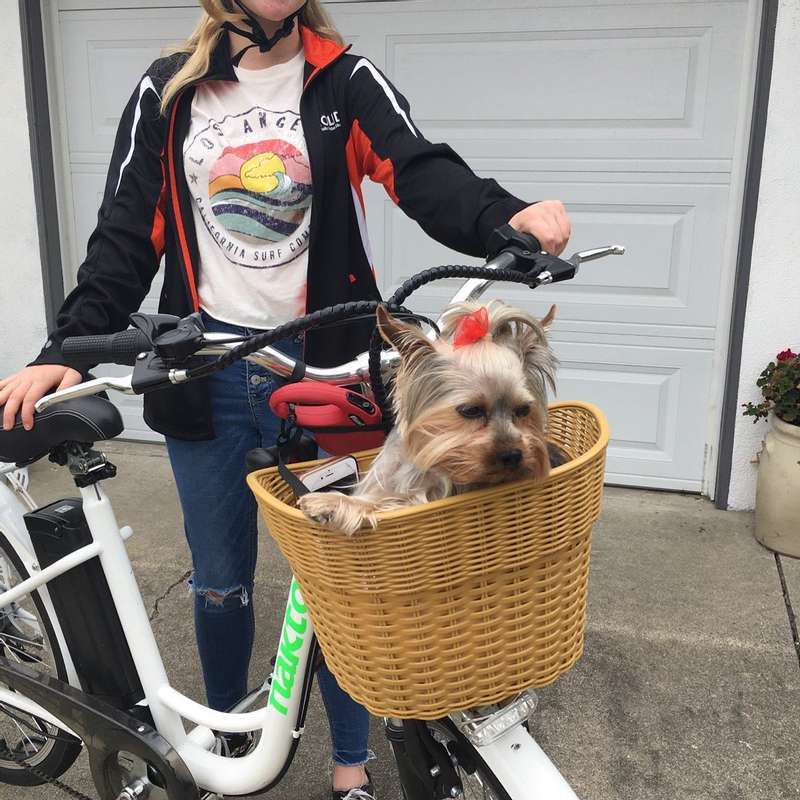 Frequently Asked Question
Why do so many bikers ride e-bike?
With the development of e-Bikes, the ordinary cyclist now finds pedaling to be considerably simpler. With the motor, the cyclist may travel further and at quicker speeds.
Are electric bikes good for your health?
Riding an electric bike, whether for commuting or just for fun, can greatly benefit your health by enhancing your cardiovascular and mental functions and assisting you in maintaining a healthy weight.
What can e-bikes be used for?
As mentioned in the article, you have no limitation and can use e-bike for anything whether it be commuting, grocery shopping, adventurous ride or giving freedom to your pets. You can choose in between anything you want to use it for!
You can travel farther on an e-bike than on a traditional bike. E-bikes are not inherently riskier than conventional bikes. Just different dangers apply to them. Because you can accelerate to move out of the way more quickly and travel at higher speeds while keeping up with traffic, e-bikes tend to be safer than traditional bikes.
Is it worth buying an e-bike?
They'll help you to travel further, faster, and for a longer period of time.
Electric bicycles, of course, have many of the same advantages as ordinary bicycles, but since they have an extra amount of power, you'll be able to go farther and ride for longer.
What can you gain by being an E-biker?
●Endurance
●Strength
●Speed
●Muscular stamina
●Anaerobic stamina
●Power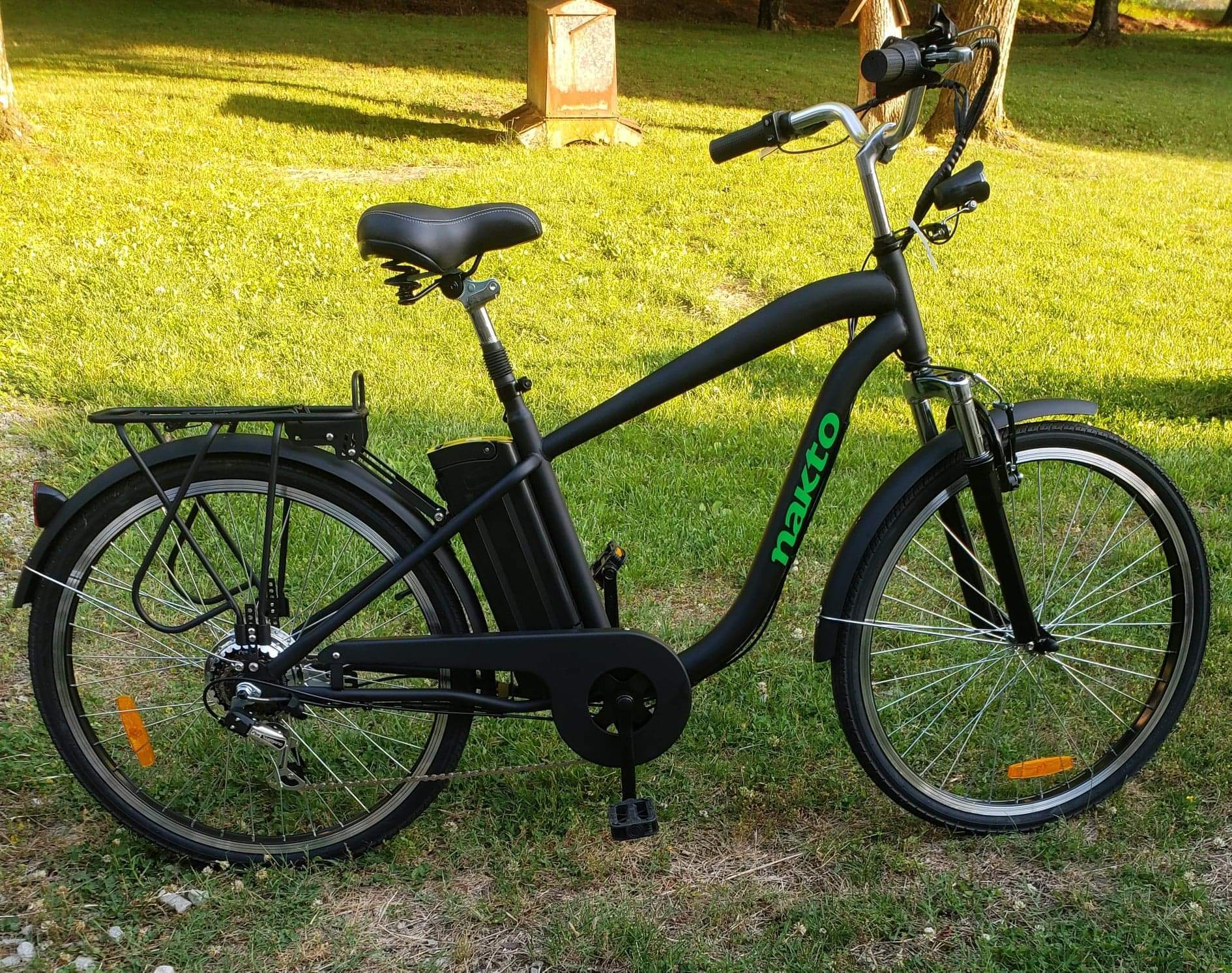 No matter the type of rider you become, the most important part of the e-bike is the ride, adventurous journey and the beautiful memories you create. Just know that e-bikes are not work or age specific and it has a wide range of accessibility and availability for all age groups of people.
To fulfill the dreams of each and every person of those age groups, Nakto has been offering and contributing to the community a lot ever since their establishment. Therefore if you are planning to become an e-biker, feel free to visit us and see what is in store for your new step and journey in your life!