NAKTO bicycle enthusiasts, this one's for you! Share your story with NAKTO Ebike and you could be our next lucky winner. Each month, we'll select one person to receive a special gift from NAKTO. Start sharing now!
By submitting a photo, you agree to the following terms and conditions:
Notification: If your photo is selected to win the monthly contest, you will be notified via email.
Use of Photos: By entering, you give NAKTO eBikes permission to use your photo in the NAKTO newsletter, e-mails, website, printed materials, social media websites (Facebook, Ins, etc.), and any other promotional materials distributed by NAKTO. Slight photo alterations may be made by our staff in order to fit our site, marketing materials, or email newsletters properly. Entry does not guarantee inclusion on NAKTO channels.
Termination or Suspension: NAKTO reserves the right to modify, terminate or suspend any photo submission period at any time for any reason.
Original Submission: Entries must be submitted by the original photographer. Do not submit a photo taken by someone other than yourself. You must be the sole owner of the copyright of any image submitted. Your submission of the photo and entry form is your guarantee that you are the author and copyright holder of the photo.
Binding Agreement: These terms and conditions shall inure to the benefit of and be binding upon the parties and their heirs, representatives, successors, and assigns.
Publication Rights: By submitting a photo, entrant grants NAKTO staff the right to publish submitted photo(s), entrant's name, and name and/or location of the subject of the photo. Entrants represent and warrant that their entries are original to them, have not been previously published, and do not infringe upon the rights of any third party.
Compliance: Each entrant acknowledges that he or she has read, understands, and will abide by all official rules.
Final Decision: The decision of NAKTO in all matters relating to the rules and administration of this photo submission shall be final.
Nakto Bike Patrol on our turtle saving mission!
We can cover a lot more ground with our Nakto
Ebikes thus increasing our tuƑ le road rescues!
Thanks Nakto !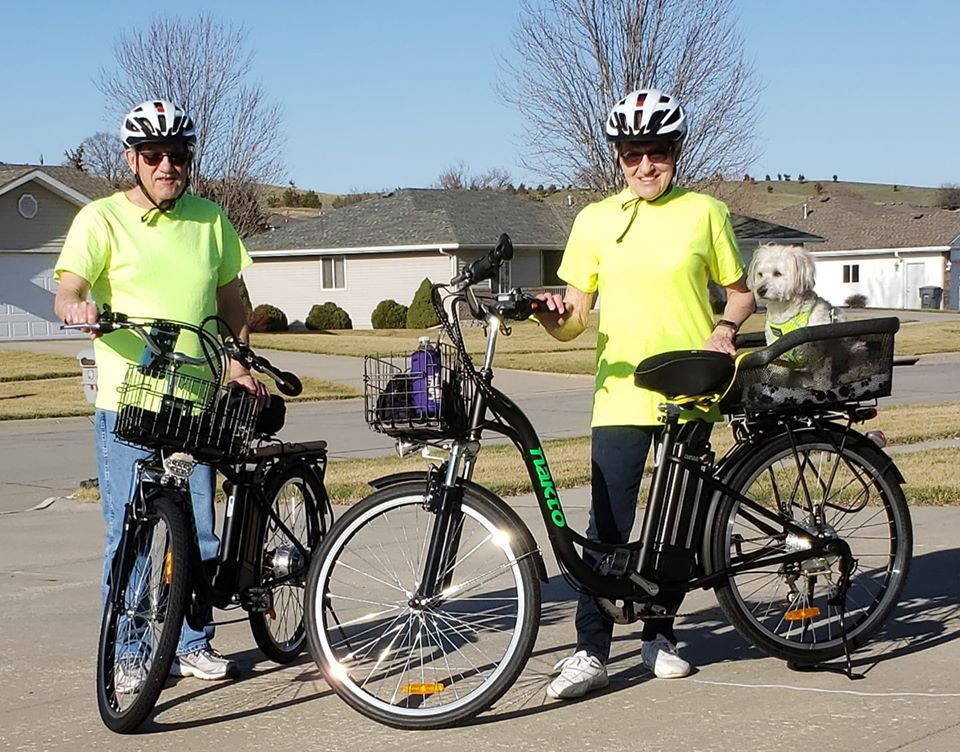 A Happy Family Ride: Ebiking with Our Puppy
My husband & I each bought one of these bikes from you
last Spring and we LOVE them.
NO PROBLEMS!! We put a basket on the back of mine so
our puppy can ride with us, he loves it!! We put a lot of miles
on them last summer and have been out on them already this
Spring (in Nebraska).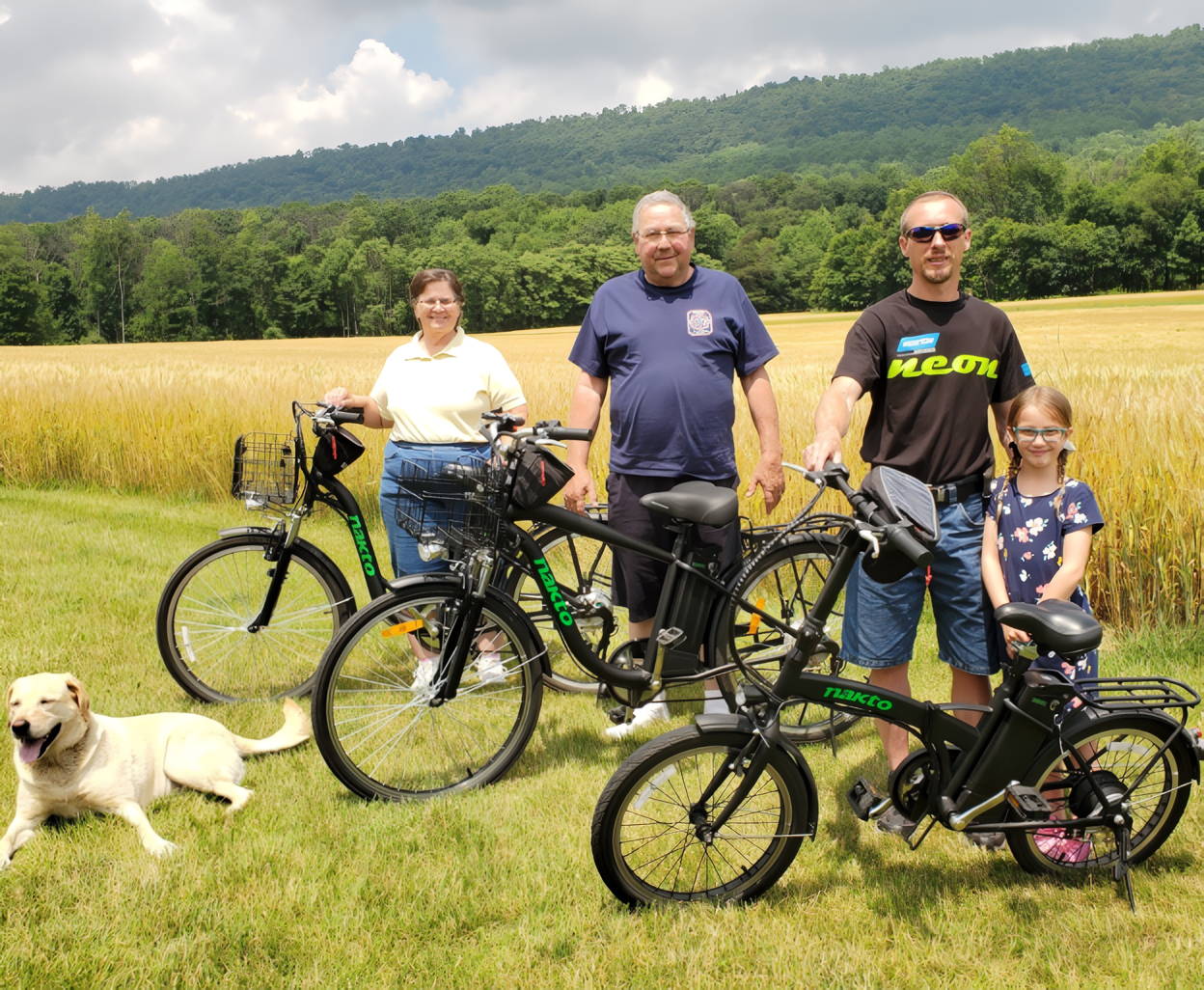 Family Fun with Three Electric Bikes
NAKTO bikes have been a wonderful blessing to my family I bought my mother a NAKTO 250W Camel ebike for her
67 birthday and she loved it. She could no longer ride her regular bike and the NAKTO eblke allowed her to ride again.
My father wasn't a big bike rider, but when he saw my mother's bike he was interested. Within a week I purchased
another NAKTO 250W Camel ebike for his birthday. Now they were able to go for bike rides around our local country side
and even visit their friends. That same year, my husband shattered his heal bone in 5 places. After months of physical
therapy, he was able to walk again. Due to his injury it was easier for him to ride a bike than go for long walks. I
purchased a NAKTO folding ebike for him. The folding bike gave us the option of putting it in our trunk when we
traveled. I highly recommend NAKTO ebikes to anyone looking for freedom and fun!