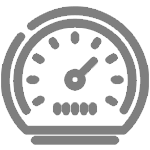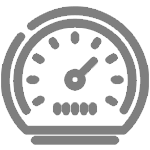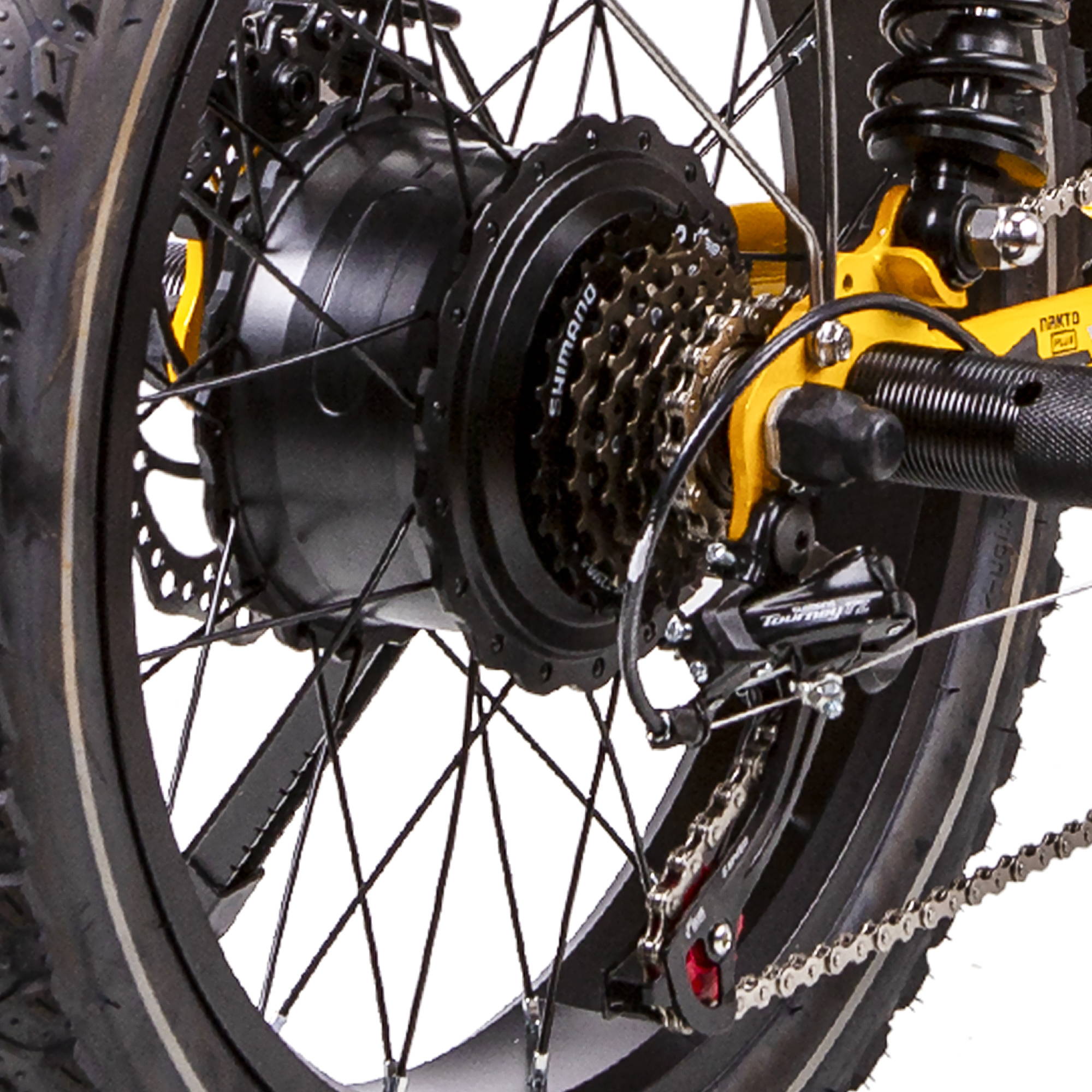 Pro-level Riding with Upgraded Motor and Extended-range Battery
Featuring a new upgraded 1000W/750W Peak Rear Hub Motor delivering 52Nm of torque and paired with a 48V 20A/48V 16A battery, our e-bike provides a range of up to 60 miles with pedal assist.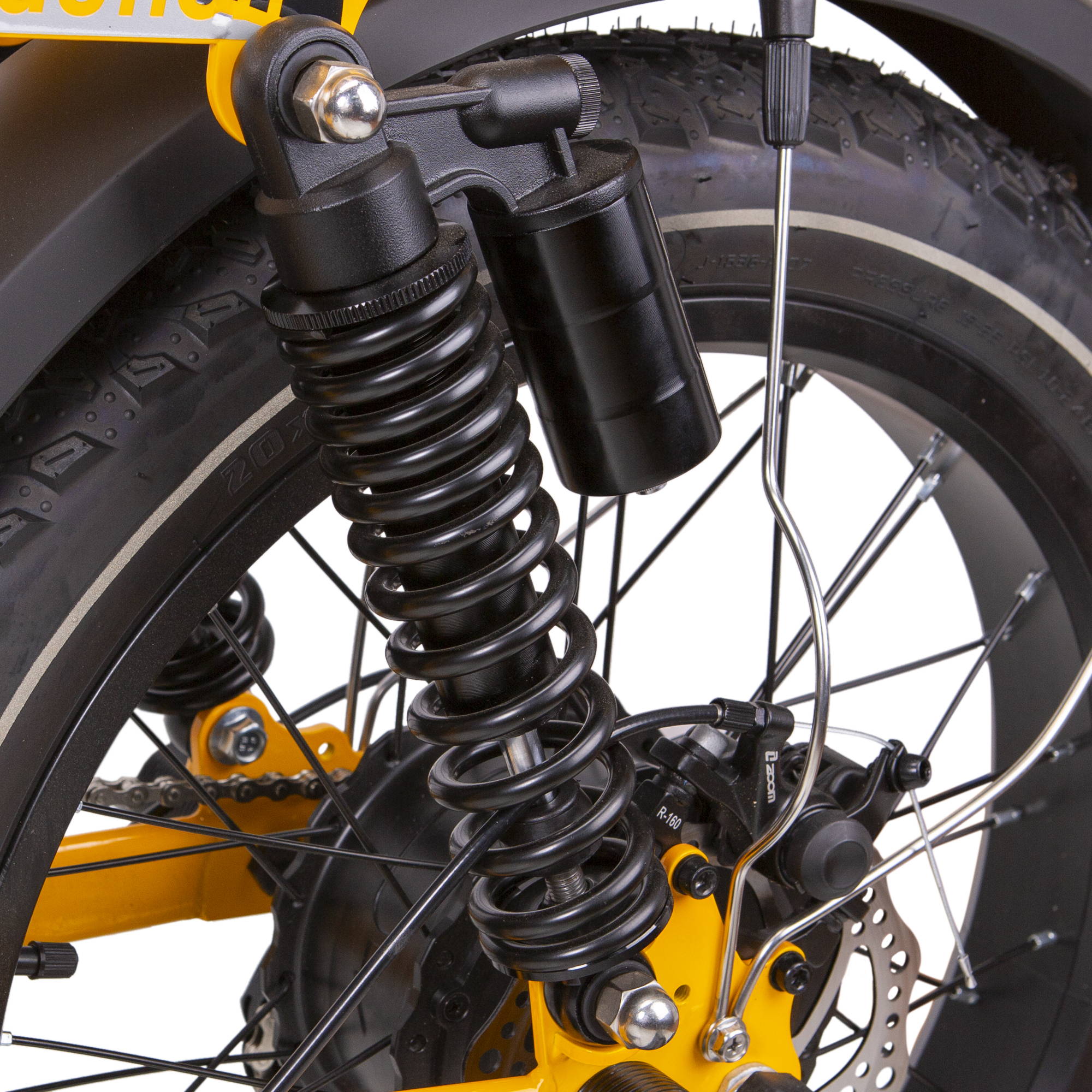 Elevate Comfort to Next Level with Dual Suspensions
Elevate your cycling adventure with our cutting-edge eBike, which features front and rear suspension. Experience unrivaled comfort, control, and confidence on any terrain, from rugged trails to city streets.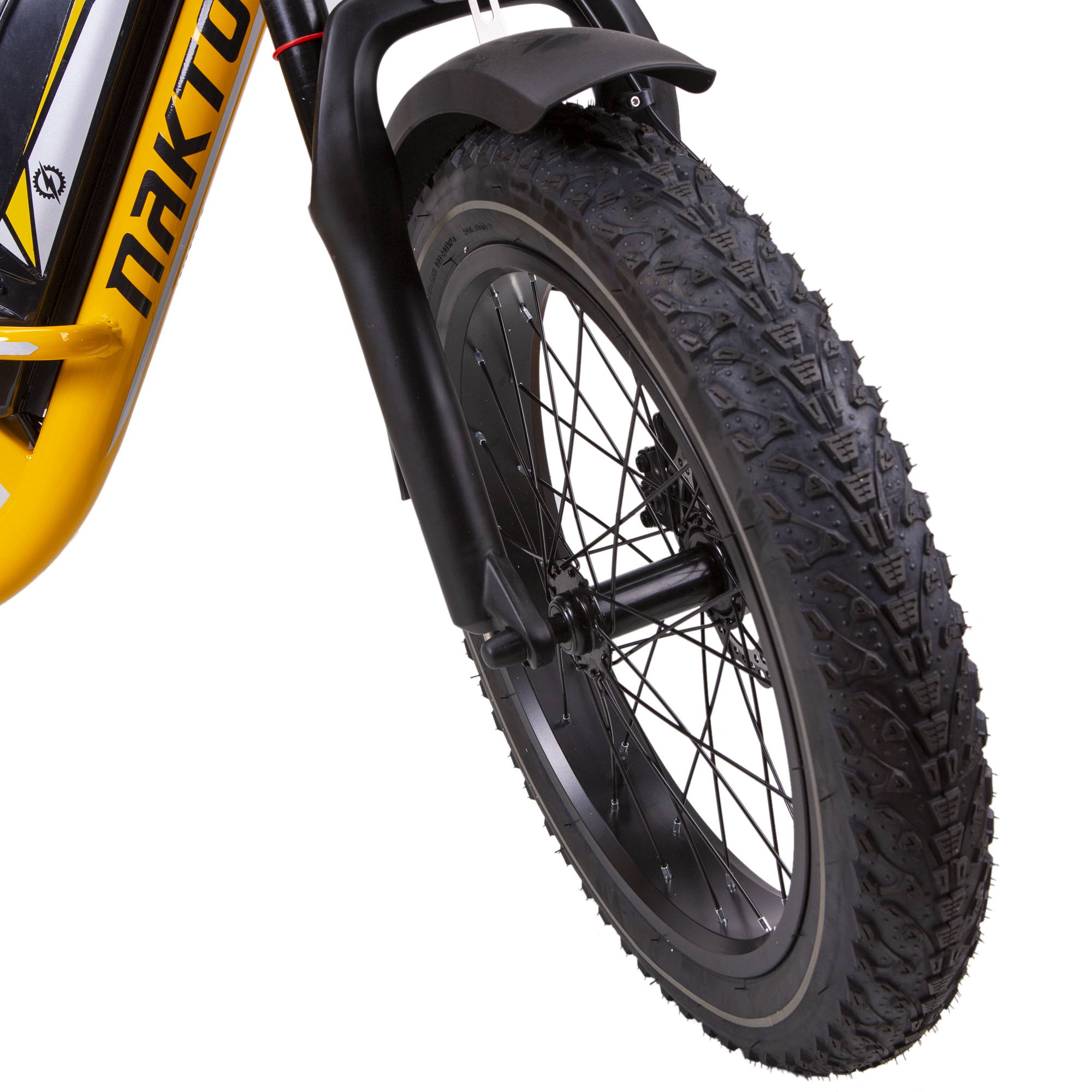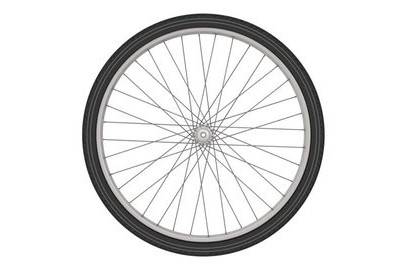 Experience any Terrain with Professional Fat Fire and Oversized Saddle
Equipped with 20"*3" all-terrain fat tires and a custom oversized saddle, conquering any trail or path with ease. Upgrade your ride today and embark on your next adventure!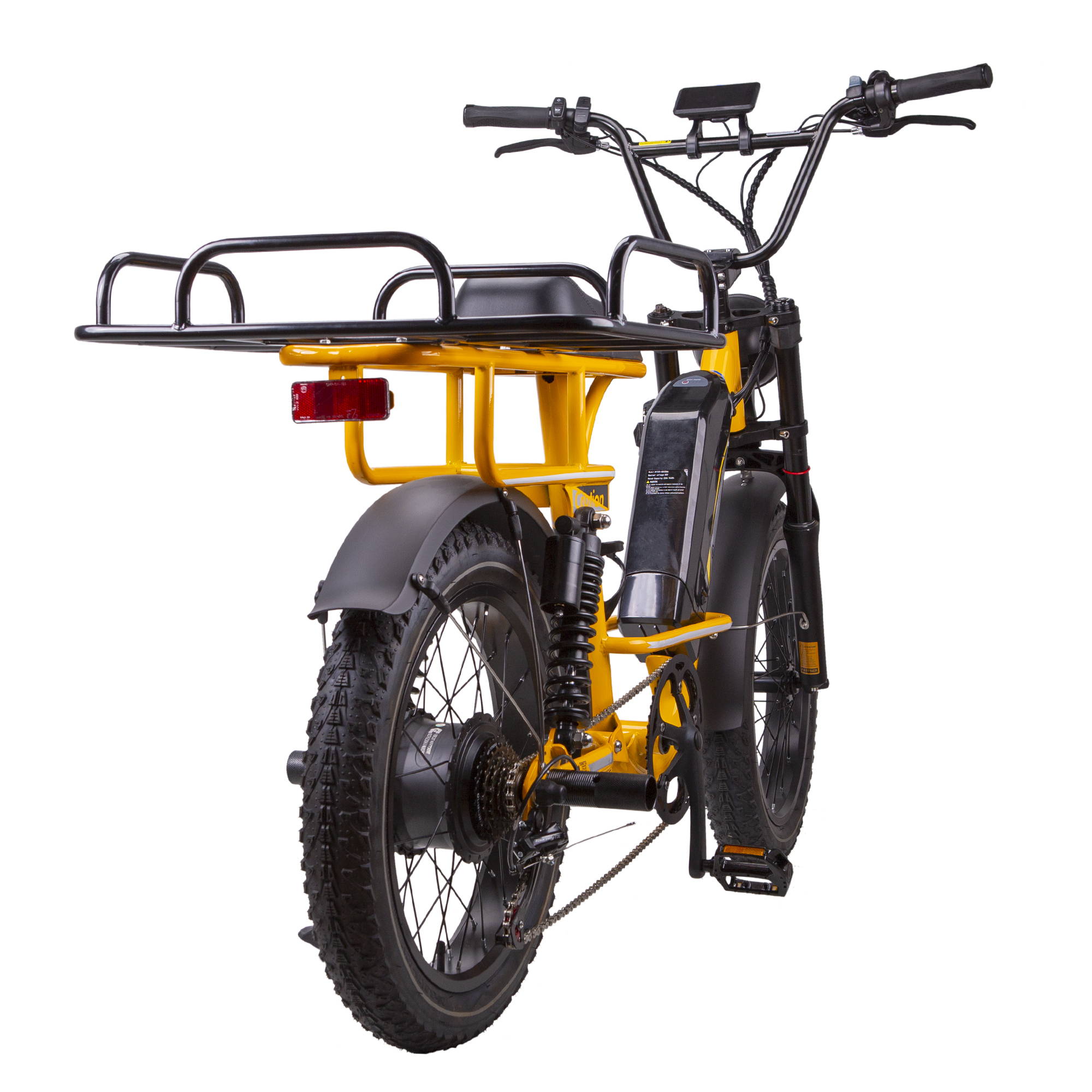 F4's spacious cargo area opens up possibilities for transporting more. With convenient takeout racks and top-mounted boxes, the options are limitless!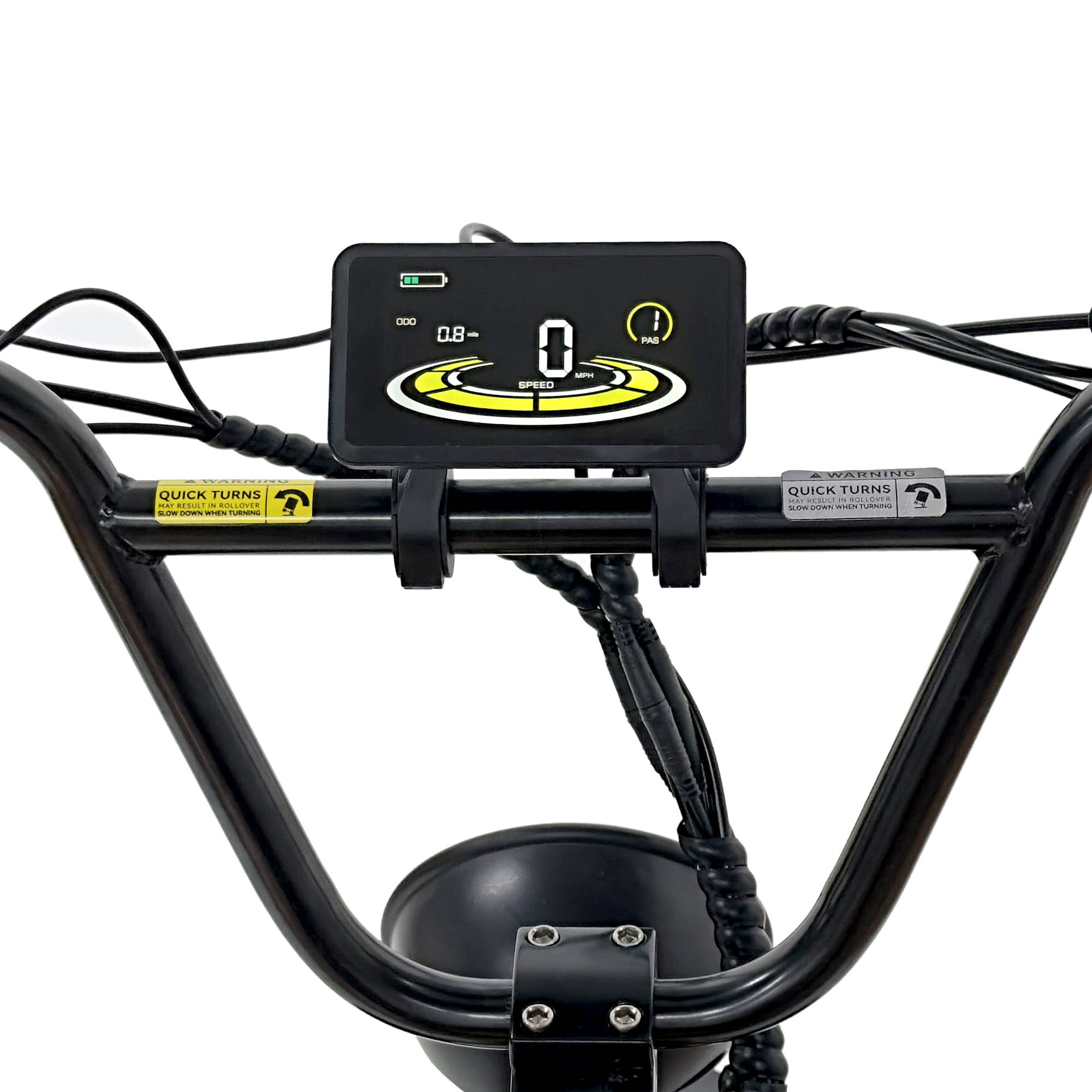 Level Up Riding Experience with Colored Display
The colored LCD display provides a wealth of information, including current speed, max speed, average speed, odometer, tripometer, range, calories, trip timer, clock, mode, watts or amps, battery percentage or bar, and assist level (0-5).
Be the first to share your thoughts and experiences with our brand-new bike! We can't wait to hear from you.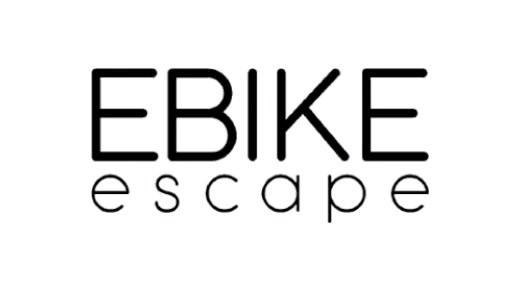 "Really Enjoyed Riding This Bike Around Town"
"Value Priced Fat-Tire E-Bike"
"Standard city or commuter bike"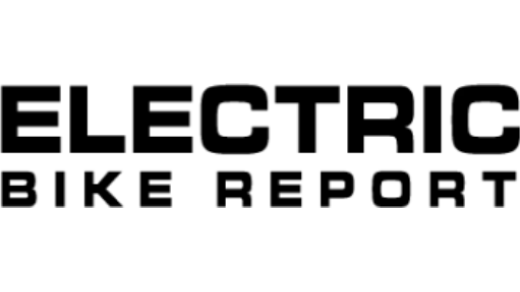 "Hyper-Focused On Making Affordable E-Bikes"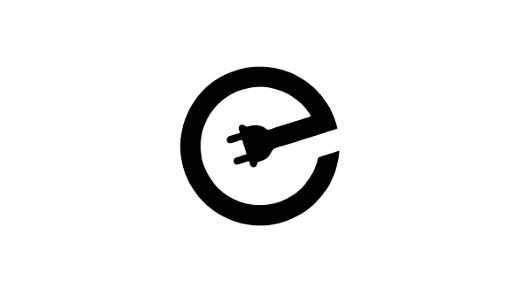 "The Real Feeling Of Riding"

"Good feeling in most of the performance areas"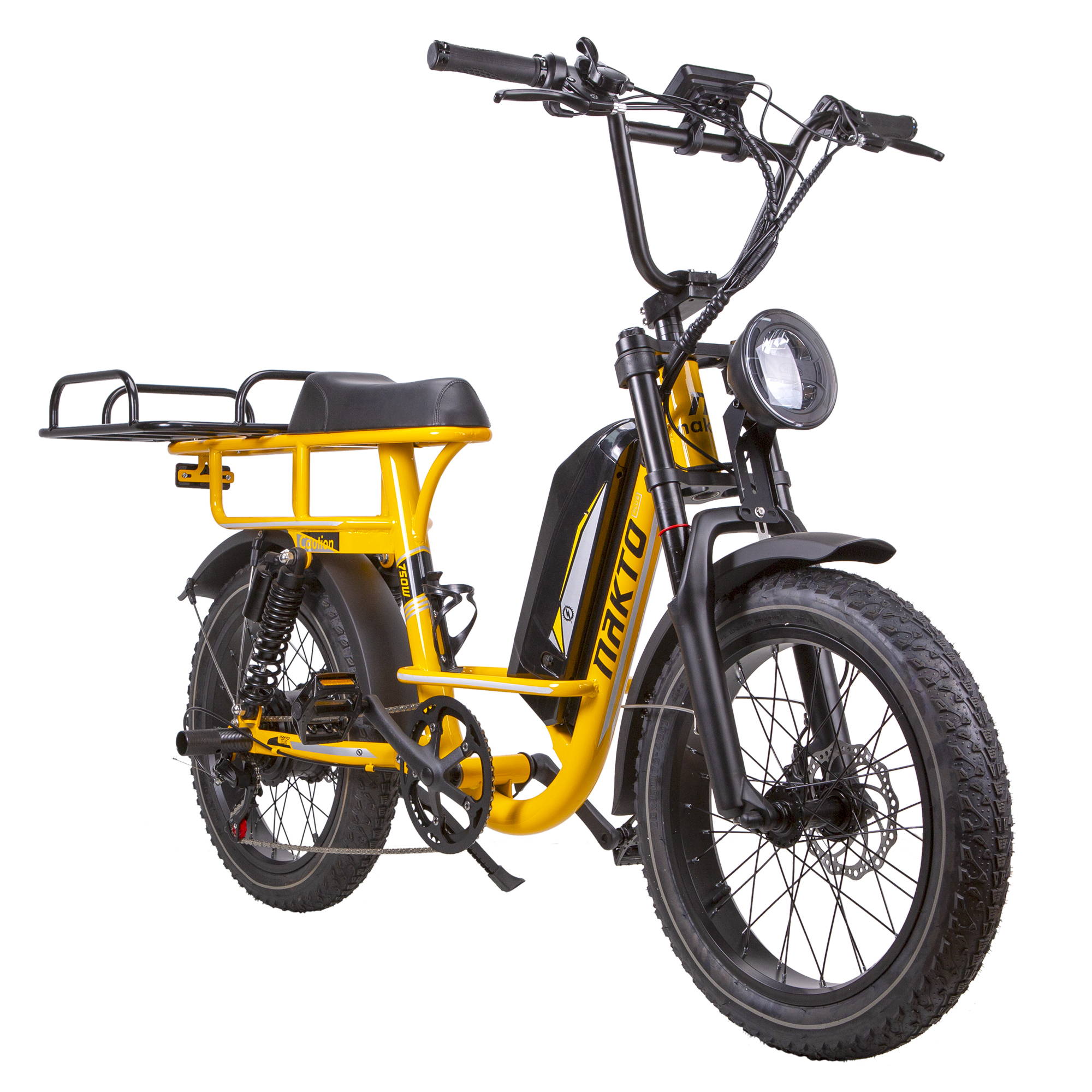 At NAKTO, we've dedicated 7 years to perfecting the art of electric biking, pioneering advanced technologies and innovative features that distinguish us from other e-bike brands. From our robust motors to our user-friendly LCD displays, every facet of our bikes is meticulously designed to provide the ultimate riding experience.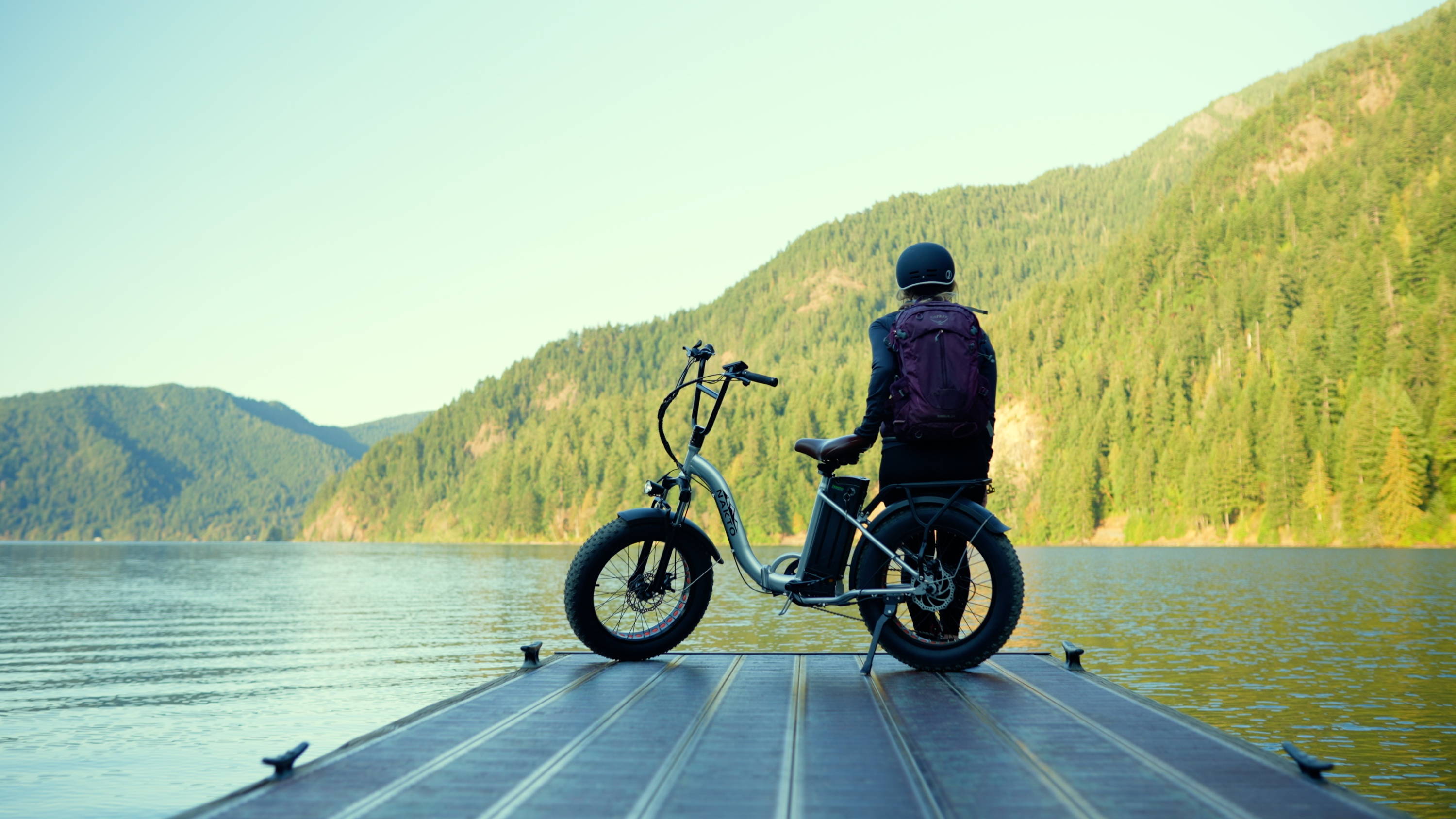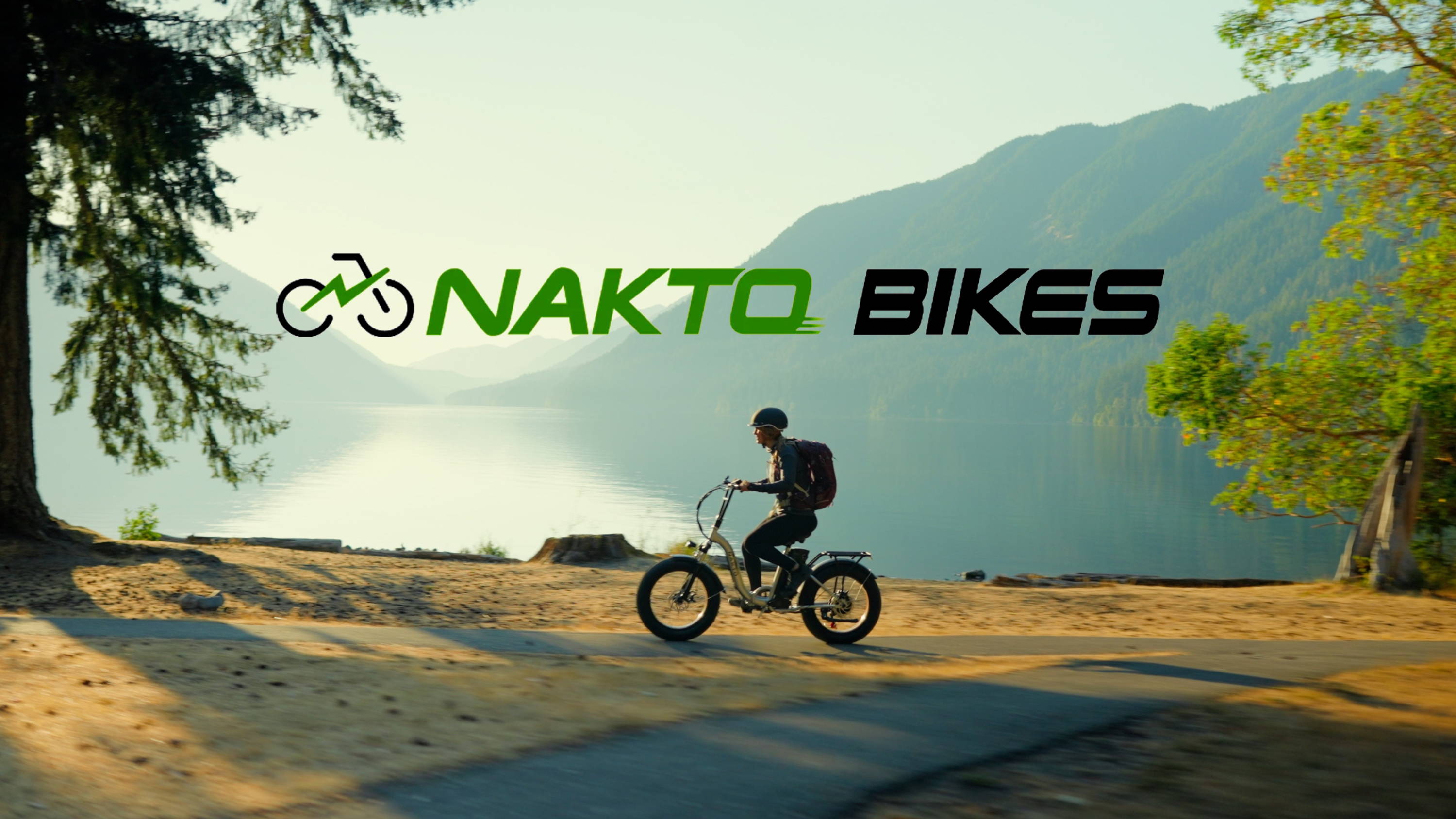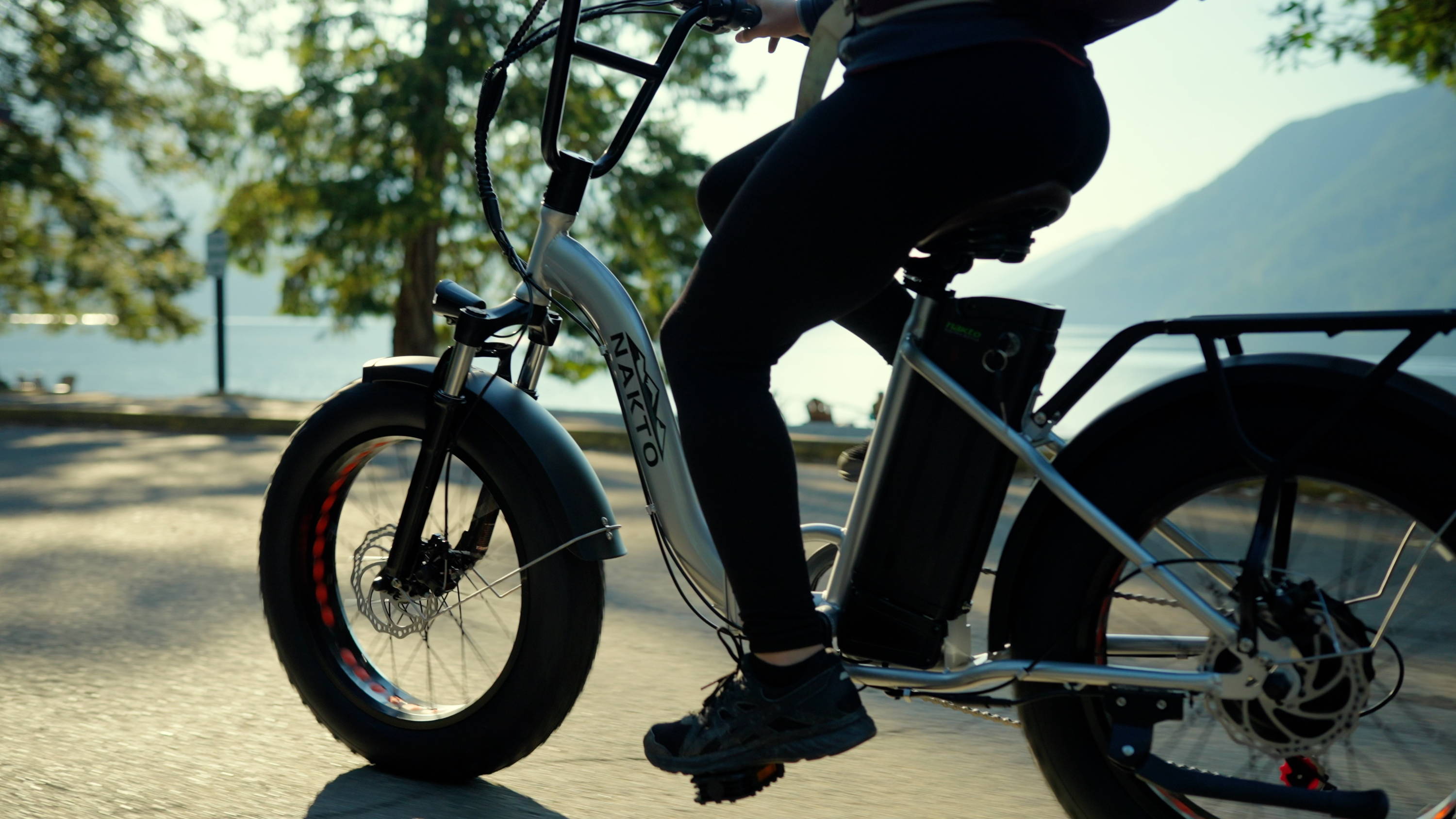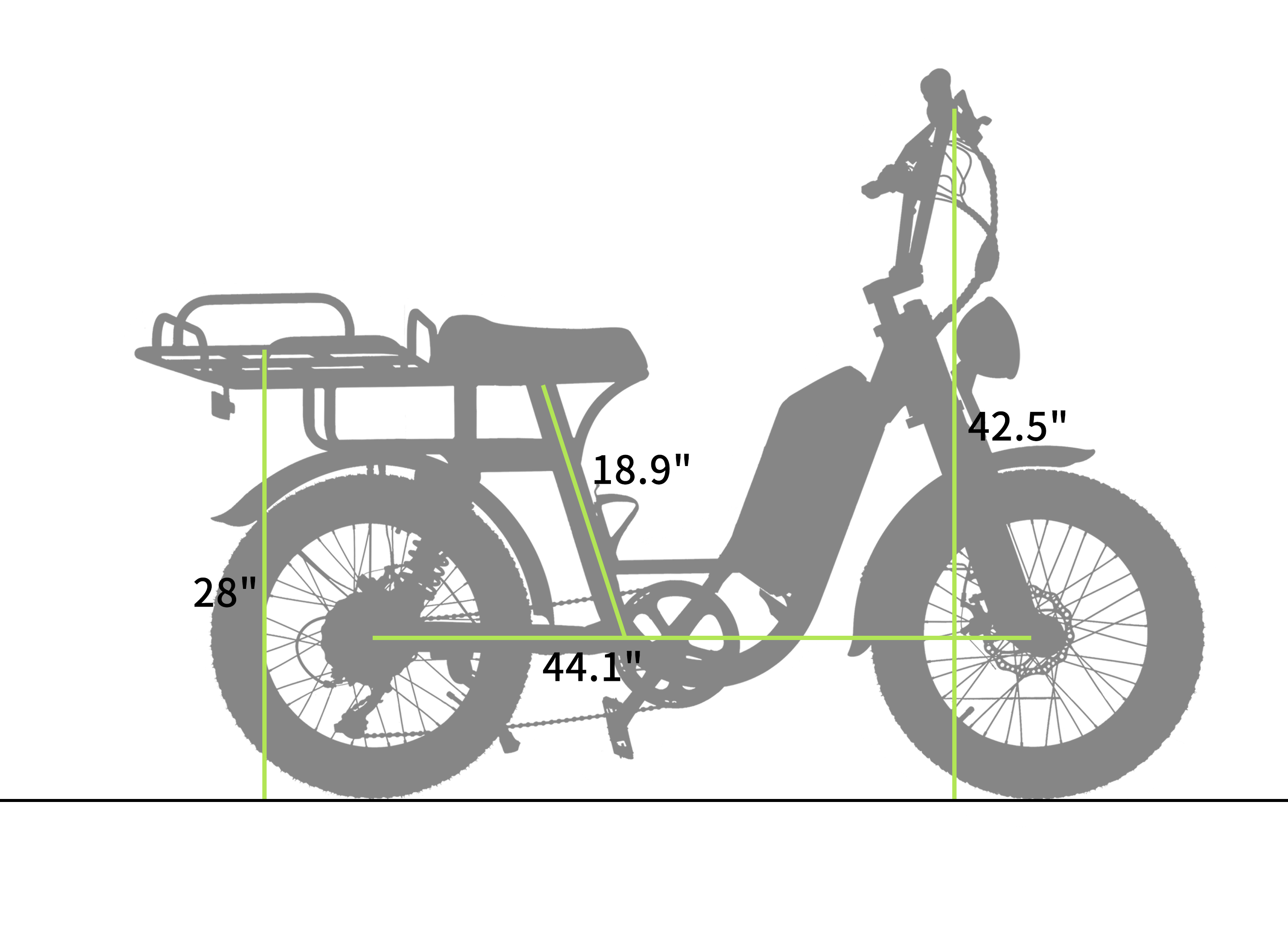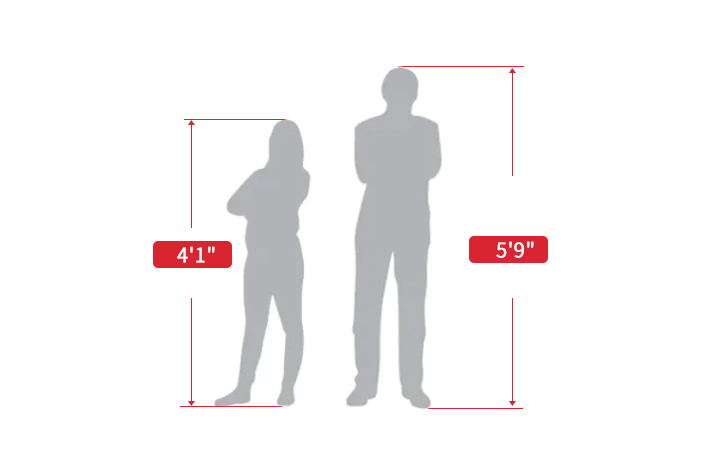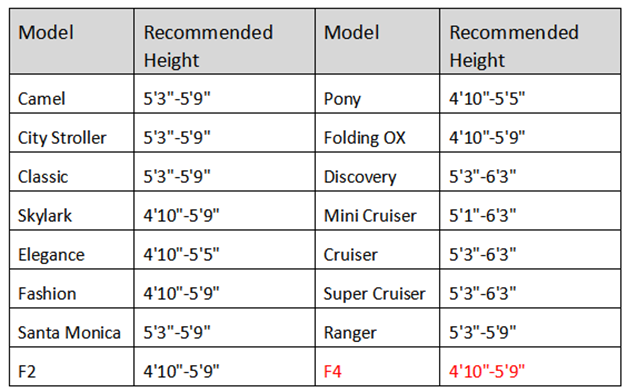 Powerful 500W/750W hub-motor (750W/1000W Peak) with 52nm of torque delivers controlled acceleration.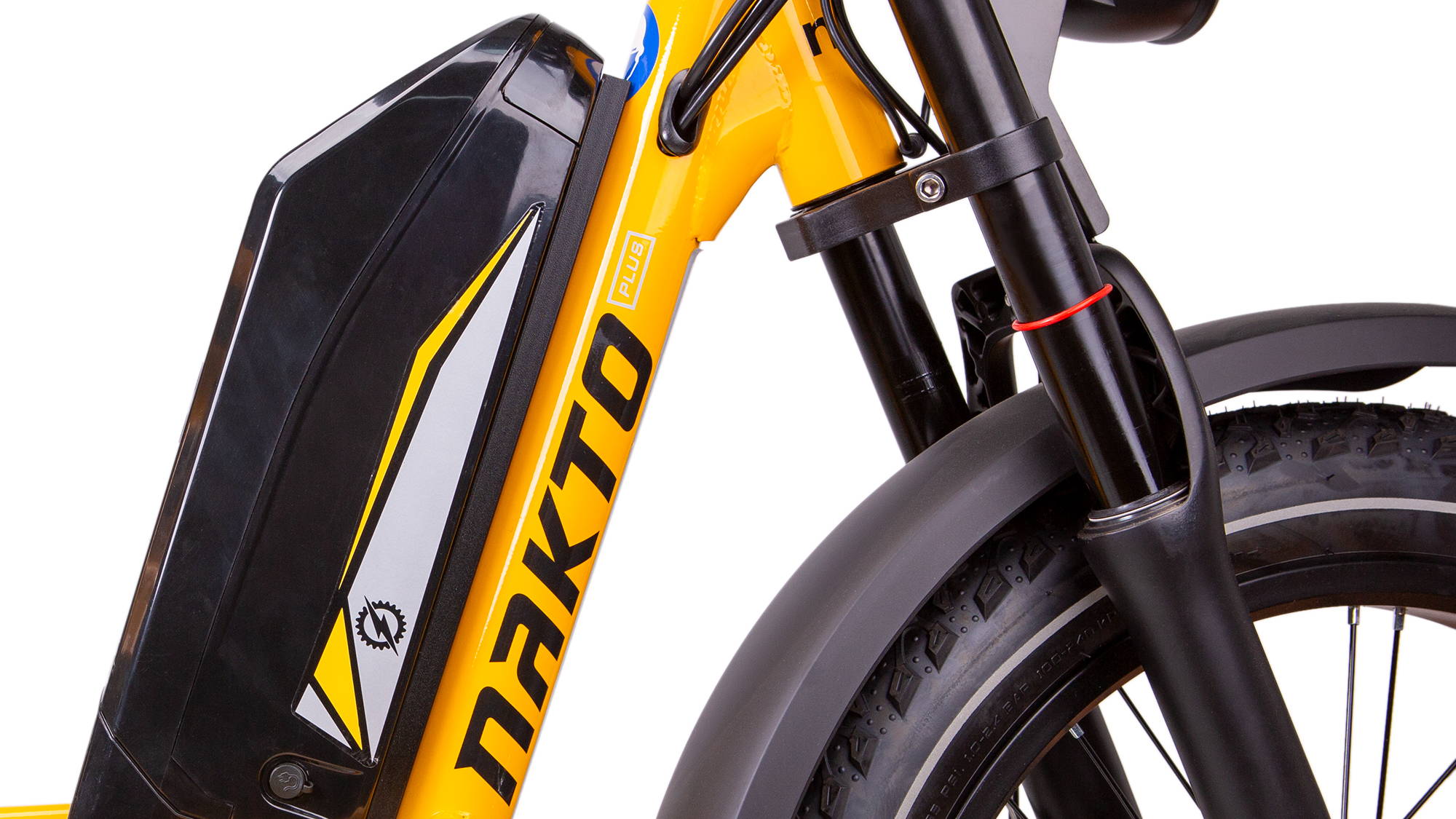 Power your ride with long-range internal lithium-ion batteries, available in 48V 20A and 48V 16A options.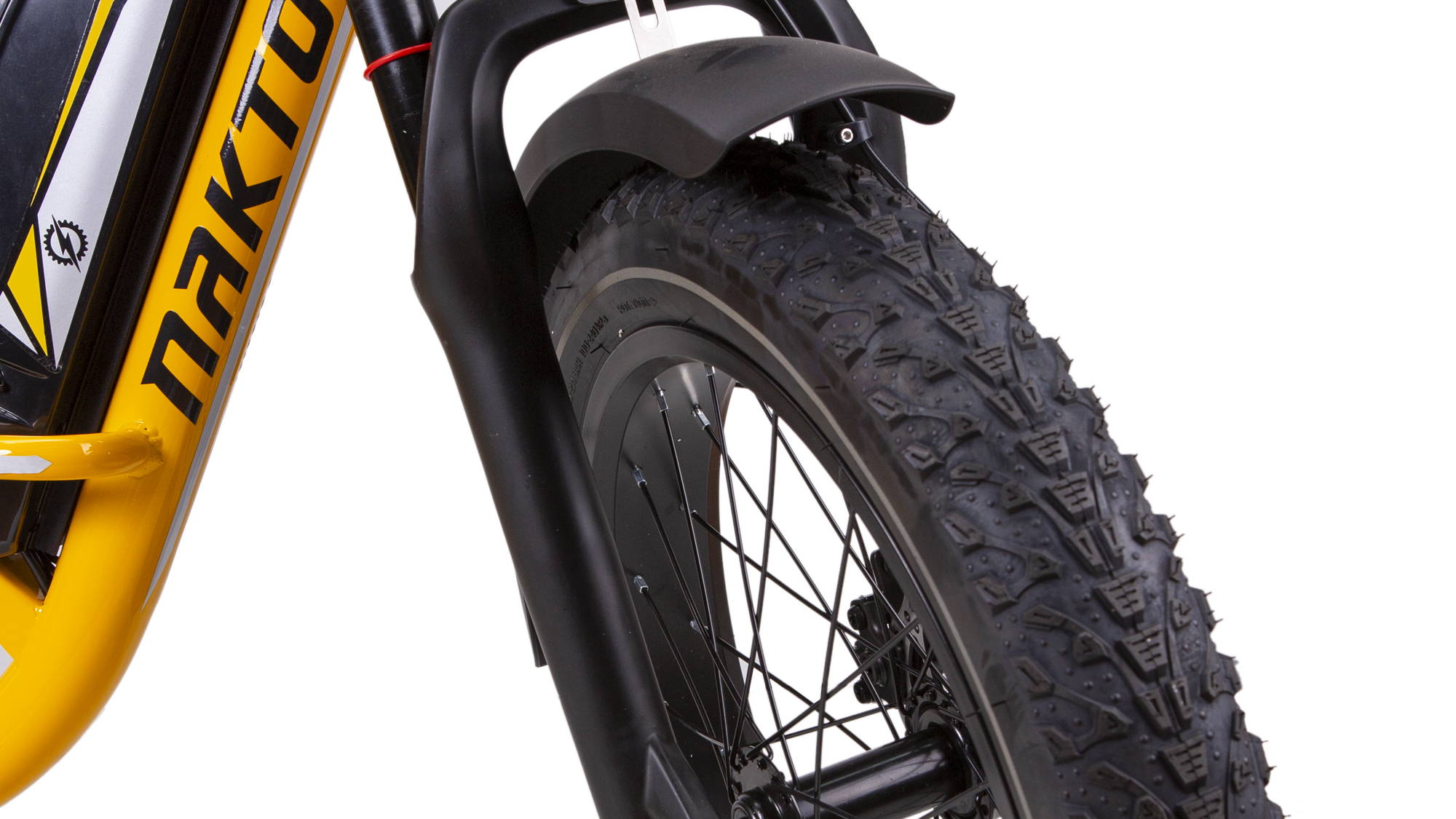 Experience ultimate stability and control with the 20*3 fat tires – perfect for conquering any terrain and embarking on every adventure!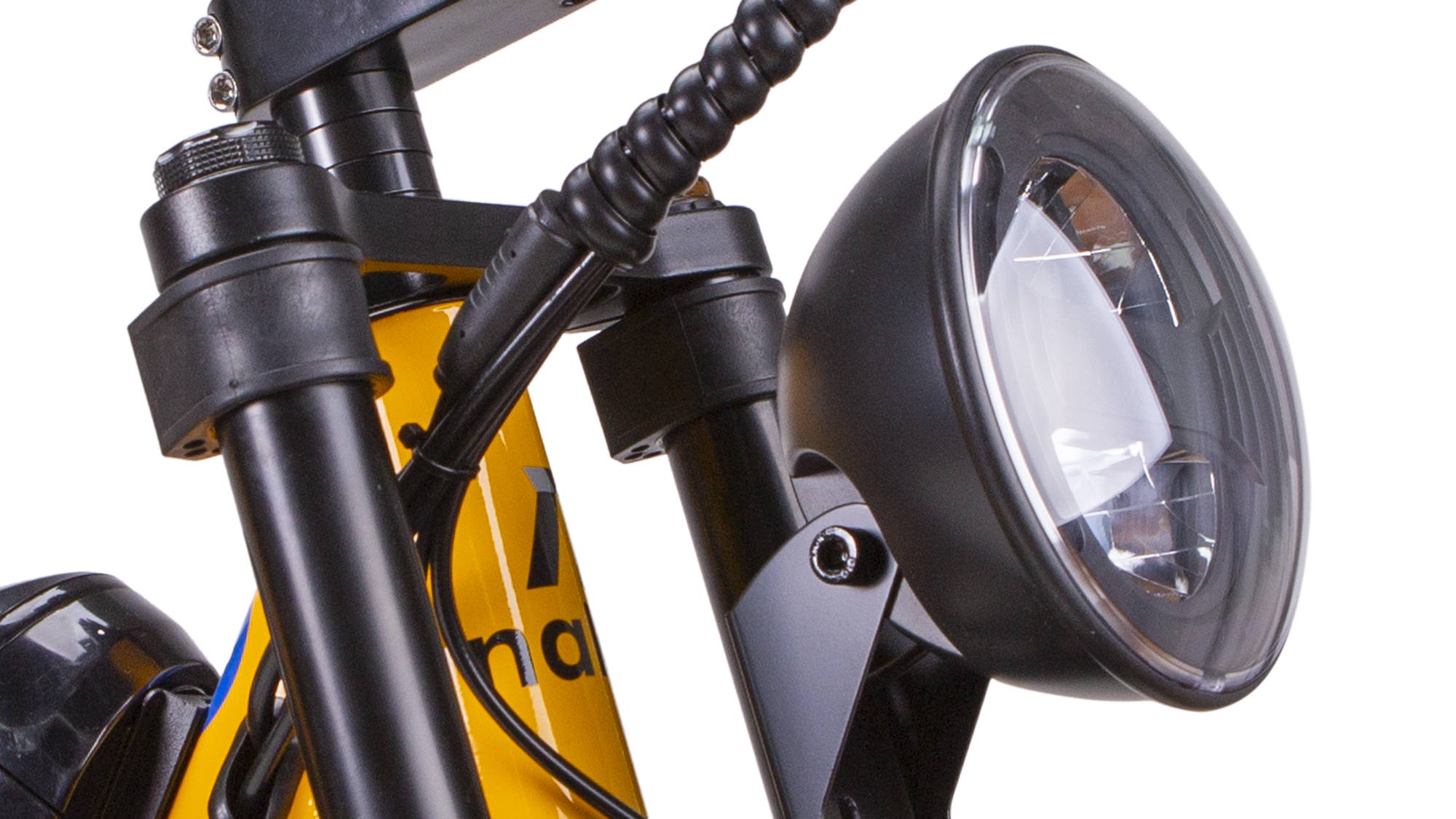 Don't let darkness or low visibility slow you down. Our cutting-edge LED front lights provide superior brightness, energy efficiency, and durability.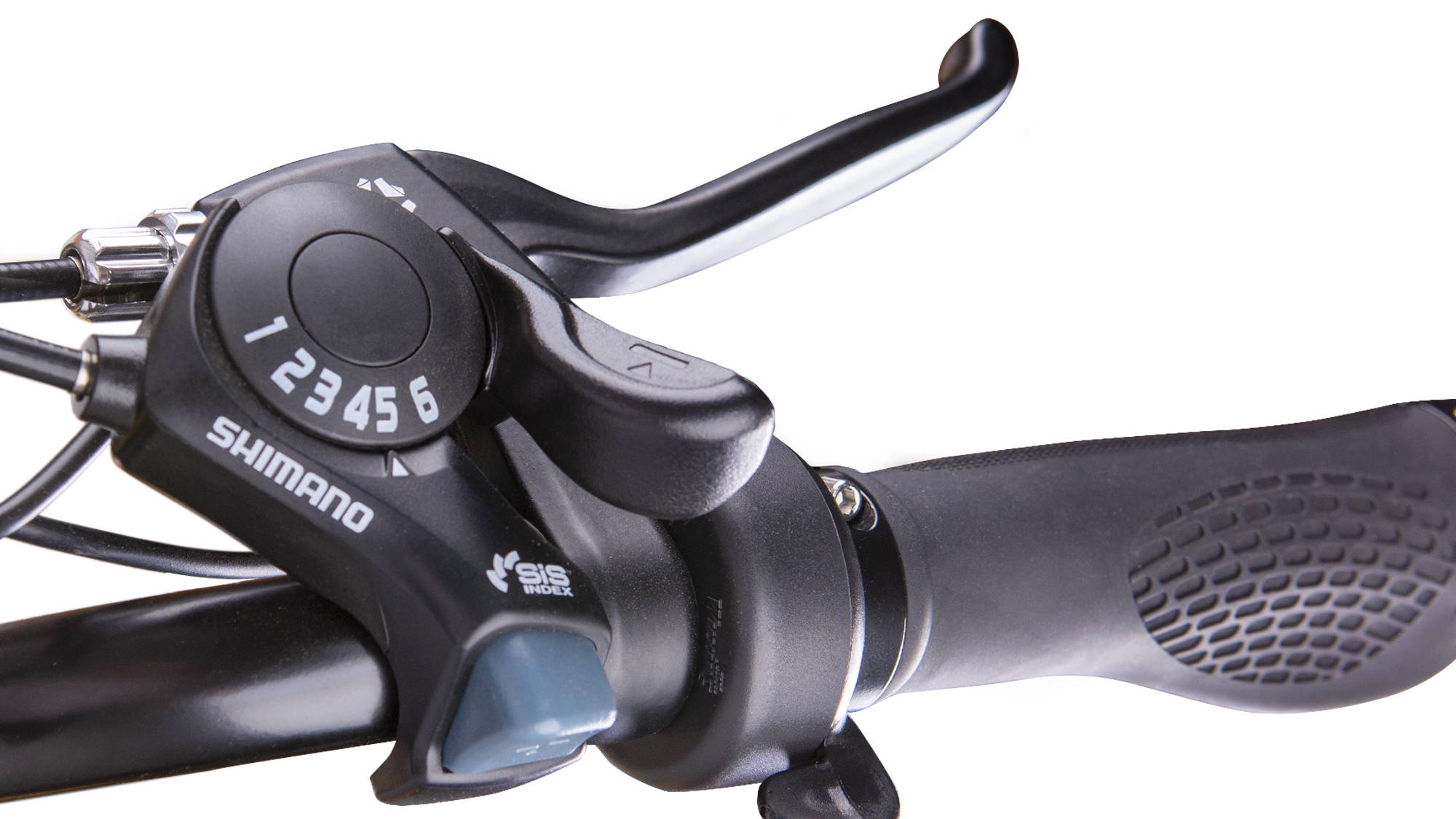 The 6-speed gears make this bike highly versatile and adaptable to various types of terrain. With a Shimano rear cassette, derailleur, and shifter, you can ride with confidence, knowing your bike is equipped with top-quality components.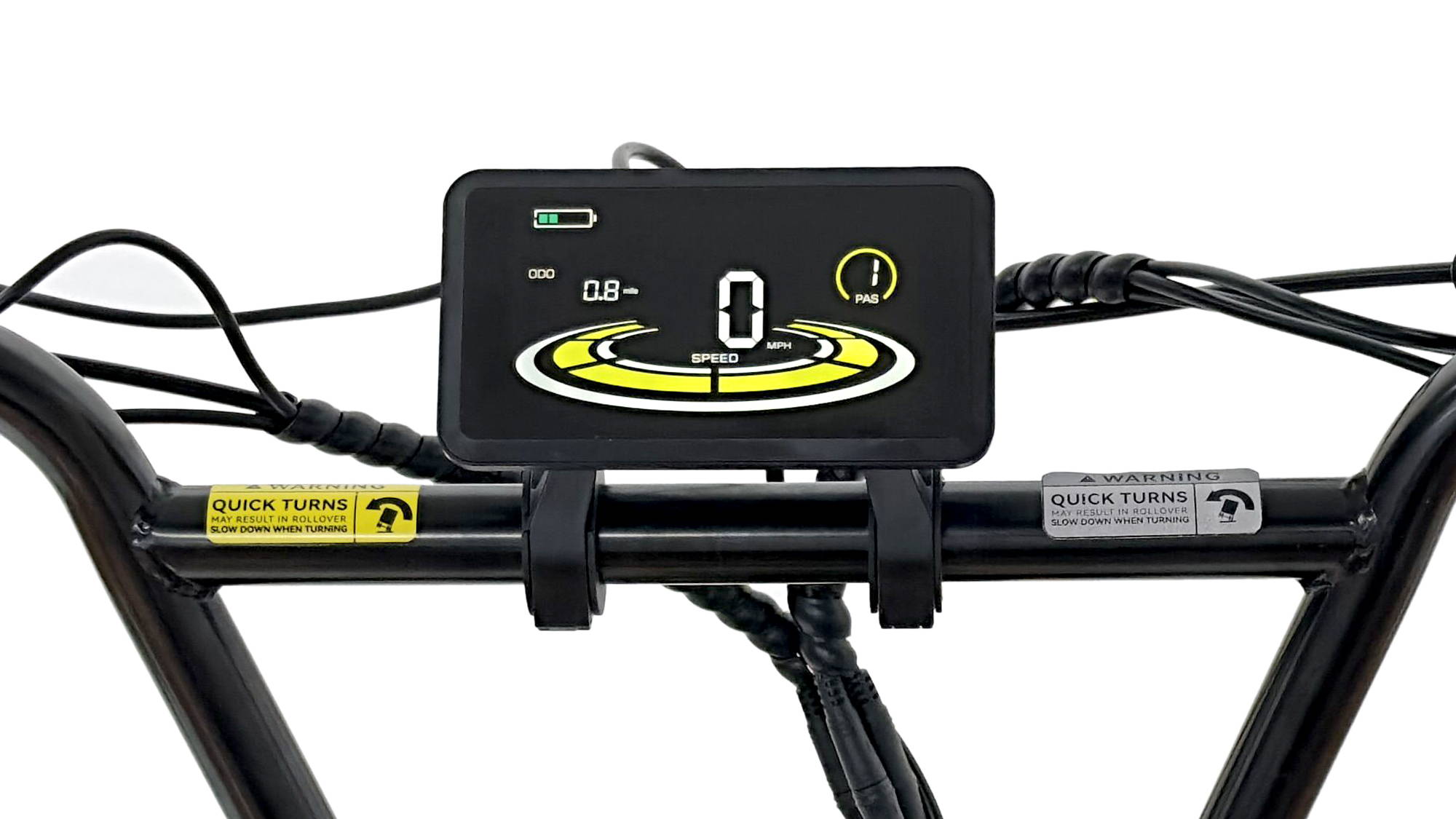 The intelligent LCD screen provides you with all the essential information you need before your next adventure, ensuring peace of mind.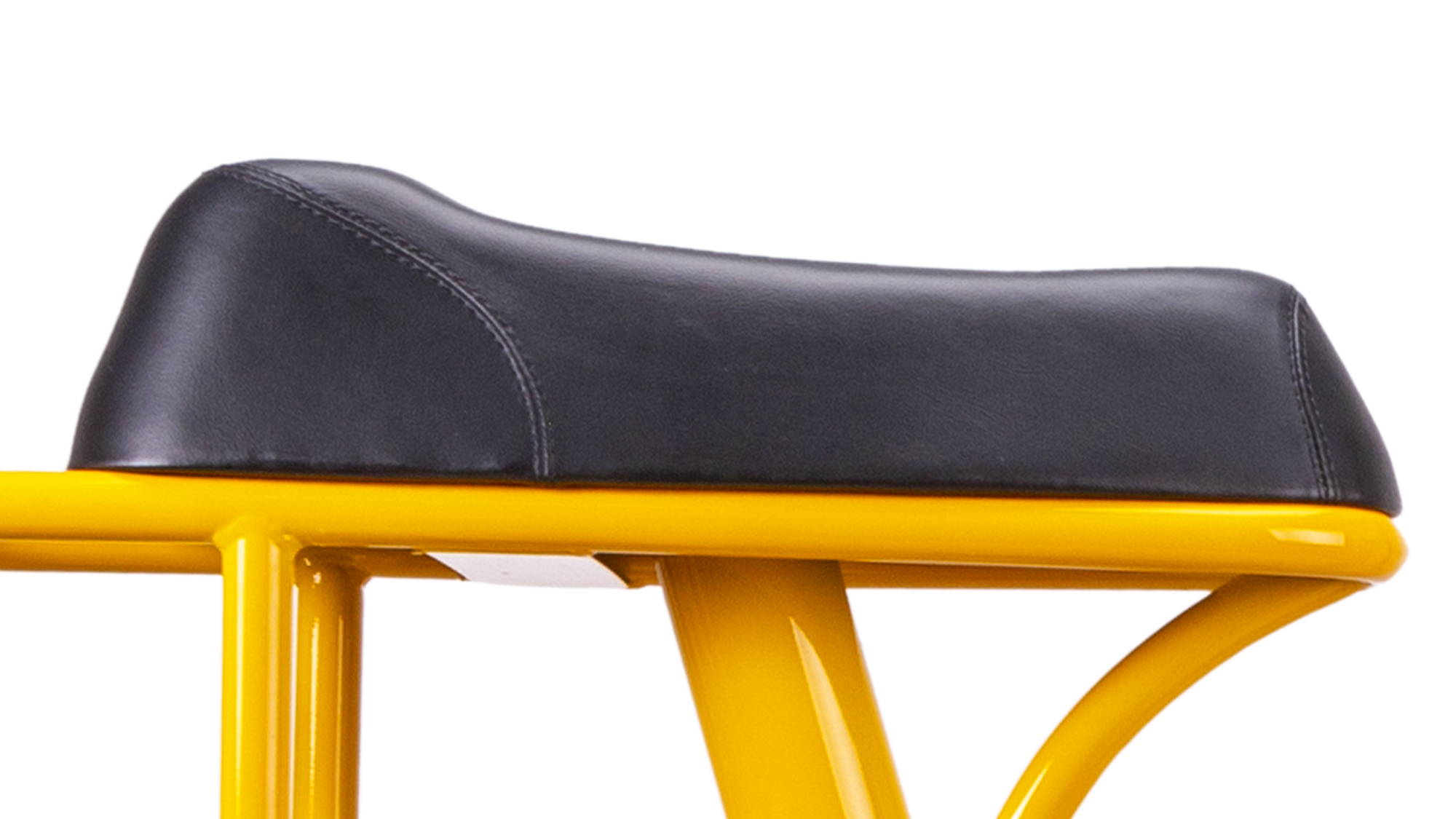 With ample padding and cushioning, our oversized saddle offers superior shock absorption, reducing the impact of bumps and vibrations from the road or trail.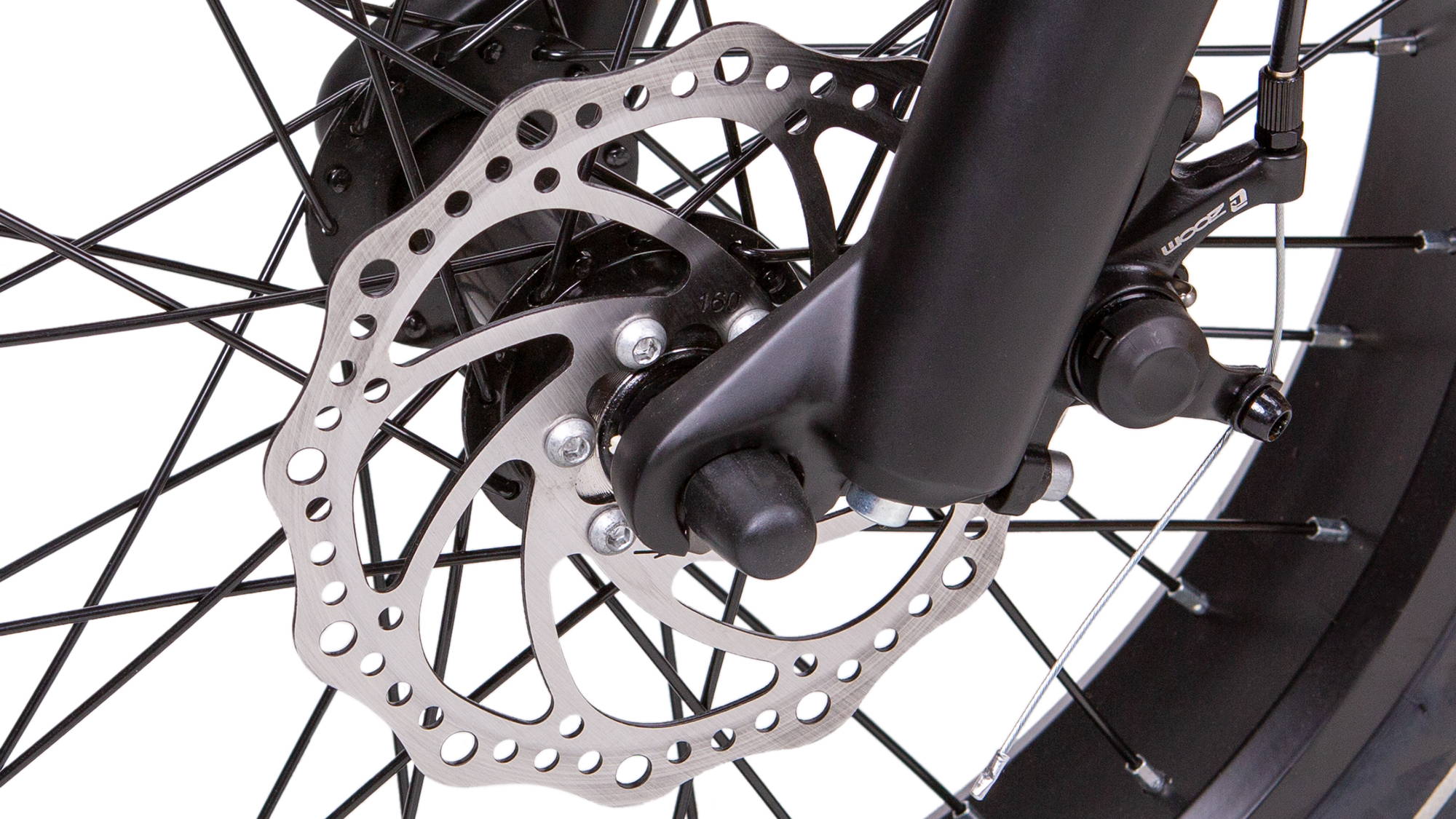 Take full control of your ride with the formidable stopping force of dual disc brakes, offering reliable and precise braking performance to guarantee your safety and peace of mind on every adventure.
Say goodbye to bumps and jolts! With F2's front and rear shock absorption system, you'll enjoy a truly comfortable and controlled ride, conquering every road with ease and embracing the joy of biking.
5-level Pedal-assist and thumb Throttle
Nakto High-carbon steel frame
Trama 82B sprung fork, 60mm travel
Hi-rise crusier bar, aluminium alloy, 28.8" width
Aluminium alloy dropper post, seat-height adjustability, 1" diameter
Comfort padded in black, 2 damping spring
Shimano, front and rear disc brake, steel
52Nm / 500W motor, integrated into the rear wheel, geared brushless hub
Seat and rear rack integrated, no cargo rack
5-level Pedal-assist and thumb Throttle
Nakto High-carbon steel frame
Trama 82B sprung fork, 60mm travel
Hi-rise crusier bar, aluminium alloy, 28.8" width
Aluminium alloy dropper post, seat-height adjustability, 1" diameter
Comfort padded in black, 2 damping spring
Shimano, front and rear disc brake, steel
52Nm / 500W motor, integrated into the rear wheel, geared brushless hub
Seat and rear rack integrated, with a cargo rack