Why is Nakto Santamonica so impressive
Purchasing a fat tire electric bike is an important step on a cyclist's journey. As big wheel electric bikes have rapidly gained popularity over the last several years, the market has become flooded with brands that all make claims to be the best around. However, Nakto Santamonica has stood out among many star models with its excellent sales and reputation, and has become the first choice for many fat tire electric bicycle enthusiasts.

What you will
learnfrom this
article
Why is Nakto Santa monica so impressive
Below is a list of the main features and benefits of a Nakto Santamonica fat tire ebike. It's an excellent class 2 e-bike. We won't look at price specifically, as it can range depending on where you purchase from, but generally you can pick one up for around $1099 - which is more than reasonable for the features that it comes with!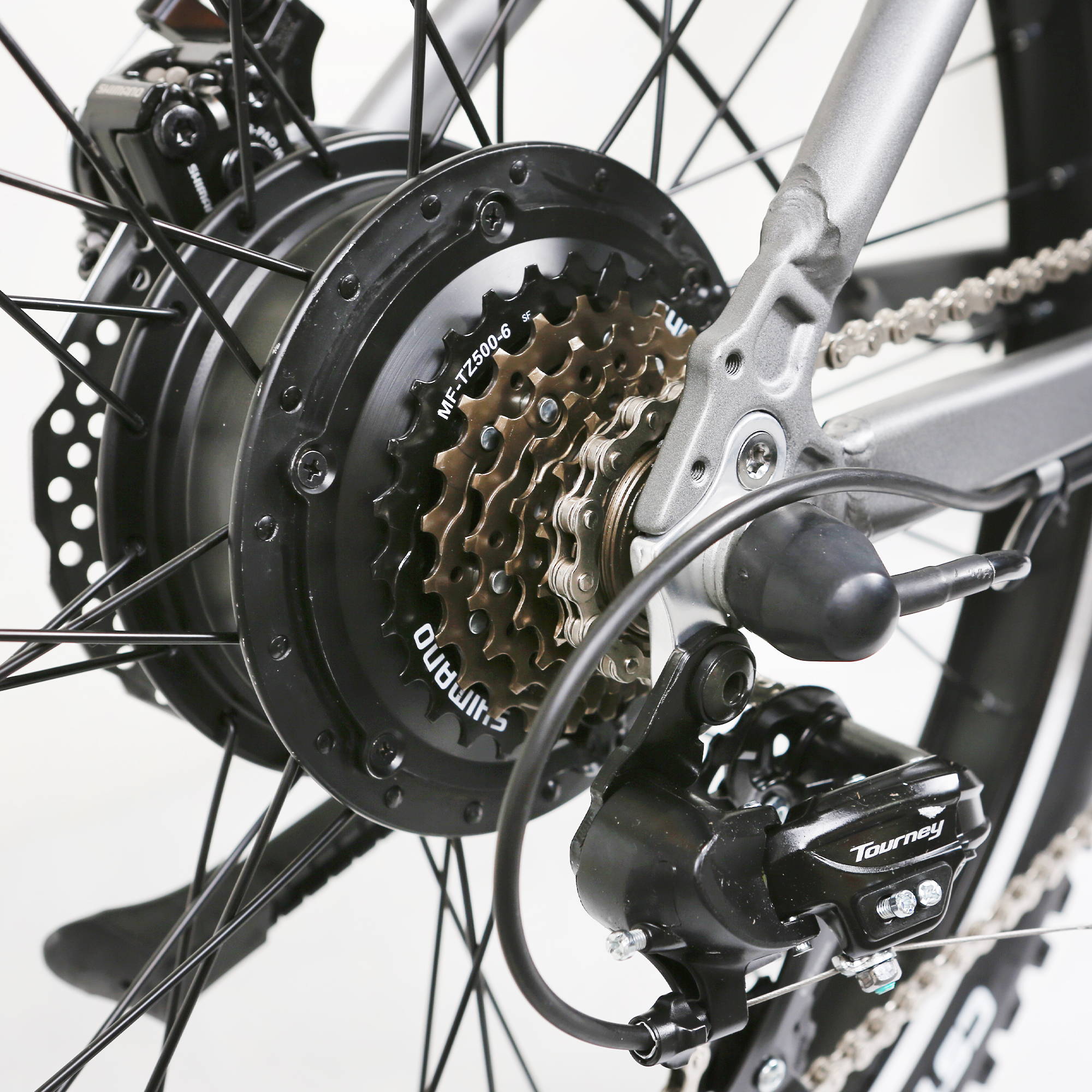 Nakto santamonica equip with Rear hub motor delivers up to 500W of peak power and 65Nm torque ensuring controlled acceleration.
The CZJB 500W brush-less motor on offer here is powerful! It can get you up steeper inclines than a 250W motor would, meaning you don't ever have to face a part of the trail that you can't access again. This is great for those adventurers out there who want to explore every nook and cranny. Even if you stick to the roads though, a more powerful motor will feel much more comfortable to ride.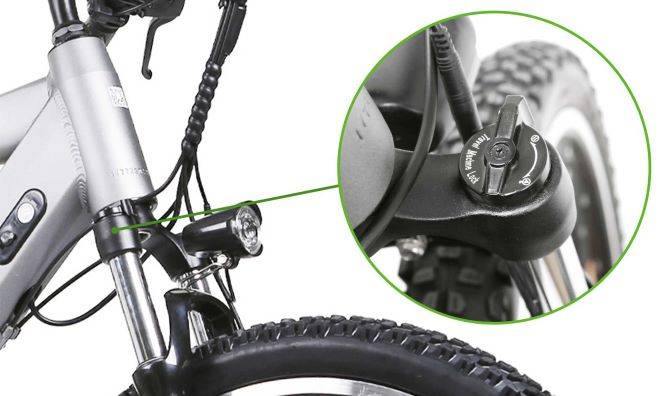 Keen cyclists will already be grinning at this feature, but if you're less familiar with suspension systems of ebikes we'll break it down a little. A front suspension fork will essentially take all of the force from a bumpy trail, so that you don't have to feel it. It will absorb the shocks that come with riding on mountain trails and roads alike, and make the riding experience that much more streamlined and comfortable.
This is a welcome feature on a fat tire ebike because their ability to ride anywhere is one of its main selling points, so a suspension system that supports that is vital. Thankfully, the Nakto Santamonica does not overlook that fact!
Not only that, Nakto santa monica equipped front suspension Fork with lock.you can choose to use it as a suspension fork or non suspension fork in different terrains. This front fork has outstanding shock absorption characteristics, allowing you to run unimpeded in any terrain without fear of bumps,It can educe the bumps, make climbing easier.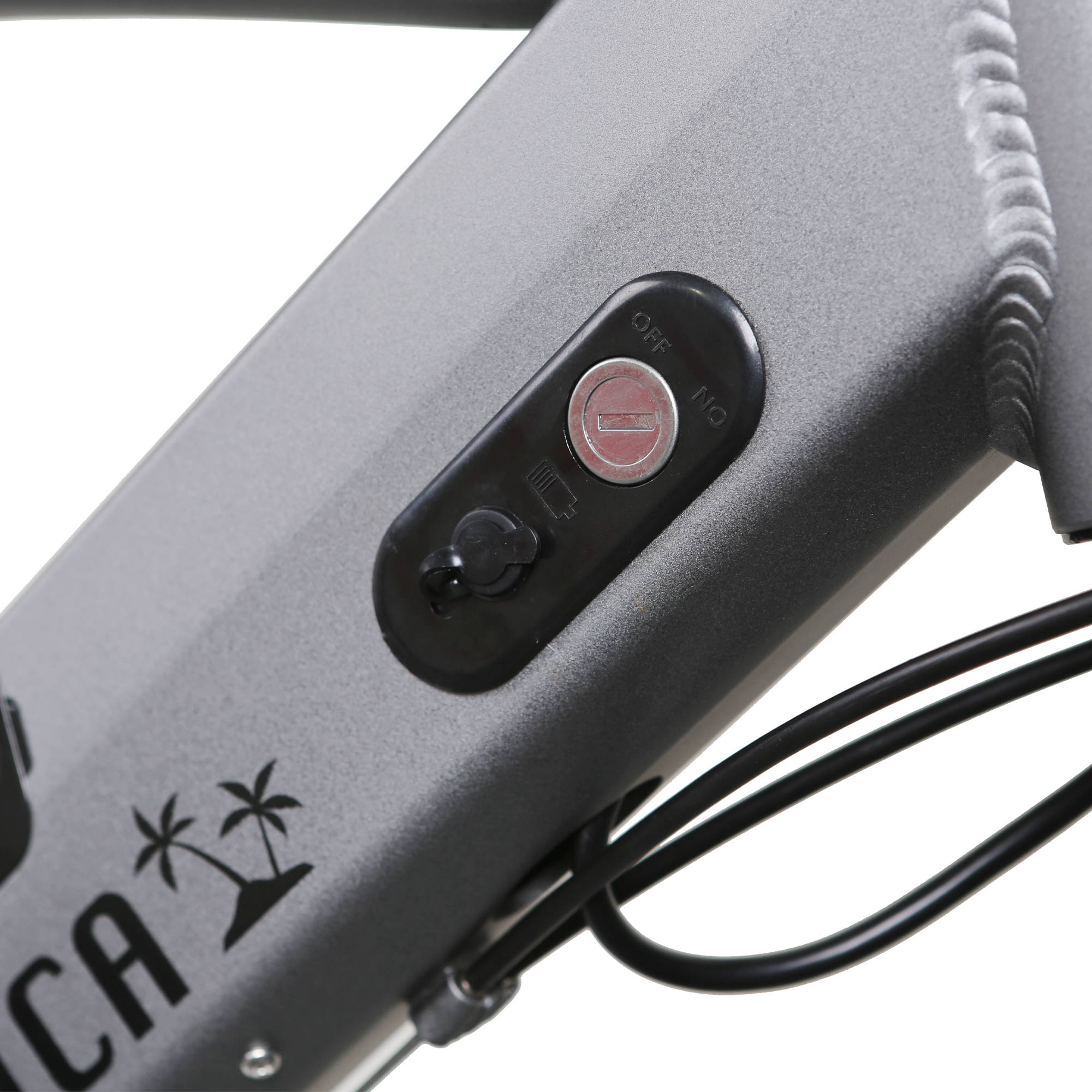 When you're shopping for a new electric bike, be sure to check who makes their batteries for the brands of bike you're considering. Batteries made by reputable manufacturers will provide you far more charge-cycle longevity than cheap batteries, partly because they go through more stringent testing processes.
The battery of the Nakto Santa monica is a 48V lithium-ion battery.which Integrated into the downtube of the eBike for all-weather riding. Delivers a range on a single charge up to 22 miles. For those that don't know much about batteries, you need only know that this is powerful enough to keep you out on a long ride without any worry about your ebike battery dying and leaving you stressed out and stranded somewhere far from home.
For those more interested in batteries, the lithium-ion battery type is much better than lead acid varieties as it is generally much more reliable and durable, meaning you won't have to change your battery regularly as you might have to with a lead acid variety. This helps to keep running costs low!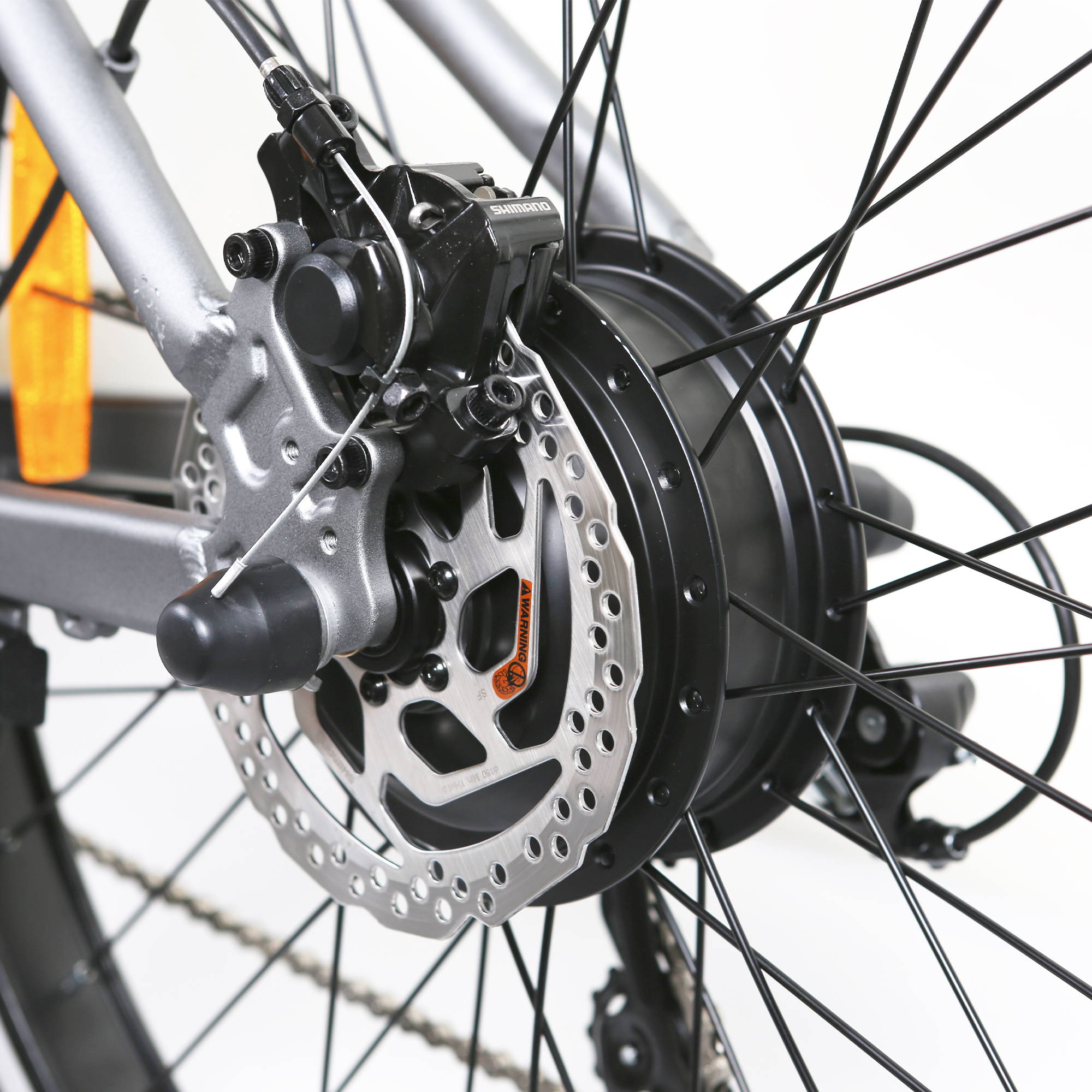 We have to say that the brake system is closely related to the safety performance and riding experience of ebike. Excellent brakes can make you feel comfortable when riding and ensure your riding safety to the maximum.
The team there have really put together a bike that performs expertly, but remains incredibly safe. They recognize the importance of a fat tire ebike to be able to perform safely across all terrain, and they tested the Nakto Santa monica stringently to make sure that it was safe.
It's disc brake system is unparalleled and works in all weather conditions on mountain trails and roads alike, and the ebike even comes with a headlight as standard for those late night or early morning rides! Safety is important with every bike, so it's good to see Nakto making it a priority here.