EASTER EGG: COME TO A BRILLIANT
EASTER CYCLE RIDE
Easter Festivities are synonymous with zeal, pomp, and enthusiasm, celebrating those days of the year with your family and friends, relishing and finding solace in every moment as the holiday progresses.
The most awaited festival of the year, Easter is just around the corner and what better than to plan yourself an Easter Cycling. Ride around the countryside to celebrate the festival, for it is a day to spend with new vigor and reinvigoration. The humongous chunk of Easter eggs are piling up, gorging on chocolates and croissants, don't fret, pick up your bikes and head on your Easter Ride.
Go solo, or even better, if accompanied by friends or family, would give birth to adventures and memories to relish throughout. As you progress through the article, you shall be up to speed on all the guidance and things required to give a strong head start to your Easter Cycling Ride.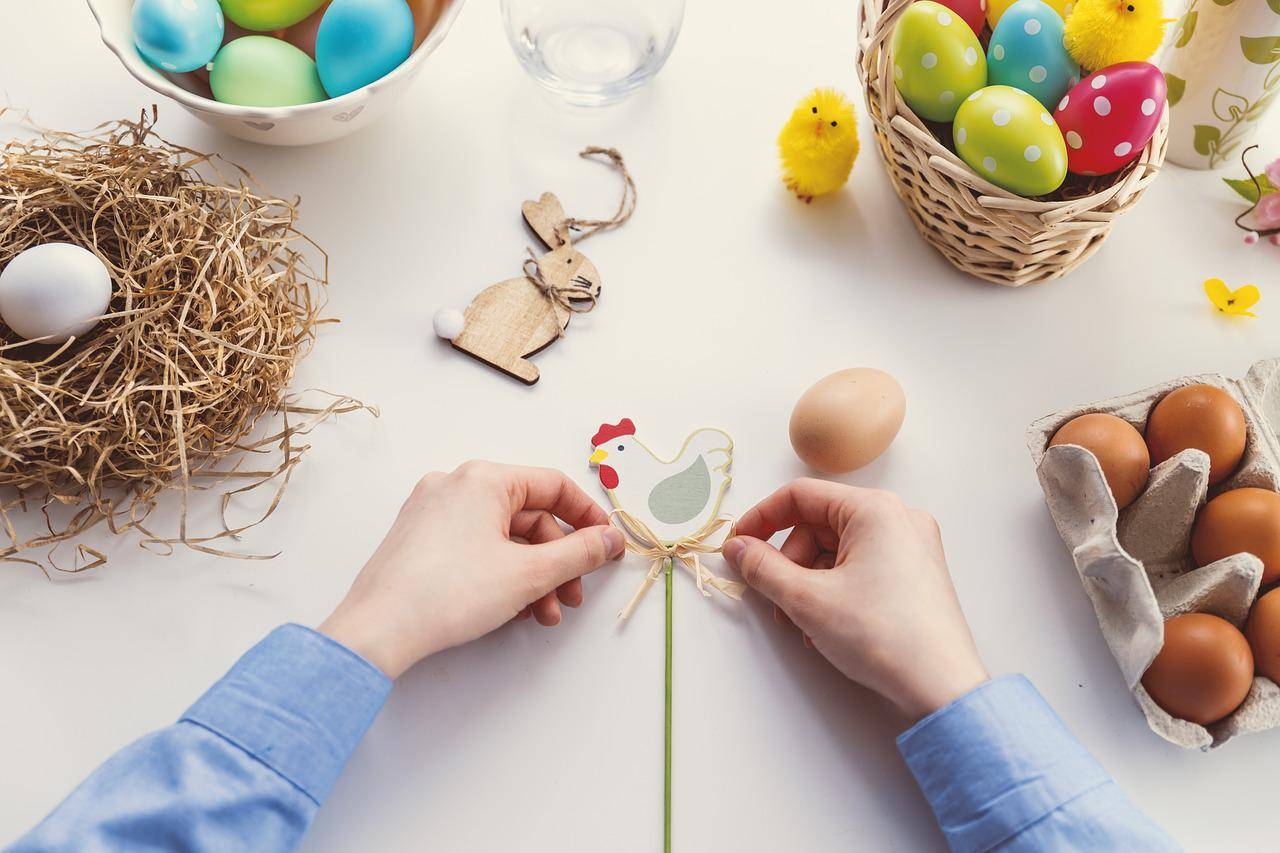 Essential things required during long-time cycling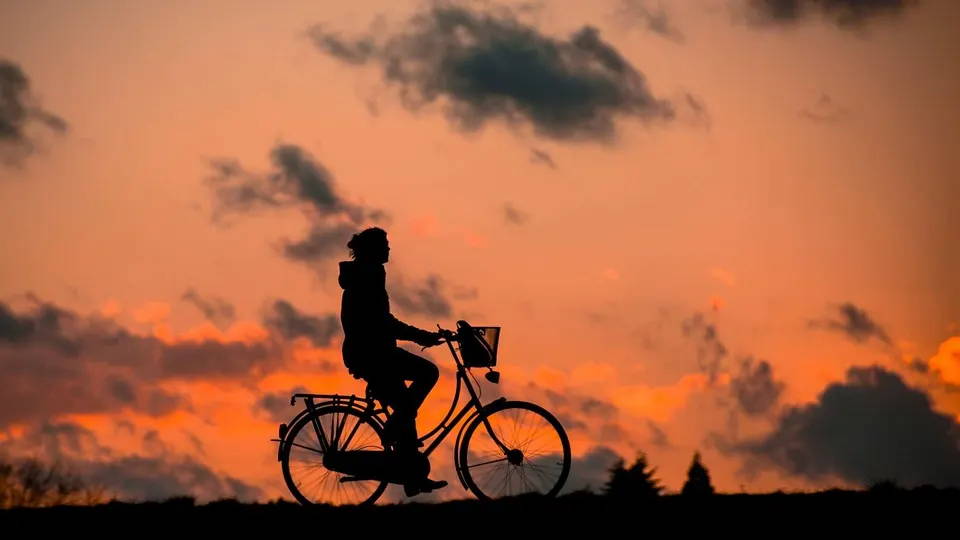 1.CORRECT SET OF CLOTHING

Clothing might appear to be a basic one, but the correct kind of clothing is extremely important, given the fluctuating weather in the States.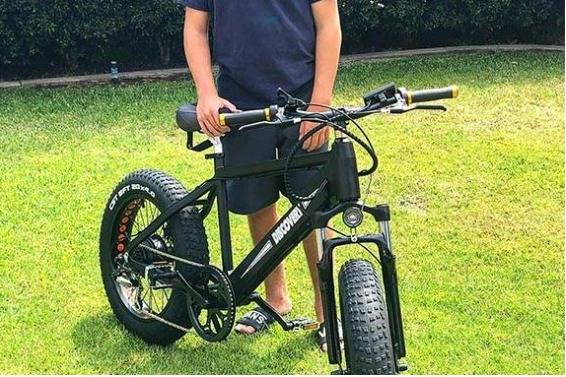 Jacket and Trousers

A waterproof jacket and trouser is a must as a precautionary measure against the rains. Check the weather forecast and if it turns out to be a windy day, make sure to pack a windproof overcoat or jacket. In case of scorching heat or a sunny day, a cotton T-shirt would be just fine, be careful to wear a neutral light-colored shirt in contrast to a black or dark-suited one.
Gloves
In case of summers, gloves would not be a must, but as the weather unleashes or it gets misty, rainy, or while commuting during early morning foggy outskirts, catching on a pair of gloves or fingerless mitts is a necessity. Several hi-vis colors and reflective patches are available to channelize through the path making movements more striking and eye-catching for other road users. Jesus Christ guided humankind and channelized a path of humanity and love for all, your reflective patches shall aim to do just the same during your Easter Cycling.
Shoes
The kind of shoes you wear must be in accustom to the travel route. In case of road biking, go for the ones with the stiffest soles and widest cleats. In case of mountain terrains, wear
the kind with rugged and stiff soles to get a hold over the uneven or rough terrain. These type of shoes are one of the most versatile ones and are often worn during hiking or
trekking as well. Cyclocross shoes that contain spaces for spikes to be inserted in conditions and rugged terrains when extra grip is required is a great choice. It would provide the extra traction to glide smoothly on the roads or mountains.
Helmet
Do not undermine the importance of wearing the right fit for a helmet. Don't be troubled about your hair or make it an excuse for not wearing one. I wouldn't imperatively suggest
carrying a Gel or Comb, but if it puts your doubts to rest, go for it. (You must look good during cycling, sure.)
2.Refreshments and light snacks
Cycling is one of the most refreshing and invigorating experiences, especially when you set out on the tracks with other people around you, competing and racing with acquaintances or at times, even strangers. Given the long time duration of cycling and a requirement for some
energy supplements to provide the boost and push, which comes as a mandate from time to time, it is always wise to carry a few refreshment drinks and snacks with you. Protein bars, soft drinks, energy waffles, protein-packed cereals, dry fruits, and apple chips could be examples of
some easy-to-carry light munching snacks.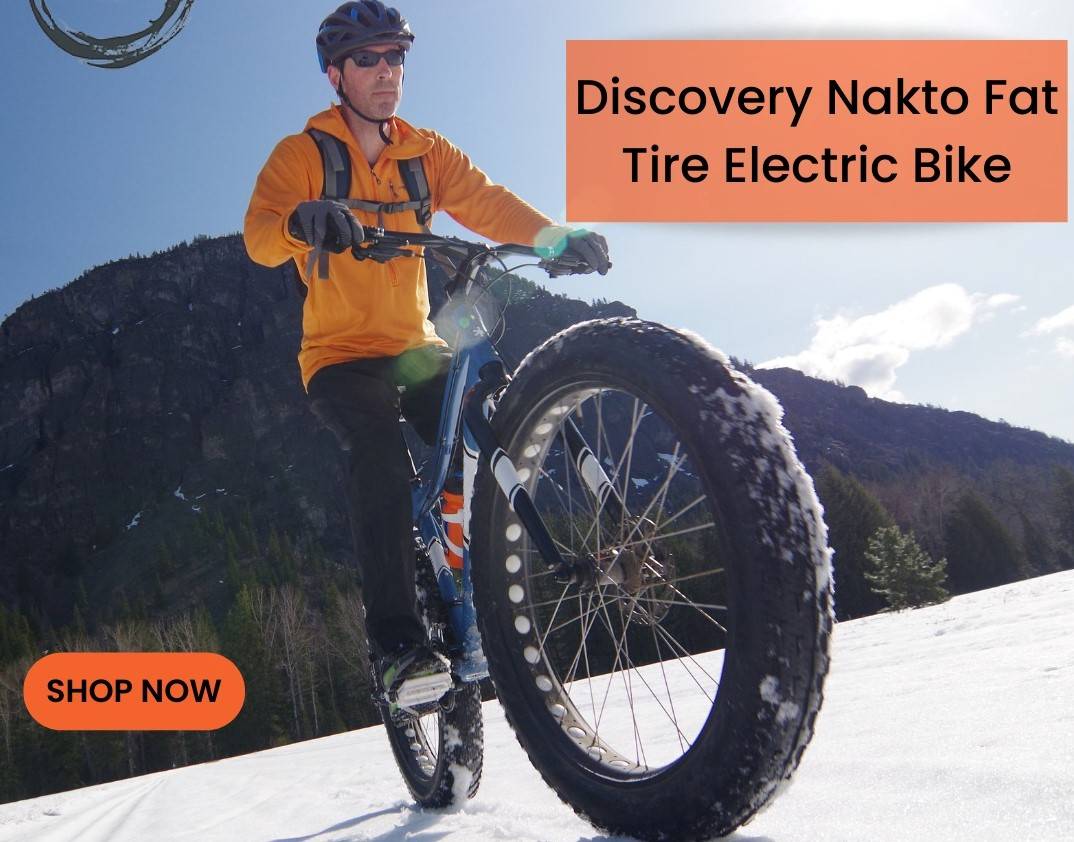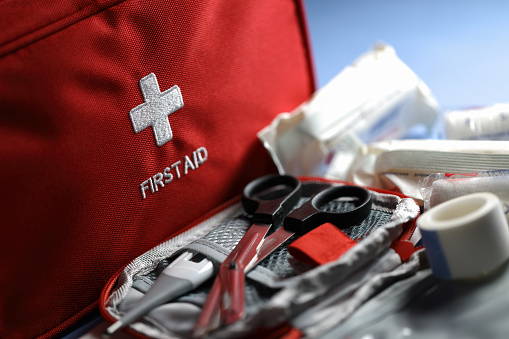 You might not consider carrying a first aid box as an imperative part of your 'to-do list' before cycling. But carrying a basic first-aid box must top your list while preparing. You might be extremely careful or meticulous while cycling on the tracks, but adversities can strike any time uninvited. Moreover, this would be helpful for
people around you as well and you can always lend a helping hand to them in time of need. An antiseptic liquid, a crepe rolled on a triangular bandage, a painkiller, medicine for headache, vomit, or fits, safety pins, medical tapes, and disposable sterile
gloves must be there with you at all times in a specialized safety first aid box.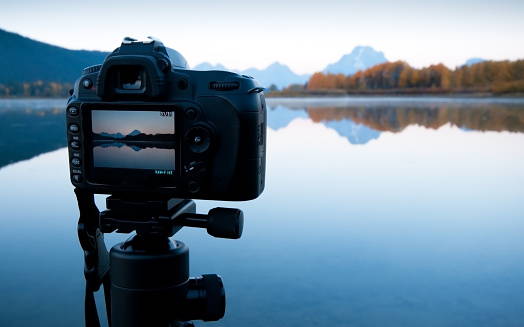 This might seem as an extra baggage to you but it would act useful at times. On your cycling route, you would surely come across breathtaking views and picturesque tracks which you would have otherwise ignored in the hustle-bustle lifestyle and the continuous challenge to
handle the curves life throws at you each day. But now that you have embarked on a different path for that one single day, you would get the opportunity to witness and
enjoy phenomenal and exquisite beauty. So, this is not a compulsion and depends on your personal dispositions and spacing, but sure, not something to be missed if the convenience of carrying it is secured.
Cycling in the early daylight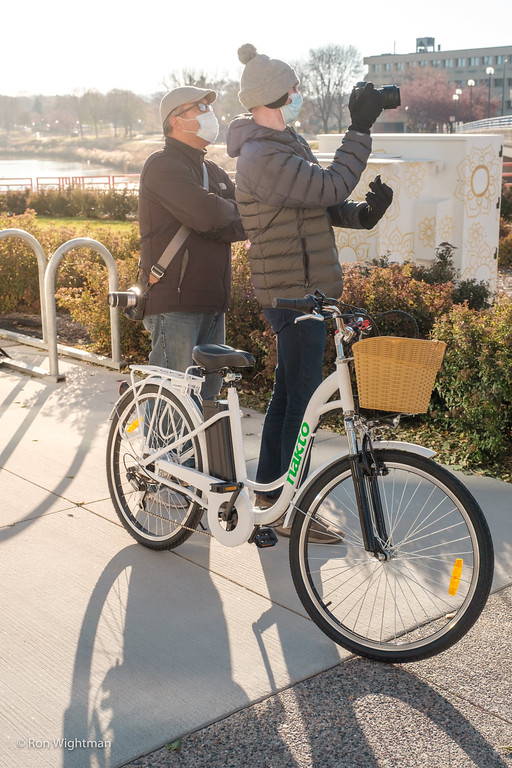 When the Sun rises above the horizon, glazing wide from the beyond, the beyond that none has ever known, making its way, sliding across the clouds, it awakens the
world from sleep. Let it awake you, set you free, and never let you cloud your beliefs and aspirations. Enjoy the sun beaming across you, and take a halt if required to witness the breathtaking panoramic view, especially when cycling at altitudes.
Remember to carry thin layers, sunscreen, and water bottles for regular hydration.
Cycling tracks for Easter Cycle Ride
Here comes the list of the top 10 Easter Cycling Routes, the place would mostly be traffic-free, and easy to commute with children. The checkpoints and map signs would be drafted at places and the tracks would easily be tracked using GPS and
Google Maps.
1. Mississippi River Trail

Location:https://goo.gl/maps/xw4YY5V7aQS9pUfm8
This is an amazingly designed bicycle and pedestrian route that would be used to traverse the shores of the Mississippi River. Enjoy the warm breezes while cycling
your way. Head put early to avoid the scorching beaming sun rays at noon.
Just because cycling is a form of exercise doesn't mean it can't be enjoyable as well. This is especially true about outdoor cycling. These apps are geared toward making sure you get the best experience out of your ride.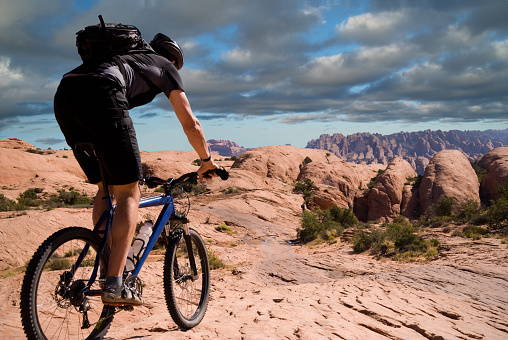 Location:https://goo.gl/maps/WG2BhBS44iZZGpU79
If you wish to trail across sand dunes with ancient sea beds, aspiring to witness the vast rock hills of Utah's canyon lands, this would be a journey of lifetime remembrance for you. Although, it must be noted that the trail would be a fit for advanced riders only with extensive taxing routes. This is a 12 miles long(12.9 km) long trail, world-renowned for Fruita and Moab's transformation into mountain biking
Mecca.
3. Soquel Demonstration Forest, California
Location: https://goo.gl/maps/qBqbLsYa3Kmps2hWA
This trail- 20 miles (32 kms) is on one of the best and most challenging biking trails in the world, rarely crowded, set deep in Santa Curz mountains. The neighboring Niselle marks forests provide a rich view to witness. Go forth for this ride to await an extensive and stimulating ride.
4. Swamp Rabbit Trail, Greenville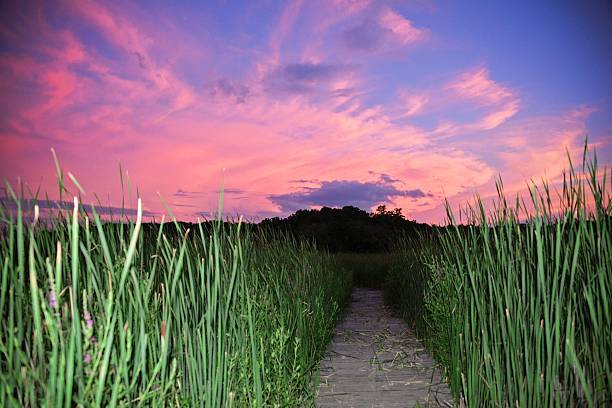 Location:https://goo.gl/maps/qFBkMxR3u83jGWR46
It is a 20 mile long trail along the Reddy River, situated in the foothills of the Blue Ridge Mountains, an attraction for cyclists of all walks of life. You can go with your family, children, or friends or set out for a solo trip on the track. The trench extends between Greenville and Travelers Rest, exemplifying beauty and the lush green of nature.
5.Natchez Trace Parkway, Mississippi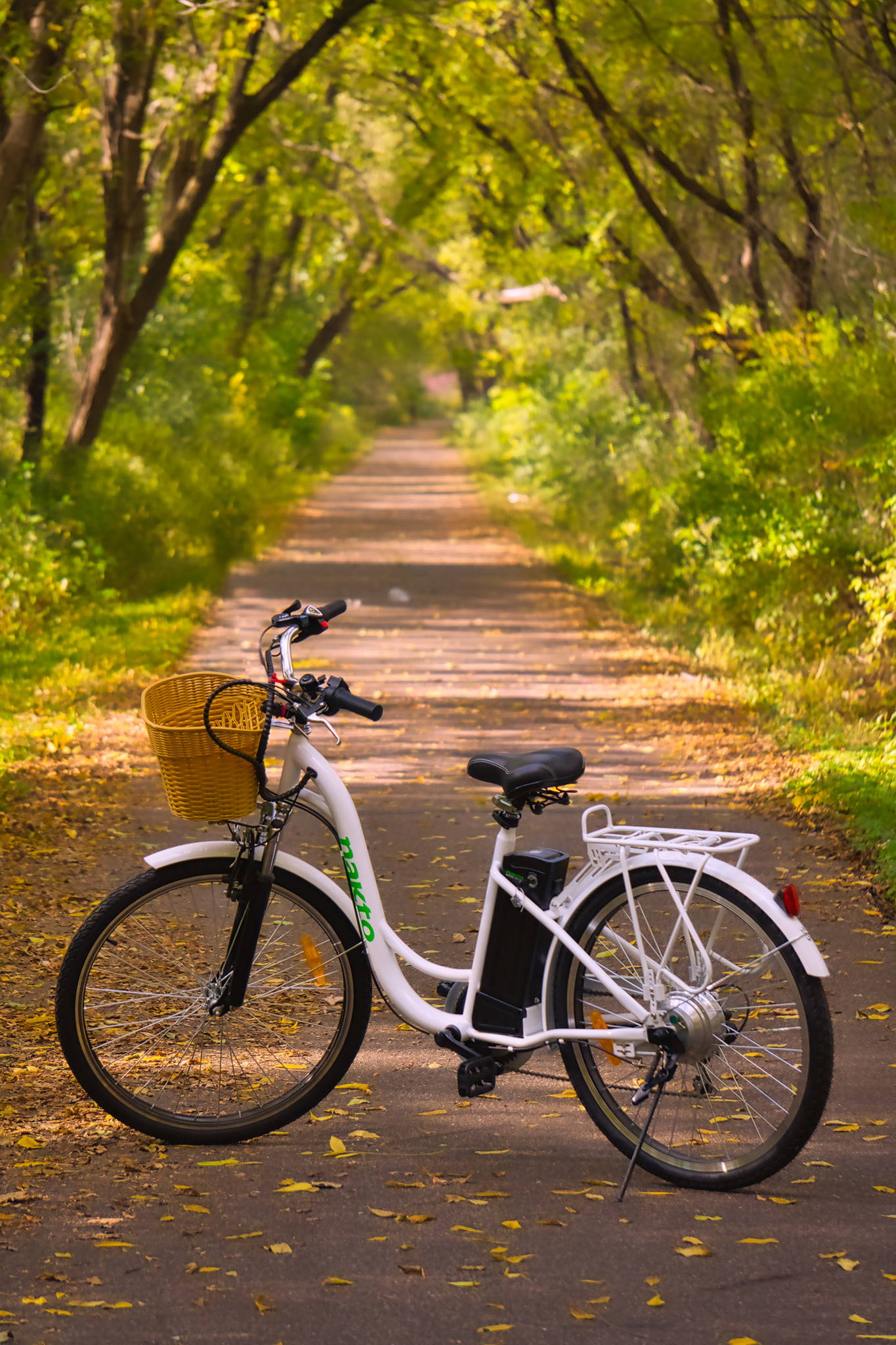 Location:https://goo.gl/maps/YDGoVbroa7aU8THx7
This trail traces hunting routes of the Natchez, Chickasaw, and Choctaw Indians gradually strung together by the native tribes over centuries. Witness the historic American History of 10,000 years, adventurous, versatile and exciting journey awaits you in this trail, reserved for beginner riders providing top- notch exhilarating routes.
6.Highway one- Big Sur, California
Location:https://goo.gl/maps/bfxjUGkfMwZZVH7P6
To witness the most exquisite views of California's Pacific Coastline, trace a route between Ragged Point and Hearst Castle, witness prime water break spots, and cruises along cliff slide road. However, be cautious of the car traffic that crowds up on
the route.
7.Going-to-the-Sun Road, Montana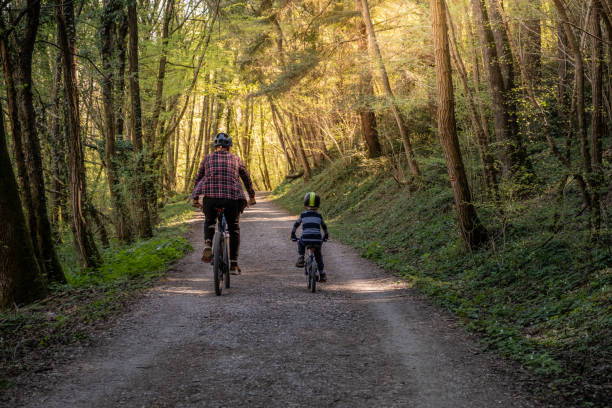 Location:https://goo.gl/maps/Nd6roozQEXcsSBwB6
A 33 mile long path spread across the Glacier National Park, riders enjoy the spellbound beauty of this place, climbing as high as 3300 feet from the Aspor Visitor
Centre to Logan Pass with cascading Lake Mc Donald, surreal weeping wall waterfall and snow- embellished Heaven Peak, living the scenic experience.
8. Flume Trail, Lake Tahoe
Location:https://g.page/flumetrailbikes?share
One of the most incredible views from 1600 feet above the blue waters of Lake Tahoe, this trail offers the best experiences for the best day- Easter. The high- settled trail
is worth the jitters induces by virtue of the enormous heights, for this place is parallel to none.
9. Laurel Mountain Ride, Brevard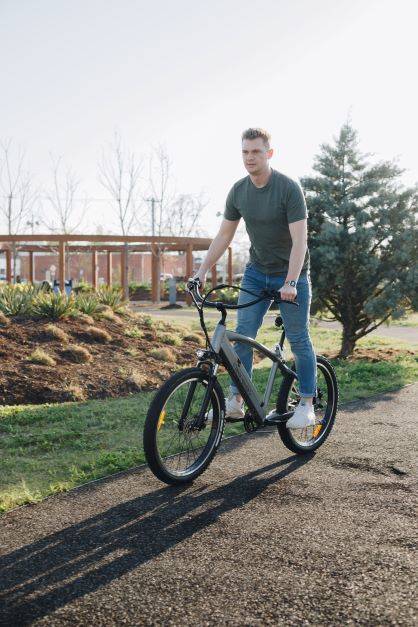 Location:https://goo.gl/maps/iRDegWyTvNGsHn9T8
This track would be best for those to spend some remote time in the lapse of nature, spending sweet Easter moments in solitude. Several gradual but fun single tracks climbs are present during the track. This steep route starts at the Laurel Mountain Trail, and descends through the Pilot Rock Trail heading down at a 1600 feet rocky and remote terrain. This is a must try for those looking for a silent escape from the
busy nature of lifestyle in the cities.
10. Centennial Trail, South Dakota
Location:https://goo.gl/maps/rRr38jd6w8vPpxCo9
This is a 111 miles (178 kms) ride through quintessential American Beauty, a breathtaking view that runs through serene lake rides around Sheridan and Pactola Lake. Time machines are yet to discovered, given the pace of science and technology but this ride would transport you into the old West way before the discovery. The difficulty across the trail varies from place to places ranging from tracks convenient for beginners to advance high command cyclers.
Easter is one of the most celebrated festivals and it must not be confined to humongous gestures and establishments, but the small and gradual steps one takes
to create a better version for yourself, make a difference in the society, however small or insignificant it might seem, is the true meaning of the festival. A cycle ride through the tracks and trails not only leads and signifies a healthy and fit life but also fortifies the need for spending some time in solitude, introspecting and self-reflecting upon your flaws and prospects. Rebirth of Jesus Christ marks the victory of good over evil, personifying the true underlying meaning of vitality and death. Revival of Christ for the people, for the larger good of the society, must be remembered and the true preaching of Jesus shall always stay preserved in all hearts. So, pick up your bicycles to unveil nature, mark the ritual, drop the extra pounds, identify the undisclosed and spend lavish moments with your family, living by Christ's teachings today and for all eternity.
Outdoor cycling is a great way to get some exercise but can also be quite enjoyable. Use any of the apps listed above to get the most out of your cycling journey. You can also do some research and find other great apps. We would love to hear from you in the comments section. As always, happy trails and keep the rubber side down!