The Ultimate Guide on How to Prepare for an E-Bike Trip
E-bikes are now getting more and more popular. Cycles were invented long ago. But, when bikes reappeared with a battery-driven motor, everybody loved them. Modern electric bikes come with a great motor and good speed.

The old days when your desire for traveling across the country was intimidated by the huge physical demands that such a bike tour route would take are gone thanks to the E-bikes that make pedaling easier.
To join our mailing list and never miss an update!
An E-Bike can help people get out biking and get the most out of their adventure. Although E-Bikes make pedaling easier - doing it is still a necessity but not to the same extent as it would be in the case of a regular bike. With that being said, an E-Bike gives you that so much needed boost when you are going uphill.
But before picking your bike tour route and destinations you are about to visit, there are some tips when traveling with an E-Bike you should stick to for your own good.
1) Preparing for Your E-Bike Ride
First things first - making sure that everything is fine with your E-Bike before hitting the road is a good idea to ensure your bike will be working at its best all day long.
Moreover, if you are about to go on a more serious venture than riding around the neighborhood and want to explore different remote locations, then good preparation is a must.
An E-Bike tour requires carrying helpful things with you, wherever you go. You need to be prepared for any possible scenario, including drastic weather changes, unpredicted emergencies, and everything else in between.
However, if you are thinking about longer trips, the challenge is where to carry all your stuff.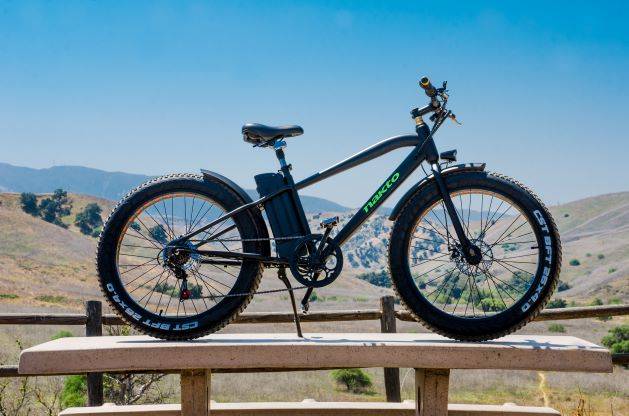 2) Getting Charged & Staying Charged
On the surface, there are not too many differences between an E-Bike and a conventional one. But some vital distinctions apply - having to charge the battery of an E-Bike.
Despite that there are models featuring pedals allowing you to keep moving when the battery dies, be aware - it can be tiring as the average E-Bike weights more than the average traditional bike.
The point is that you have to plan on places where you are going to stop and charge your battery (you can use this tame to explore the surroundings.)
A good comfortable helmet is not a bad idea - better to be safe than sorry. As this is the period you have been looking forward to, make sure your helmet is breathable and light - you will have it on your head most of the time.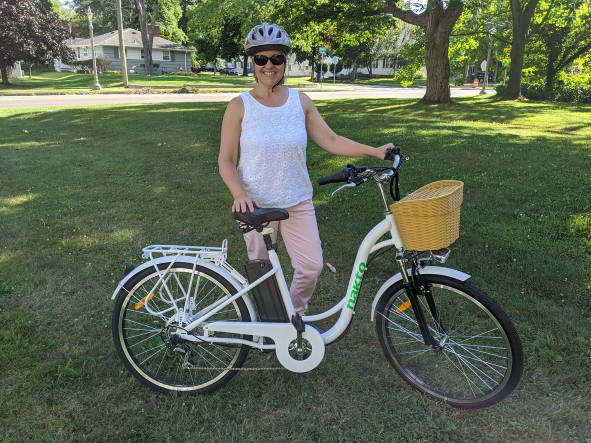 Generally speaking, E-Bikes are more expensive than regular bikes, making them even more attractive to thieves. Not to mention the expensive components like seats, tires, and the battery that are designed to be removed easily.
Therefore, be sure to get a good quality lock and leave your E-Bike locked up somewhere safe to stay.
Although you are not pedaling, riding an E-Bike for hours can be exhausting, so don't forget water, snacks, and a repair kit (just in case.)
Last but not least. Let the people around you know where you are headed to.