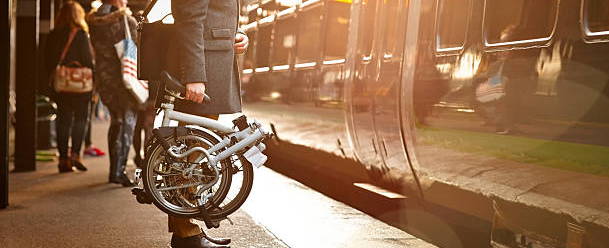 THE TRUTHS ABOUT FOLDING ELECTRIC BIKES YOU SHOULD KNOW
Many bikers, especially those who use their bikes to go to and from work in the city, have taken a shine to folding electric bikes in recent years. Still, their usefulness has been the subject of some discussion, and some ever-present myths are linked with foldable e-bikes. It is a common misconception that foldable electric bikes are slower and more challenging than traditional bikes. Let's find out the facts about this well-liked model of electric bike and how it has changed the way of traditional cycling. This essay will discuss the truths about folding electric bikes you should know before investing in one.
To join our mailing list and never miss an update!
1) What is a Folding E-bike?
As with any new technology, it's easy to make assumptions about folding e-bikes if you don't know anything about them. Electric folding bikes are crafted from a modified version of a standard bicycle frame. Thanks to their flexibility, the parts can be folded down to a more manageable size. Your e-bike can be folded and unfolded with minimal effort while providing a comfortable ride. The seat height and handlebar reach of many folding e-bikes can be adjusted to give riders the possible riding comfort. A folding electric bike is a perfect way to relax after a long, stressful day.
2) Why Ride a Folding Bike?
In the city, folding bikes can conveniently get around quickly, especially for those who spend their days in an office. It's more compact, so it's easier to bring it on the bus or the subway, and it's a fantastic option for long trips. It's a terrific way to save time on the way to and from work, plus it eliminates the need to run. Many people who live in RVs can also benefit from having a foldable electric bike. More picturesque routes, like those with hills, forests, beaches, and gravel roads, can easily be accessed by a foldable e-bike that is otherwise unreachable with an RV.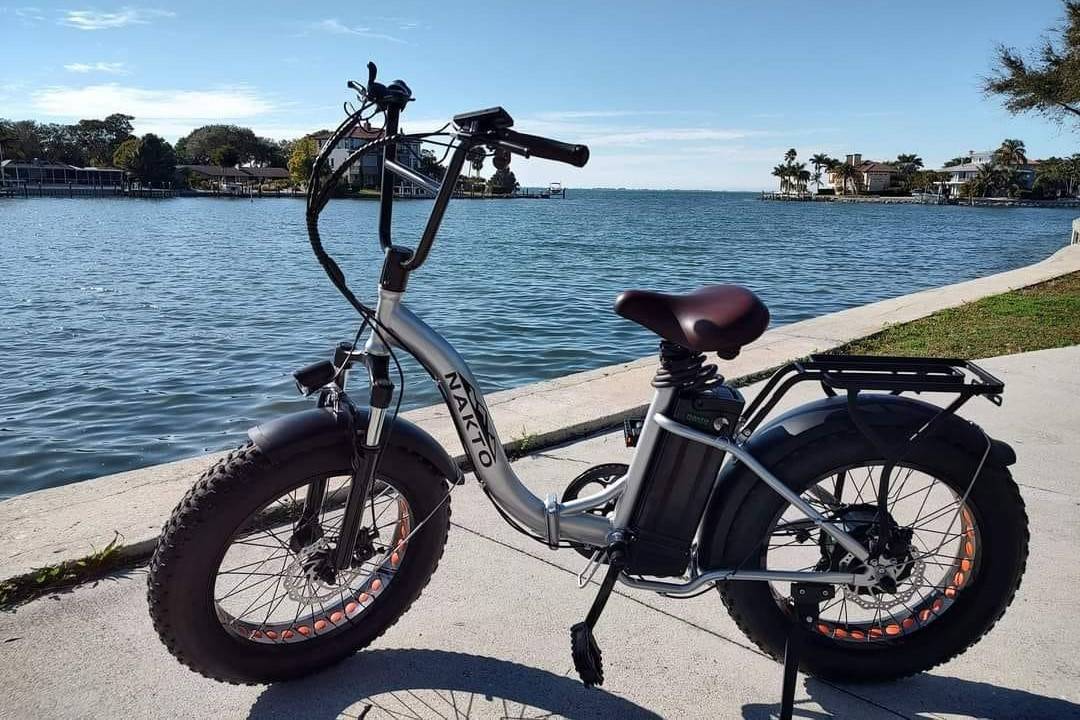 3) Are Foldable E-bikes Slower?
No, they are not. When compared to traditional bicycles, e-bikes are noticeably faster. So, you can be assured that the pace of folding electric bikes will suffice for your day-to-day requirements. Products from Nakto Bikes have a speed of 18-25 miles per hour, which is average by international standards. You may also need some practice before you're comfortable enough with your electric motor to ride safely at a decent speed. When compared with unfoldable e-bikes, the speed difference is intangible. Both have almost equal speeds depending upon the class of the bikes.
4) Are Electric Folding Bikes Safe?
There is a common misconception that folding electric bikes are vulnerable to damage and, therefore, unsuitable for frequent usage. Most foldable electric bikes are made with solid and durable components. Still, if you get one at a low price, you can be in for such a catastrophe. Reduced bulk in the area around the joints and hinges makes these electric bikes significantly more robust than their standard counterparts. Always choose a folding e-bike from a well-reputed brand to ensure quality.
5) Benefits of Electric Folding Bike
The riding experience can be enhanced by taking the edge of the many benefits that folding electric bicycles offer. Because of their suitability over other modes of transportation, modern cyclists almost always opt for foldable e-bikes. The following are some of the benefits:
6) Folding E-bikes can Occupy Small Spaces.
Many employees who work on-site have had trouble with their commutes. Consequently, many businesses actively promote using electric bikes for daily transportation. Folding bicycles take up the minimal room because of their portability. If doing so does not go against company policy, you are free to designate a specific area for it at work. Thankfully, some places of business offer e-bike racks, so cyclists can leave their bikes at work without worrying about searching for parking space.
Unlike foldable e-bikes, cars aren't as convenient to transport, and the high cost of parking can be discouraging. Easy accessibility to transportation is the pinnacle of convenience. As a result of its portability, an electric bike is less likely to be stolen if left close to the place where its owner is most likely to be busy at work.
7) Folding E-bikes are Highly Valuable
Purchasing a foldable electric bicycle is an excellent transportation industry investment. The value of a folding bikefar exceeds that of conventional electric bikes. Why so? Because of the practicability and how conveniently these can be accommodated in public and personal vehicles, folding e-bikes are always in demand. High demand makes their prices constantly rise, making it a precious investment. Moreover, it saves you a ton of money in transportation costs.
8) Electric Folding Bikes are Easy to Move Around
E-bikes are one solution to the mobility problems caused by the decline in the use of public transport with the introduction of the covid. The government imposed stringent transportation regulations, and everyone was expected to keep their distance from one another. These regulations, coupled with the fear of contracting covid, made people consciously avoid public vehicles. Electric bikes filled the gap, and people started using e-bikes more. E-bikes are a convenient way to move around when you don't want to use public transport. Using an e-bike causes less crowding at bus and railway stations and shortens the wait times for public transportation.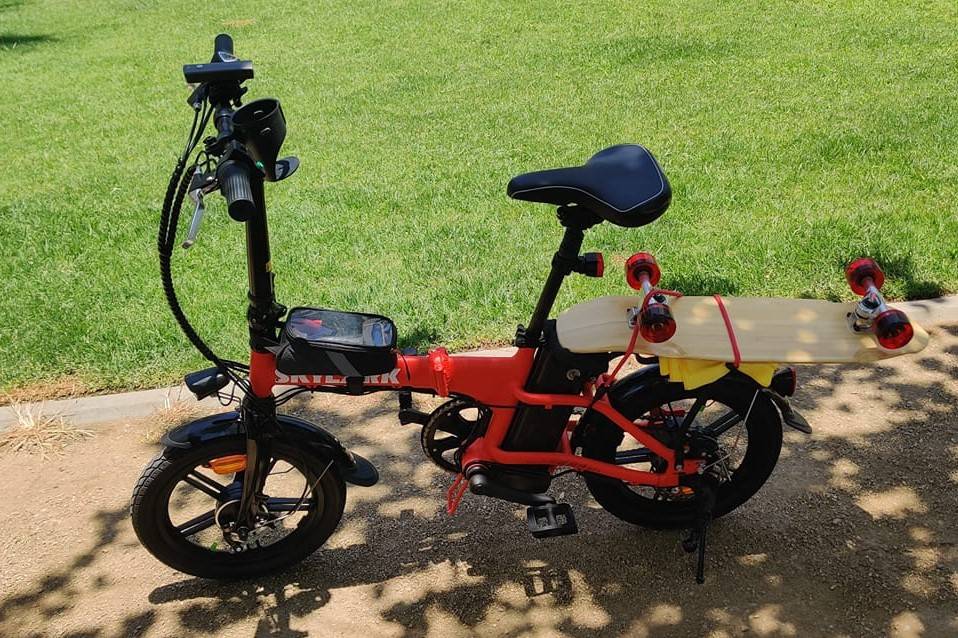 9) Does Folding Electric Bikes Need a License?
Does an electric bike necessitate a special license? Knowing that the answers will change depending on your location makes it all the more important to check. Study the driving laws in your state before taking your e-bike out on the streets. Remember that e-bike riders must obey all traffic laws like those on regular bikes, electric or otherwise. There will be rules established for your e-bike by your home state. A driver's license is only sometimes necessary to operate a vehicle on public streets. Here are some examples:
California
California is the most pro-eBike of any US state. In the eyes of the law, electric bikes are the same as ordinary bikes; you don't need a license or registration to ride one. When operating a Class 3 e-bike, a helmet is always required. Class 3 e-bikes are not permitted for use by anyone under 16.
Florida
Bicycle laws in Florida treat electric bikes as regular bicycles with a top speed of 20mph and can be pedaled by a human. There is no need to register or obtain a license to ride your Class 2 e-bike because it is treated as a bicycle. Also, you need to be at least 16 years old to ride an e-bike.
Indiana
An e-bike can be ridden legally without a license or registration in Indiana because electric bikes are treated as simple bicycles.
10) What to Consider When Buying a Folding Bike?
Purchasing a folding electric bike is not a cheap purchase. In addition, only a bike that has been carefully chosen can provide you with an experience that will last a lifetime and stick with you for many years to come. Before purchasing a folding electric bike, there are a few things that you need to think about first. Here is a list of things to consider before making a purchase.
Price
Folding electric bicycles typically costs $700–$1,500. And that's a lot to ask of the wallets of many people who commute. However, after you factor in the transportation price, you'll see that it's pretty affordable. So, choose a bike that doesn't break your budget. A price tag of less than $1000 is considered a reasonable investment. The prices of Nakto folding e-bikes range from $649 to $999. Inconvenient traffic delays will be a thing of the past with a folding e-bike at your disposal.
Ease of Folding
Most bicycles may be folded up in as few as three or two stages, and the process typically takes less than thirty seconds. However, some bikes are designed with intricate folding mechanisms that make it impossible to fold them in under two minutes. When you purchase a folding electric bike, make sure you are getting one of the easiest-to-carry and lightest-weight electric bicycles available on the market. Check out this detailed review of folding e-bikes.
Weight
It is commonly believed that folding electric bicycles weigh somewhat more than traditional bicycles. Nevertheless, compared to other bikes, they are still relatively light. The average weight ranges from 66lbs to 75lbs.
Volume
You need to determine the dimensions of your bike in advance to determine whether or not it will fit in the trunk of your vehicle or if you will be able to transport it using public transportation.
Speed
The maximum allowable speed varies from model to model and grade to grade an electric bicycle is typically grouped into one of three classes: class 1, class 2, or class 3. The majority of folding bikes are capable of reaching top speeds of more than 20 miles per hour. Check out our product list of versatile Nakto folding e-bikes and their speed range if you want to learn more about this topic. For example, the FOLDING OX model of our bike can reach a maximum speed of 25mph.
Battery
The battery life of a folding electric bicycle is quite significant. It can range anywhere from 7Ah to 30Ah, depending on the number of miles you commute each week and your spending limit.A battery capacity of 10-15Ah is typical for a foldable electric bicycle with a price tag of approximately $269 to $359. It would be wonderful if the battery is made by a reputable manufacturing company.
Maintenance
Excessive use of electric bicycles within the first couple of years will inevitably cause wear and tear. The frame rarely sustains damage, but other components could. This could be the brake pads, the taillights, or the batteries. Choose a bike that uses widely available parts to reduce maintenance costs. The electric folding mechanism is not the focal point despite its attractive design. It will be a hassle to repair worn-out components.NAKTO Bikes offers a 1-year limited warranty, and you can get a free replacement of original parts and components covered within that time. NAKTO will pay for the delivery both ways.
11) What are Some Common Misconceptions About Folding E-Bikes?
There is a myth, or misconception, surrounding every machine. Folding electric bikes have a small but dedicated following among USA bikers. Still, there are a few illusions that persist about them. Keep reading, and all your questions about foldable electric bikes will be answered.
Folding E-bikes Can Break Easily
The general public may believe they do, but you should know better. It's been said that folding electric bikes aren't as sturdy as traditional ones. The foldable frame of the bike is mainly responsible for the widespread dissemination of this misconception. Others have voiced concerns that the joints and the hinge are fragile and likely to break. Okay, here's the real deal. Joints and hinges are familiar weak places in any type of machine, gadget, tool, etc. But the bicycle industry is full of clever people. They are aware of their weaknesses in the same ways we are and have taken steps to shore them up.
In this way, any issues that might have arisen are avoided. As a result, your folding e-bike will have the look and feel of a traditional bicycle. The stress on the joints and hinges is lessened, adding longevity. Electric folding bikes have a longer lifespan than some other types of bikes.
Folding E-bikes are Slow
This is not correct! Even without the electric motor system, a foldable electric bicycle can outpace the typical conventional bike regarding speed. They are adaptable and can manually reach speeds of up to 30 kilometers per hour when there is no motor-assisted power supply.
Because the foldable bike is supported by an electric motor system, you should have no trouble catching up to the pack if you get behind. In light of this, we would like to bring to your attention that the speed of the folding electric bike is unaffected in any way, even in the absence of the electric motor system. If you use the electric motor system, you will move much quicker than you could ever conceive on a typical conventional bicycle.
Folding Electric Bikes are Not Fashionable
Not true. Or perhaps the outdated designs from the 1980s aren't as functional as they once were. Nevertheless, we are confident you will not buy a folding electric bike manufactured in the 1980s!
The latest generation of foldable electric bikes is as stylish as anything else you may want. In fact, foldable electric bicycles are already well-known, and their notoriety is only likely to grow in the years to come. They are comfy, take up less space, and can be carried along on any public transportation or fit inside your car trunk.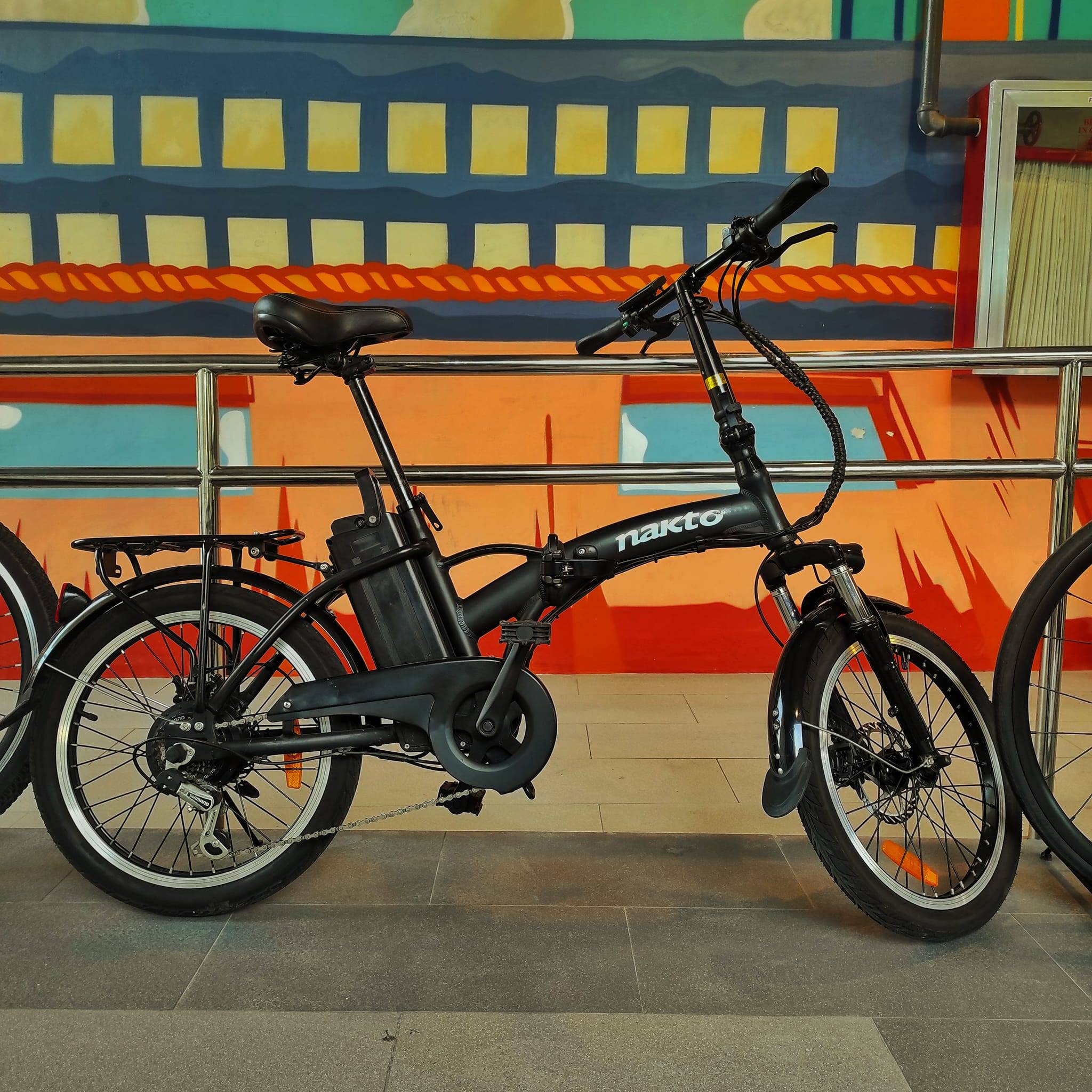 The way of the future is electric folding bicycles. They provide all the flexibility and convenience of movement required in the United States. At Nakto, you can choose from a diverse selection of folding electric bikes to find one that is most suited to your requirements. Commuters, those who live in RVs, people who go on trips or use municipal shuttles, and anyone who enjoys riding can use folding electric bikes. Have fun on the journey, and don't hesitate to contact us if you have any questions about electric bikes.