Buying Guide E-Bike for Women
Women riders deserve to have access and control over their riding experience. In this article, we will present the complete buying guide and the essential characteristic to put into consideration before going for a new e-bike.
Women's bikes are built with different features than men's and even unisex models. For example, the best bike for a 50-year-old woman will have differently designed saddlebags or racks to accommodate her age group.
Moreover, with the surge in the bike industry, there are tons of different types and styles out in the market, but our goal is to make your search easier. Take a look below at our comprehensive, helpful guide:
To join our mailing list and never miss an update!
Difference Between Women's and Men's Bikes: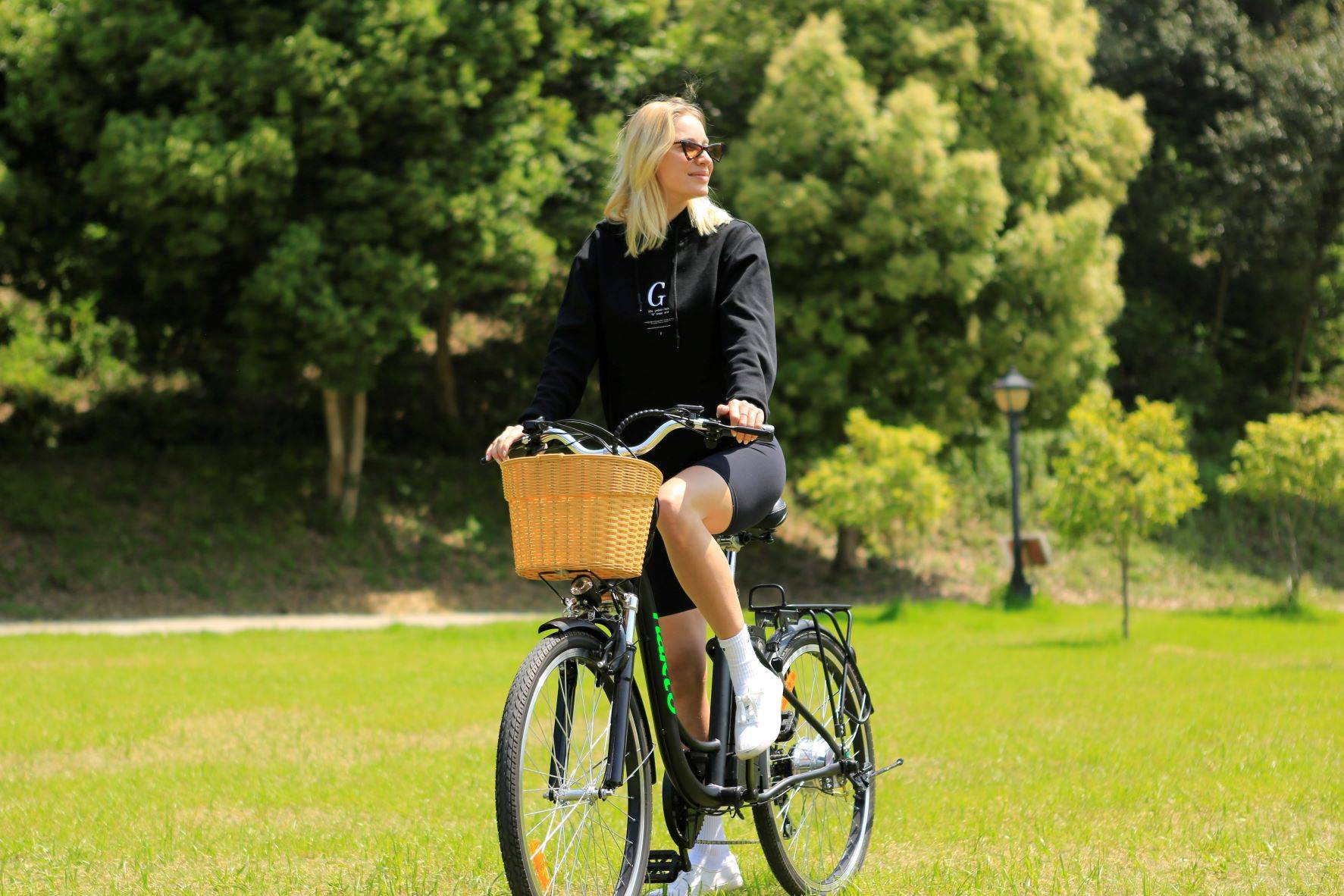 Are you looking to buy a bike and not sure what the difference is between women's bikes, men's bikes or unisex? Well, all of them are actually unisex. However, women's specific models may have shorter inflatable saddles or smaller handlebars for compactness.
Women have different body shapes than men, which means that they need bikes designed specifically for them. Women's-specific mountain bikes tend to be shorter and lighter with wider tires in order to accommodate the body type.
In addition, women's bikes are more comfortable to ride in skirts because they have lower seat posts and shorter top tubes. Let's delve into further differences between men's and women's bikes:
Difference in Bike:
The general rule of manufacturing bikes is that women's bikes are smaller than men's. This has everything to do with the popular belief that, on average, females weigh less and ride at a lower height compared to males who have longer legs.
Difference in Crossbars:
The low and narrow crossbars on women's bikes make them more agile than men's motorcycles. They are also easier for smaller riders to handle, which is why this design has been traditionally used by women.
In addition, women have been riding bikes for quite some time now, and as a result, the design of women's vehicles is manufactured accordingly. Women often wear skirts or dresses which require them to step over lower crossbars on their bikes in order to make it easier when pedalling away at speeds higher.
Saddles Difference:
You can have the perfect bike for your needs if you know how to pick out a saddle. A comfortable seat is an essential piece of bike that will ensure riders are able to make long journeys without getting too tired or irritable. So, it is important not just because of practicality but also safety.
The perfect bike for women has an adjustable saddle that's short and wide, so you can ride more comfortably. However, men's bikes usually come with longer saddles than that of women.
Crank Arms Difference:
When it comes to bikes, the difference between men's and women's models is often in how their crank arms are designed. Men have larger muscles that can support more weight during cycling, which means they need a higher degree of rotation. This leads them towards having longer cranks on average.
Women's bikes typically have shorter crank arms than men's because female riders tend to be smaller. This means that they can pedal more efficiently, which in turn makes cycling easier and smoother for them.
Shorter Stem:
Women often need shorter stems to properly fit their bikes. This is because women's bodies are typically smaller than men's, and this affects the distance between handlebars on a bike frame as well.
5 Factors that Need to be Considered Before Buying E-Bikes for women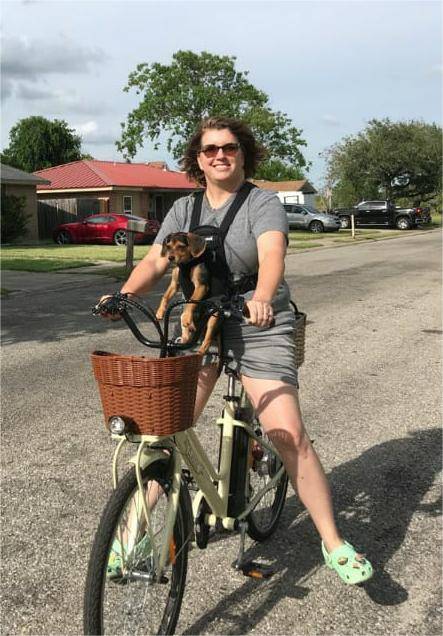 We have collated some factors that you need to take into consideration before buying an Ebike. Take a look below:
Budget Range:
Ebikes usually cost less than traditional ones. It is wise to always go for the bike as they are more economical and provide you with the best comfort. The cost of an electric bike varies depending on the brand and model you choose.
For example, some bikes are as cheap or cheaper than regular bicycles, which can be found for under $3000 USD, while others have prices ranging upwards to around 15 thousand dollars. You can set your budget and get the ebike you desire.
Purpose of Buying a Bike
When you are looking at what kind of e-bike is right for your needs, there are a few things to think about. Firstly, will it be used primarily on-road or off? Do you live in an area that requires regular lifting and descending stairs, or do you want to ride your bike off-road?
With the help of an electric motor, e-bikes are great for carrying extra loads on your commute or shopping trip. They come equipped with standard rack mounts that can hold pannier bags if you want more than just normal transportation.
The Cruiser E-Bike is a great choice for those who want the stability and comfort that comes with an upright riding position. If you prefer something more casual, take into consideration their Breeze cruiser model as well.
Who Will Use the Bike
Another factor that needs to be taken care of is who is going to ride the bike? The bikes are different for every age group. So, you have to choose wisely when it comes to buying an e-bike. For example, when young women want to get into cycling, they should make sure that the bike is right for their age and size.
A good first step would be starting out with a cruiser or some type of hybrid bicycle which has smaller wheels, so it is easier on your knees when riding uphill. It also helps if the bike has tires of 20 inches or so.
When it comes to bikes, there is no point in starting with something too big. A 24"- or 26-inch tire is perfect for beginners and will make the experience much more enjoyable than the heavier and larger bike.
For Middle-Aged: Women who are no longer considered beginners have a wide range of capabilities and experience. They want to explore the different types of bikes available, from road bicycles all way up through mountain models that can also go on mixed terrains like hills or even snow-capped mountains.
Ultimately, the right bike for you will be one that fits your lifestyle. Road bikes are best suited to working professionals who commute back and forth from work every day, while cruisers make an excellent choice if this is not something very active in nature but rather just wanting some casual riding time on days when weather permits it.
However, if you are looking for an e-bike for weekend adventures, then consider getting a mountain bike. It provides greater convenience. Moreover, it can also be used to pick and drop someone or even for grocery shopping.
For Older Professionals: There is a reason why older women love biking. Even if your body can no longer keep up with the rigorous demands of the traditional bike, an electric bike is still an option for you.
They offer great benefits because they do not demand much effort during steep incline or long-distance rides. They are easy on your joints than the regular bikes. There is a bike model called Escape, which is considered best for older women. It is easy to ride, and it does not restraint you due to your age.
Skill Level
You want to be clear on your purpose of why do you want the bike. Every bike's price is different, and you need to consider what specifications and features you want in your bike. For women who just want to begin their experience in biking would want a different bike than that of a professional.
Likewise, the size and features of the bike will vary according to the skill level you have. Identify your purpose and your skill level, and then go for a purchase.
Customer Support:
Before buying an e-bike, you need to consider whether the company you are purchasing your bike from offers customer support or not. It is a very important step. Moreover, make sure that the bike you buy has a warranty, and the company will compensate for any damage or repairing work.
Look over the essential things, like the battery mileage of the bike, among other things. Also, always buy your bike from a reputable company that will solve any kind of queries regarding an e-bike.
5 Ebike Accessories to Consider when you Buy an Ebike for Woman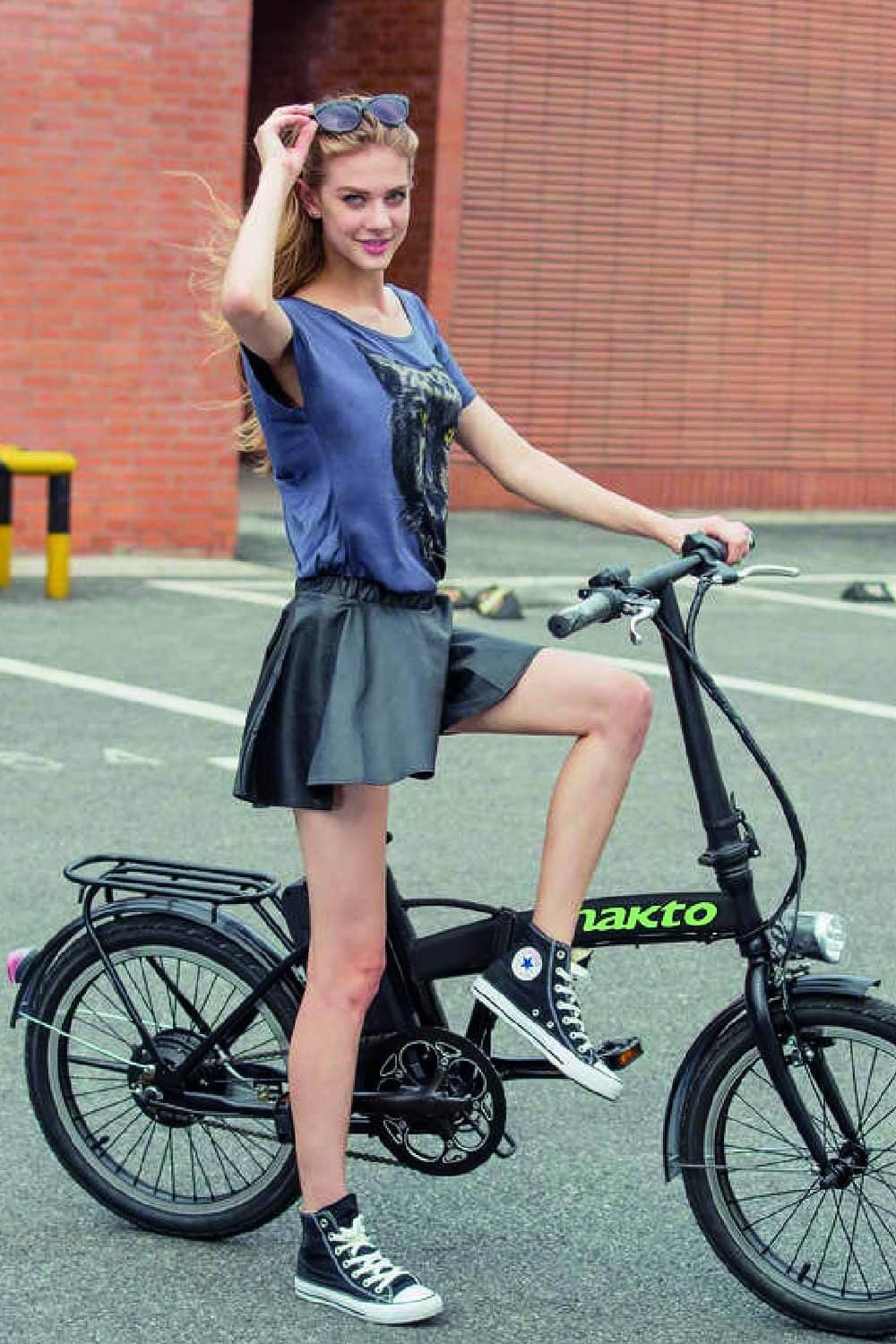 Following are some of the accessories to consider when you plan to buy an e-bike. Have a look:
Bike Battery:
With e-bikes, you can enjoy the thrill of biking without any worries about reaching your destination. These batteries powered vehicles have a variety in charge times depending on how much power was consumed during use and range.
Batteries are often attached to the bike in order for riders to access them easily. The most common location is a down tube, but it can also be found on top of rear racks and even inside some frames.
However, in some costly models, integrated battery packs in the downtube or within seat posts. They might be more expensive, but they provide a cleaner finish.
When you lookout for an e-bike, consider the battery's size and its quality. Choose the one that best serves your need while staying within your budget.
Size of Bike:
It is recommended that you try and test different models of bikes before settling on the final one. Read the reviews, watch YouTube videos of different models and then choose the best one for yourself.
Moreover, the size of the bike is an important thing to consider. Always choose the one that is comfortable to sit on and easy on your body. It should not be tiring, and you should enjoy your ride.
So, take test drives and then settle for your dream ebike.
Crossbar:
A crossbar in a bike is a metal bar in between the saddle and handlebars. It is an important feature that you need to consider. The crossbar of bikes is different for men and women. You need to pick a bike that has a suitable crossbar.
Moreover, the crossbar should be designed in a way that is suitable for your any wear. Riding a bike should not be a hassle, and choose the one that has a narrow and lower crossbar.
Saddles:
The saddle is the most important thing to look for in a bike. Riding a bike should not feel like work, or it should not be irritating. For this purpose, pick a bike that has a comfortable saddle, and it should fit your needs.
Moreover, a good saddle makes your ride feel like a breeze. You can travel long-distance with a suitable seat on a bike. So, whenever you make a decision to buy an e-bike, choose the one with the best saddle.
Crank Arms:
If you are a woman, then you should choose the bike with shorter crank arms. This will make the peddling smooth, easy, and effective. Moreover, the specified models of women's bikes have typically shorter crank arms than their male counterparts.
Moreover, the longer crank arms can lead to excruciating knee pain. This is why it is necessary to look for a bike with a crank arm that fits perfectly for your needs.
There are some factors and key things that you need to consider before buying an e-bike. Women nowadays are efficient and smart and are using bikes for all purposes. However, if you want to make an informed decision, then you should be aware of all the essential things that come into play in choosing the best one for yourself.
In this article, we have covered all the main things that you need to keep in mind. Give it a read and choose the one that will make your biking experience exceptional.