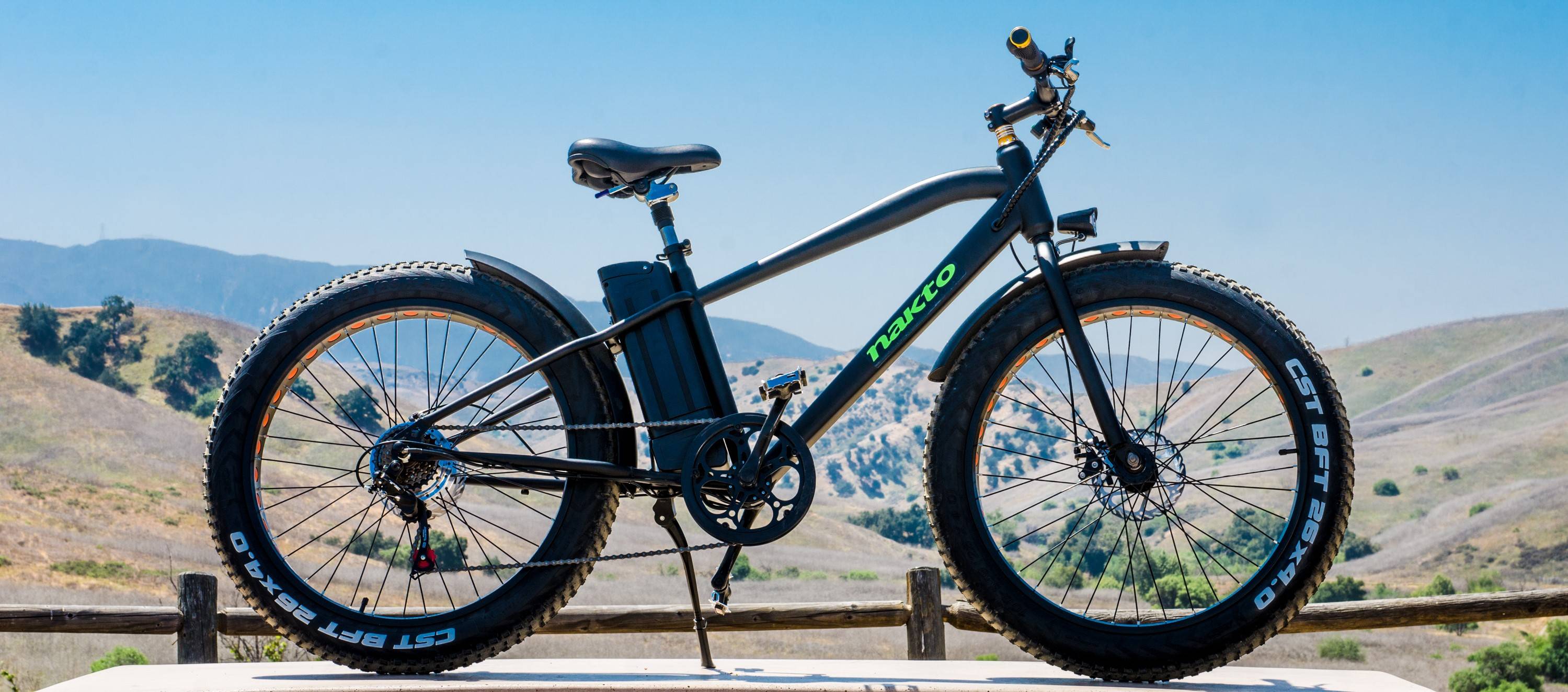 Get $50 off your first order
Sign up for special offers and updates
Just like people, electric bikes come in various sizes and shapes. If you are a heavier rider, pay special attention to the weight and carrying capacity while deciding which e-bike is best for you. Some electric bicycles have a limited capacity and can easily be damaged if subjected to too much weight. Some e-bikes are tailored to the needs of larger riders, with a payload capacity that's twice as high as that of other models. This is wonderful news for anyone with a larger weight wishing to start a new exercise regimen or spend more time outdoors.
Your size is determined by a variety of factors, including but not limited to your weight, height, body type, the food you eat, and genetics. Riders of larger or heavier sizes may benefit just as much from cycling as riders of smaller or lighter sizes. Manufacturers make every effort to accommodate people of varying sizes. This means that larger riders must opt for more suitable and sturdier electric bikes.
The average US male weighs about 200 pounds, and the average US female weighs about 170.8 pounds, so you can use these numbers to figure out if you are a heavy rider.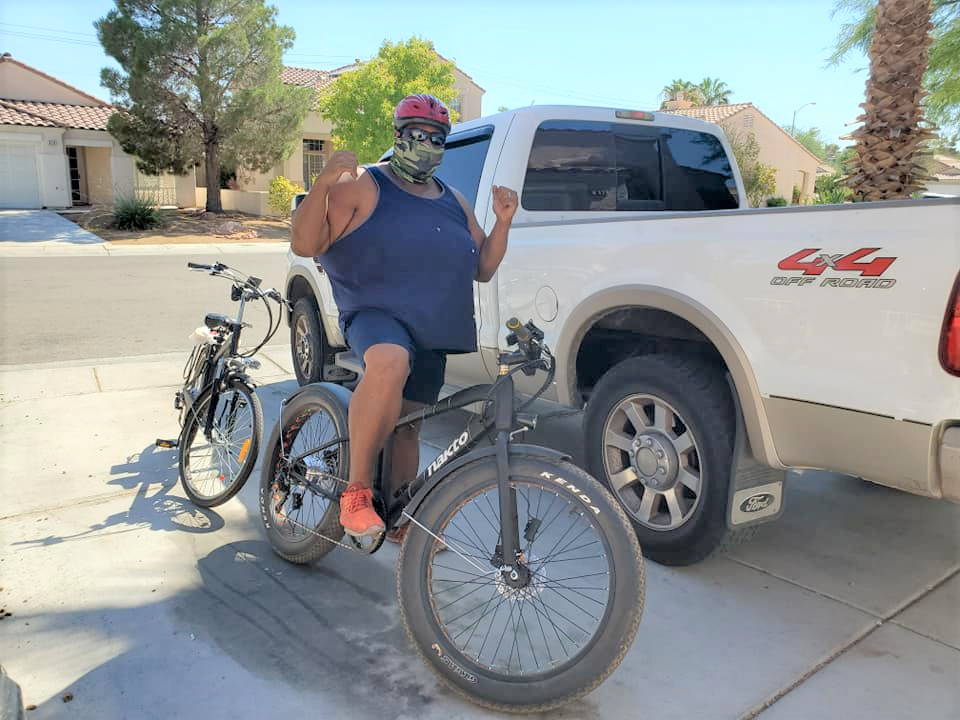 What to Look for in an E-Bike for a Heavier Rider?
It is essential to be aware of the variables to consider when selecting a heavy-duty e-bike. The following six factors will assist you in locating the ideal bike for heavy-set riders.
1.Strong E-bike Frame
The frame is one of the most crucial factors to think about while searching for a great quality electric bicycle. E-bike fans and specialists agree that carbon fiber and aluminum frame is the most durable. Aluminum frames are significantly less expensive than carbon fiber frames and classify as heavy-duty if additional factors are considered.
Additionally, a bicycle should have a big cross-section joint, a robust rear suspension, and high-quality welds. These modest but significant features give an e-bike carrying capacity. Aluminum frames are by far the most robust and dependable option available for e-bikes. Refer to the manufacturer's specifications to find the maximum load capacity of a certain bicycle.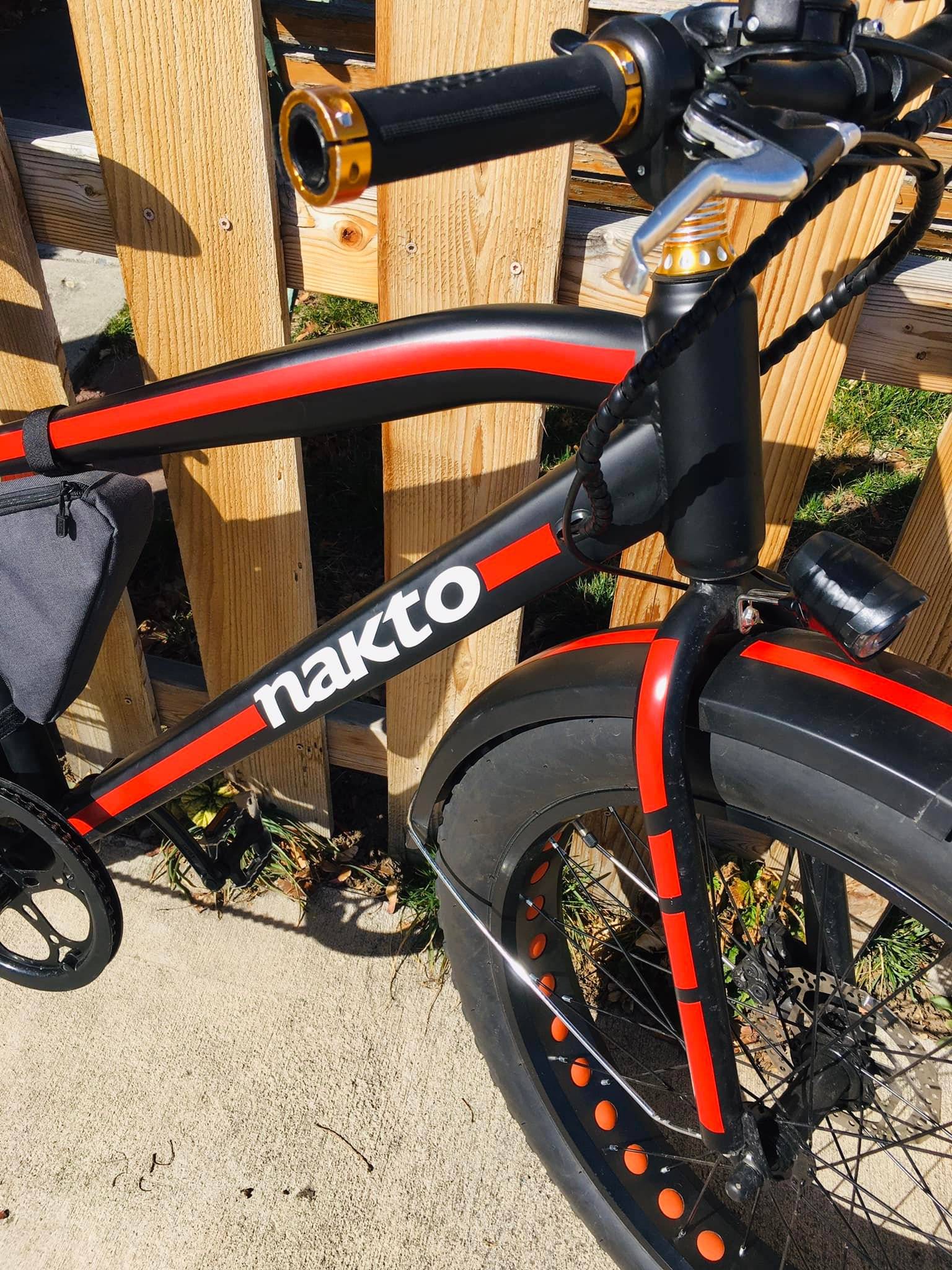 2.Motor Power
If you are a larger rider or plan to carry heavy objects, the quality of your ride will also be heavily dependent on the motor. The more powerful the motor, the more weight it can pull, the sooner it can reach top speed, and the more easily it can tackle inclines in the road or rougher terrain.
For heavier loads, mid-drive motors often perform better than in-wheel motors. It's recommended to purchase a 500–1,000-watt mid-drive motor if your spending limit allows. This will allow you to buy a bike supporting a maximum weight of at least 300 pounds. A geared hub motor is more affordable, but you might have to compromise on some acceleration power and some carrying capacity if you opt for it.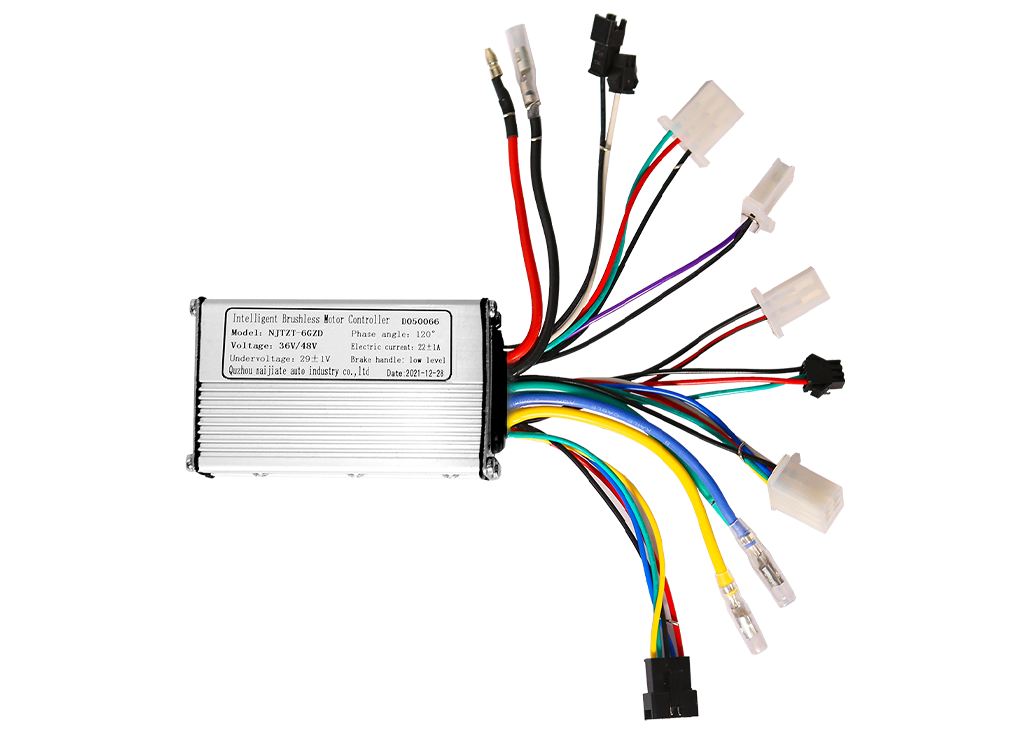 3.Battery Range
The more weight an e-bike has to carry, the more important a battery's size becomes. As the advantages of the battery and motor are the primary motivation for purchasing an electric bike, it is prudent to pay particular attention to the battery type and estimated range of a certain model. You should get a battery with at least 500wh (watt-hours) capacity if you are a heavier rider, but you may want to get one with closer to 1,000wh if you plan to ride large distances or regularly.
The 1,000wh battery significantly enhances stability, range, and safety. A single charge can get you up to 60 miles on purely electric power and more than 80 miles with pedal assistance.
Heavier riders may have less range than this because the estimated range is based on average weight rather than maximum capacity. As a result, having a spare battery for long journeys may be a good idea.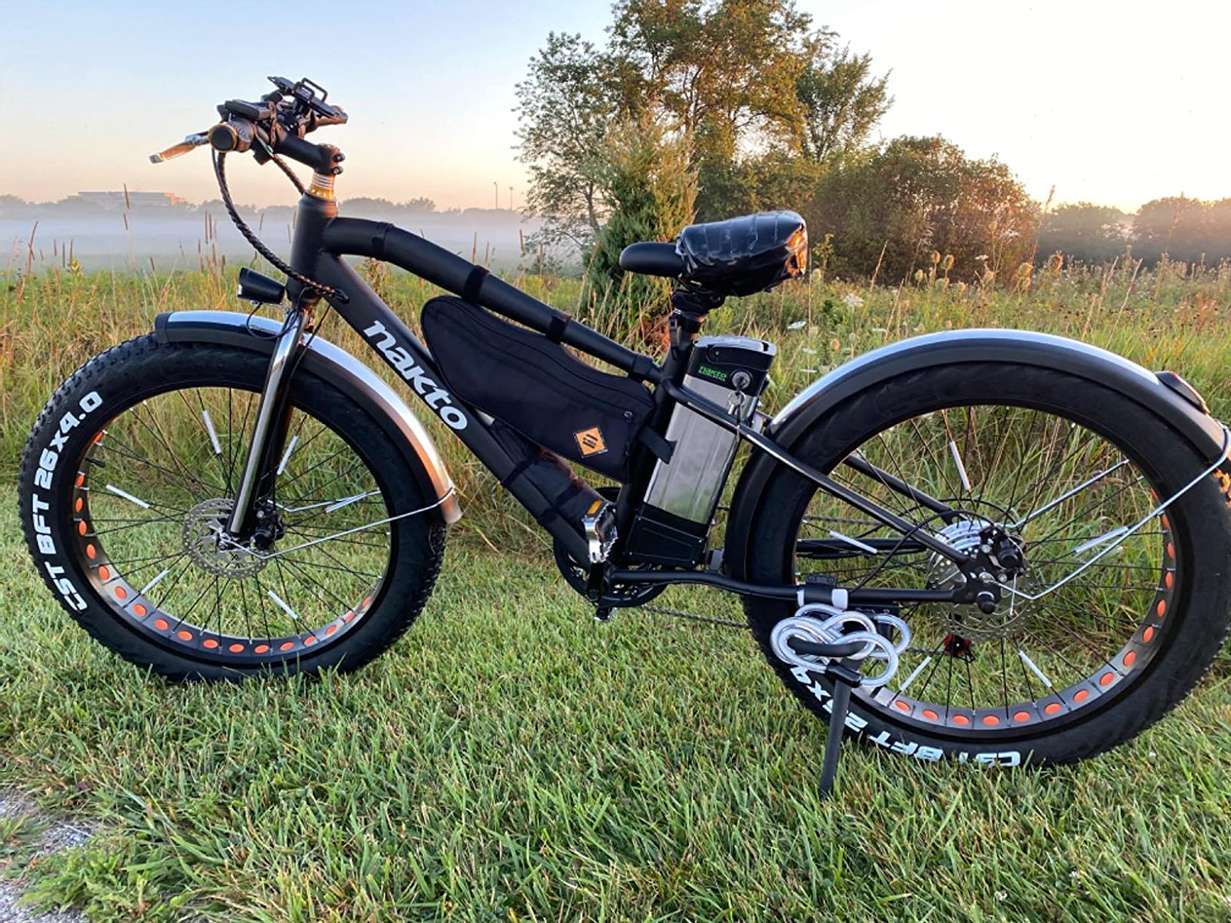 4.Fat Tires
For heavier riders, fat tires might make for a more secure and comfortable ride. The increased surface area of the larger rim disperses the load more evenly. Choose a wheel with 36 spokes; the more, the better, and ensure they're all of similar width and thickness. Since larger tires have a greater surface area, they are inherently more stable, provide better traction, and carry more weight.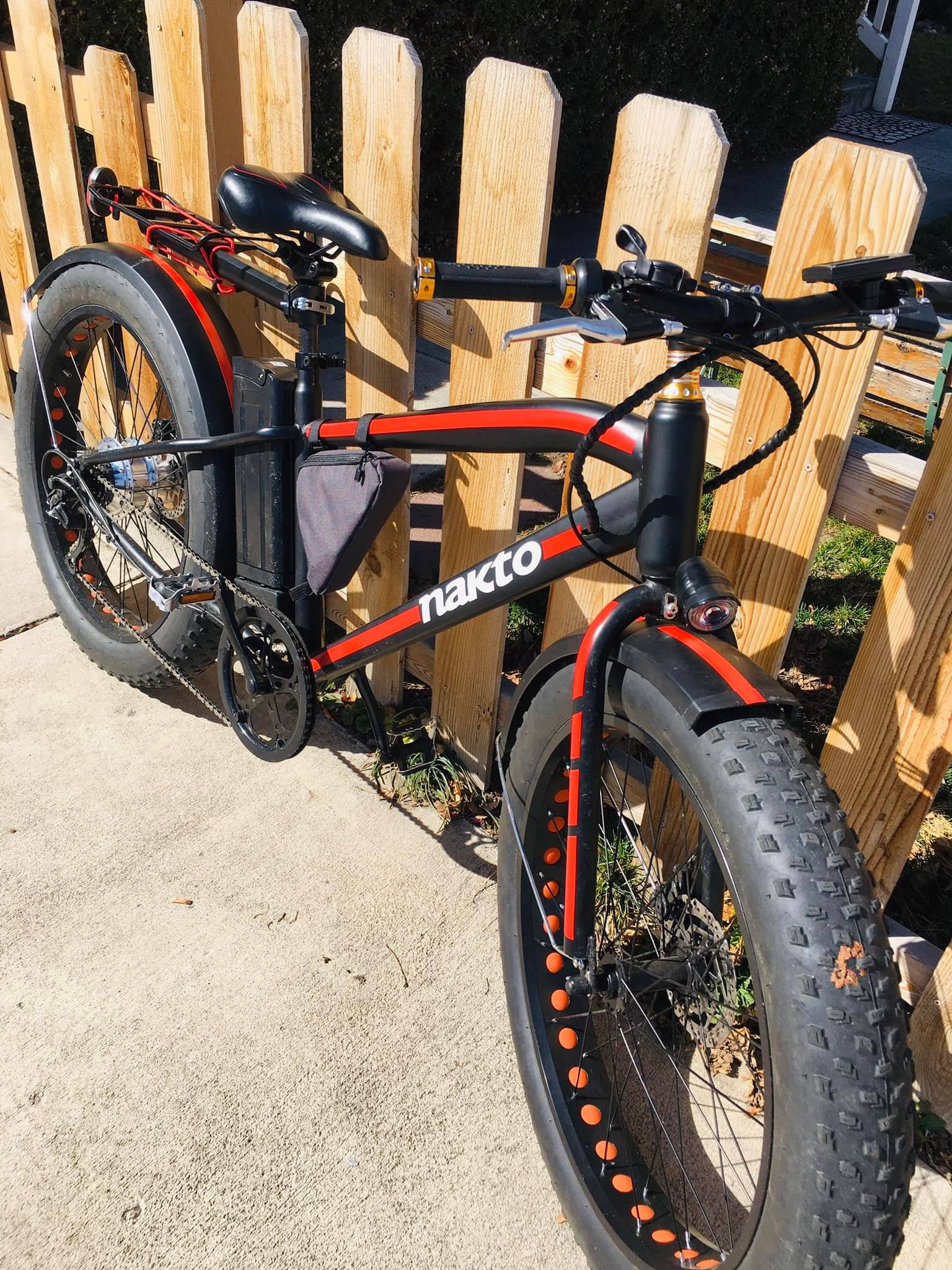 5.Seat and Seat Post
The best electric bikes for bigger riders feature a large, comfortable seat platform supported by strong seat rails. This is important not just for riding comfort but also to reduce the transfer of weight strains to the frame and seat post.
Even though suspension seat posts are uncommon as standard equipment on e-bikes, they may be a valuable improvement. Some types even permit the end-user to replace the elastomer or spring with a firmer material to accommodate heavier riders.
6.Brakes
Today, the best e-bikes for heavier riders typically come equipped with hydraulic disc brakes, which provide significantly more stopping power than older models like cable-operated v-brakes. Additionally, larger rotors provide more stopping power, and anything beyond 160mm is considered a large rotor.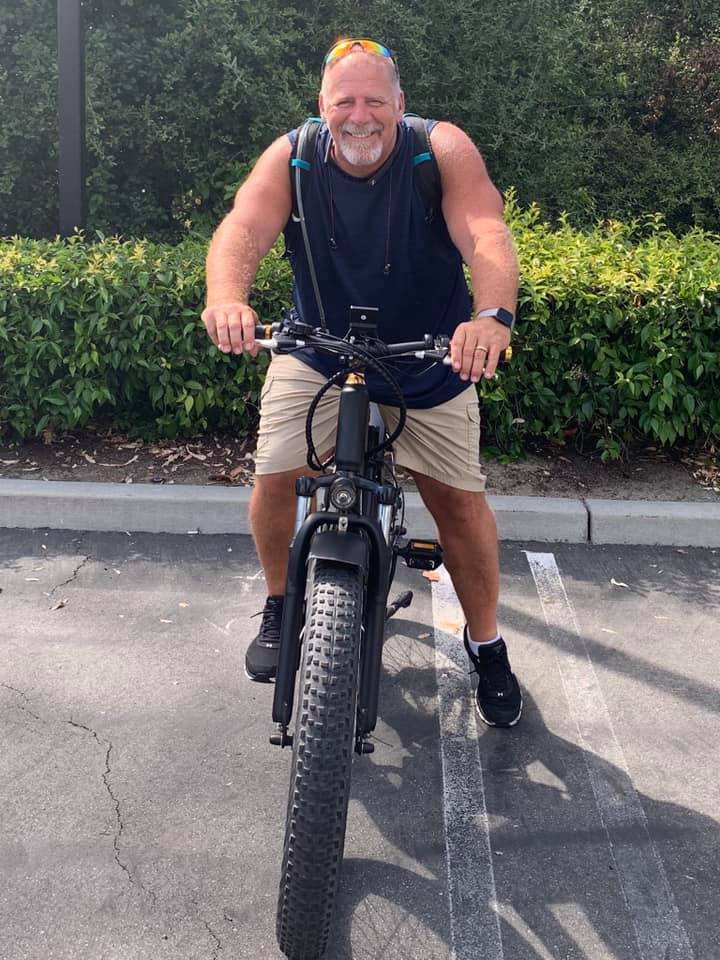 What NAKTO E-Bikes Are Good for Heavy Riders?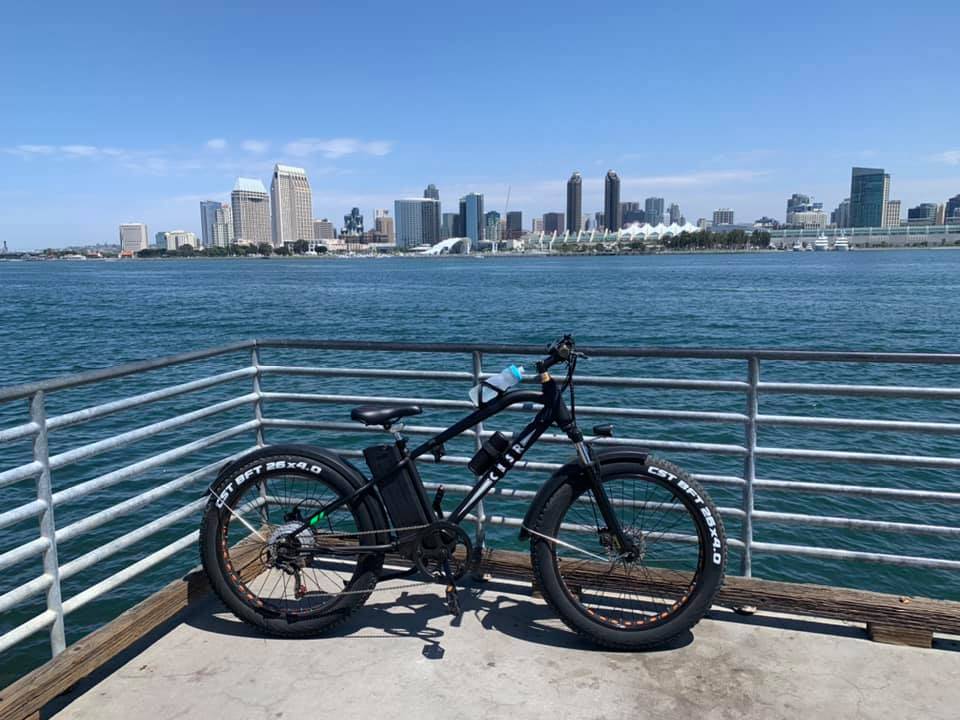 A fat tire is a distinctive feature of a fat tire electric bike. Unlike regular tires, fat tires can be used on more types of roads and in more weather conditions. The NAKTO R&D center deliberately improved the design of the fat tire surface pattern and performed hundreds of damage resistance and durability tests on the fat tire before selecting the highest quality fat tire model.
High-volume tires allow you to run low tire pressures, which often result in a more comfortable ride. Fat tires will also make riding more comfortable for riders. Fat tires take this notion to another level. When riding a fat tire electric bike, you may put as little as 5 to 10 psi in your tires as opposed to 60+ psi for a road bike, 20+ psi for a mountain bike, and 40+ psi for a hybrid.
How Powerful is the Cruiser?
The strong rear hub brushless motor and Shimano gears of the NAKTO Cruiser make every journey easy. A dependable mechanical disc brake ensures you can stop in weather conditions with minimal upkeep. For improved weight distribution, the 36V lithium-ion battery is mounted on the down tube of the electric bike, delivering a 22-mile range on a single battery charge. The motor in the rear hub produces up to 300W of peak power and 45Nm of torque, which allows for swift but manageable acceleration. The LCD panel provides you with all pertinent information before your next expedition.
It has everything you need to be outdoors for extended periods and can be used in various ways. Does it have twist throttle, pedal assist, or multi-speed? Yes. It has all of this.
With the 4" Fat Tire design, you can easily ride on a wide variety of surfaces, including snow, sand, and mud. The front suspension primarily supports the rider's weight and to make the ride more comfortable, it may gently regulate the rebound and compression.
Its ultra-fat latex saddle makes it the ideal choice for lengthy mountain rides as well as trips to the boardwalk or beach. Your wrists and back are in their most natural positions while riding, thanks to the handlebar's location. Turning the throttle moves you and your bike forwards, especially when accelerating or going up hills.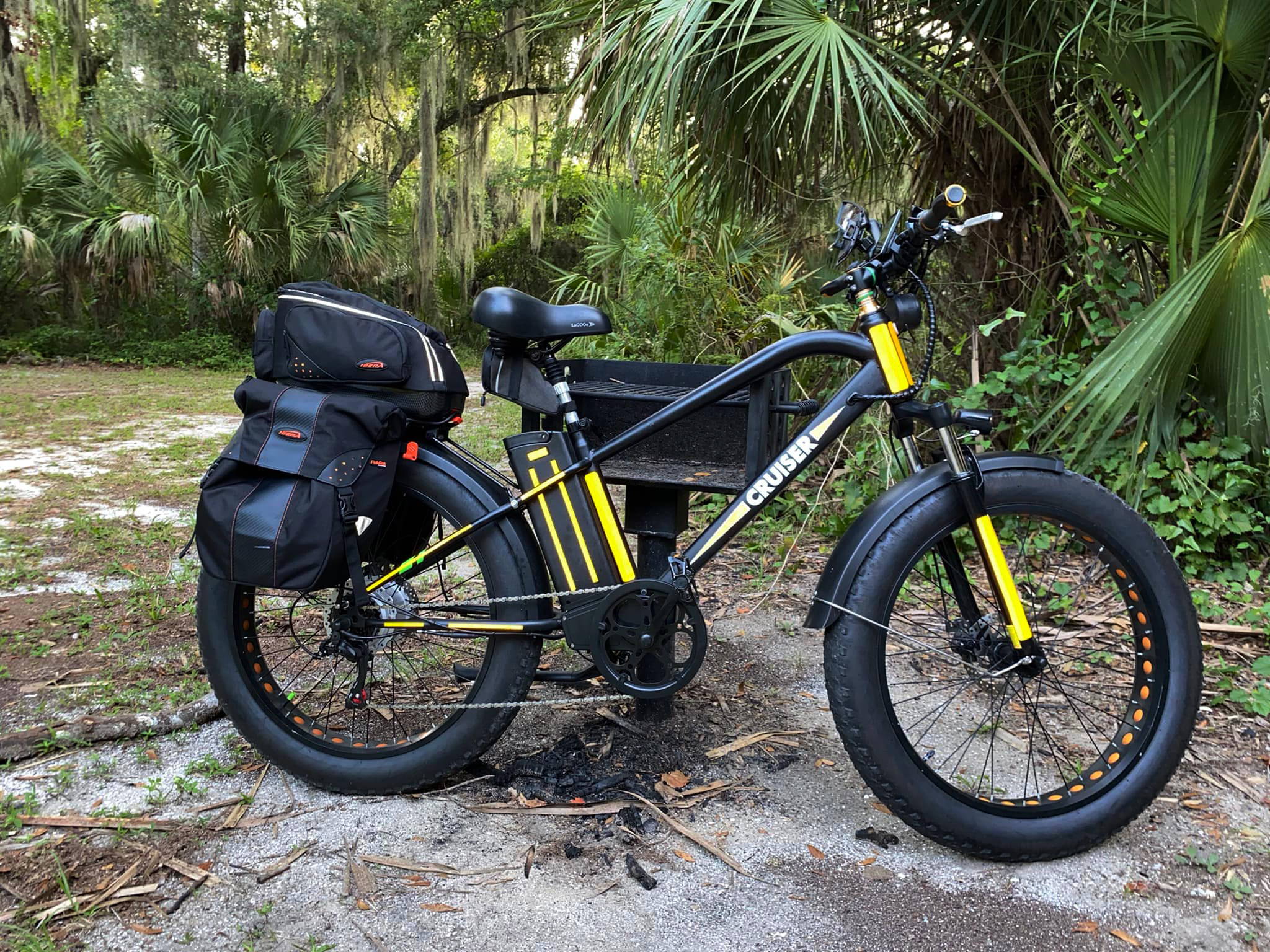 The NAKTO Super Cruiser is a fantastic bike that combines the best of a mountain bike and road bike looks. Since it has an aluminum alloy frame, it has excellent construction and is as sturdy as a tank. A multi-function LED digital display, large front, and rear tires, and quality shock absorbers all standout. There is no throttle twist.
This NAKTO bike has a maximum rider weight of 220 pounds and weighs around 79.3 pounds. Some people might find that too heavy, but those folks are probably searching for a foldable electric one. Most foldable bicycles are lighter than this. There are no gears here like on traditional bicycles, but it does have an electric, pedal-assist, and labor-saving mode. This NAKTO electric bike arrives with 90% of the assembly already done, so you won't have to stress about that.
How Powerful is the Super Cruiser?
The NAKTO Cruiser electric bike is equipped with a 500-watt brushless motor that is powerful enough to provide a long-range, high-speed, and comfortable ride. The maximum speed is 28 miles per hour, which will swiftly get you to your destination. It has an excellent single-charge range of 22 miles. After all, electric bikes are far more powerful than standard mobility scooters.
The e-bike cruiser's 36v10ah lithium-ion battery requires roughly 4 to 6 hours to fully charge which isn't bad at all for this level of power, especially when considering the range provided by this 36v10ah lithium battery. That is not an excessive amount of time for the lithium battery to remain in the battery charger.
This NAKTO Cruiser Electric Bike is sure to wow you with its steady performance over a wide range of surfaces. It has a fantastic look and feels. Both the design and construction of this mountain e-bike are top-notch. You will be very thankful for the large tires, strong motor, and high-end comfort shocks that make the ride so enjoyable. It has highly responsive disc brakes in the back. This fat tire mountain bike is an excellent purchase for anyone.
Is there a weight limit for e-bikes?
Overall, the majority of e-bikes can support up to 250 pounds (115 kg), which is more than the needs of the ordinary user. There are several e-bike models that can support up to 550 pounds if you have specific weight requirements (250 kg).
Are fat tire e-bikes good for heavy riders?
Fat tire bikes are typically an excellent place to start for heavier riders because they tend to be sturdier and built to support more weight. As the name implies, fat tires are better at spreading a rider's weight across a bigger surface area. This makes riding through difficult terrain or softer ground like mud and sand easier. Additionally, they "absorb" shocks in the terrain more effectively, resulting in a smoother ride. A Fat bike may be heavier than other bikes, but the best part is that it is also stronger.
Does heavy weight and heavy objects affect e-bike range?
Yes, they do. When it comes to heavy weight or heavy objects affecting an e-bike's range, here is a simple scenario that can explain.
We know electric bikes come in power-range of 250, 500, and 750 watts. Although there are more, these three types are the most common. Now, it probably wouldn't matter much if you weighed up to roughly 300 pounds or carried equivalent to the given weight as long as you stuck to flat terrain. That won't impact your range too much. However, your range will be severely reduced if you intend to travel uphill and are overweight or carrying heavy objects. The battery will deplete rapidly due to the increased effort required to haul you and the load up the slope.
Here is what happens.
Remember, your e-bike will have momentum and inertia and won't need that much extra energy to keep you moving if you're on flat ground and only accelerating once, only to get up to speed and then cruising along. Battery life is shortened by frequent acceleration. Now, the more you add to the bike, the more difficult it will be to move, prompting you to accelerate, and the faster you accelerate, the faster the battery will drain, and the shorter your range will be.
What happens if you overload an e-bike?
If you overload an e-bike, it will be difficult to move and won't gain the momentum to get up to the speed to cruise along easily. This will prompt you to accelerate, and the faster you accelerate to haul the load, the faster the battery will deplete, impacting the range and the performance of an e-bike.