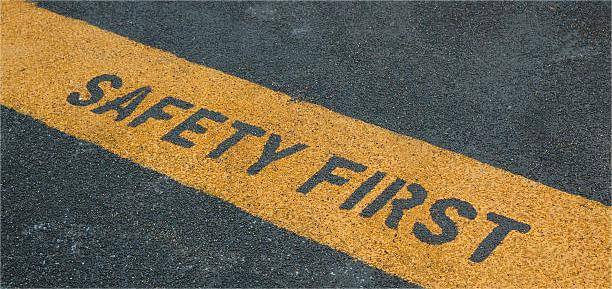 DO NOT alter or modify anything in your ebike's electrical system, battery, digital controls, physical components, or drive train.
Your ebike is not to be operated by anyone under the age of 16. Please also check your local laws, which may require a higher age. It is your responsibility to know and obey local regulations regarding operator age and other qualifications.
Riding any bike or similar vehicle without a helmet puts you at VERY HIGH RISK of serious head injury or death.
Riding an ebike carries risks, so prioritize safety. Educate yourself, maintain your bike, and ride defensively. Follow these guidelines for a safe and enjoyable experience.
Make sure to read your Owner's Manual thoroughly before taking your ebike out for a ride - it's packed with essential information for a safe riding experience.
Have a professional perform or check your assembly
Incorrect assembly increases the risk of severe injury or even fatality. To mitigate these risks, consider having a professional bike mechanic assemble your ebike. If you choose to assemble it yourself, it is advisable to have a professional double-check your work.
Perform a safety check before each ride
Before each ride, you must perform a full check of your ebike. Here is a quick summary of the main features to check:
The seat
The handlebar
The battery
The brakes
The wheels
The tires
The chain
All moving parts

All bolts and other fasteners
Follow service interval and other maintenance guidelines
All bikes require a "break-in" period of approximately 50-100 miles and should undergo a professional mechanical check afterwards. Routine servicing and occasional replacement of parts affected by regular wear and tear are necessary for all bikes. Consult the article "Everything You Should Know About The Lifespan of Electric Bike Components" for recommended service intervals.
When starting out, choose a secure, level space away from traffic and potential dangers for your initial rides. Begin at lower speeds and with a low PAS level (0 or 1). Focus on maintaining balance while gradually accelerating, decelerating, and practicing controlled stops.
Maintain constant awareness of your surroundings and avoid distractions like cell phones or headphone music.
Enhance your visibility for increased safety. Keep your headlight on at all times (which will also illuminate your taillight). Ensure that lights and reflectors are unobstructed and in place. Wear bright, reflective clothing.
Consult the article "10 Tips for Riding Your Electric Bike in the Dark" for more advice.