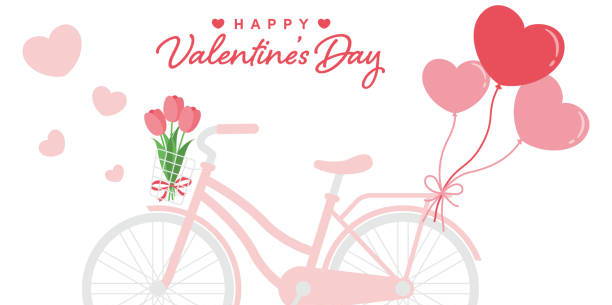 It's Valentine's Day season, and you might be wondering what to get your partner, especially during this season of love in a time of inflation. If you're looking for a fun, useful gift that can also help the environment, consider finding your special someone the best electric bike available in the market!
For those of you who don't know what an e-bike is: it's an ordinary bicycle that includes a motor and battery so it can be pedaled like a regular bike but also run on electricity when necessary.
Electric bikes are a great alternative to traditional bikes, offering a convenient and fun way to get around town or take leisurely rides with your partner (especially if they live in hilly areas like San Francisco).
They provide a boost of power when you need it, making hills and long distances much easier to tackle. And because they're electric, you don't have to worry about sweating or feeling tired on your ride.
They are also easy to store at home or take on public transit since they fold up small enough to fit into most backpacks or suitcases.
Valentine's Day is all about celebrating love, and what better way to do that than by gifting your significant other the gift of mobility and adventure? So read this guide below to learn what variables you should consider to show love and appreciation to your significant other with the perfect gift of the season.
Let's start!
To join our mailing list and never miss an update!
1. Which Brand Of Electric Bike Is Best This Valentine's Season?
It can be hard to answer this question without appearing a little bit biased. But, if you're looking for the best electric bike brand to buy, there are plenty of variables and factors to include. Here are some of the major ones:
When you buy ebikes for men, choose those that offer high-quality bikes with great features and performance. They also have a good reputation in the industry and have been around for years.
The best electric bike brands for women include those that offer stylish designs, accessories, safety features and more. These companies make their bikes with female riders in mind when designing them so it's easier for women to ride these models than other types of bicycles out there on the market today.
Kids' bikes come in different shapes and sizes depending on age groups: preschoolers; elementary school aged kids; middle school students; teenagers/adults.
So choosing one depends on how old your child is now (or will be when they receive their gift). It also depends on what kind of riding experience they'd like - mountain biking vs road cycling vs BMX racing.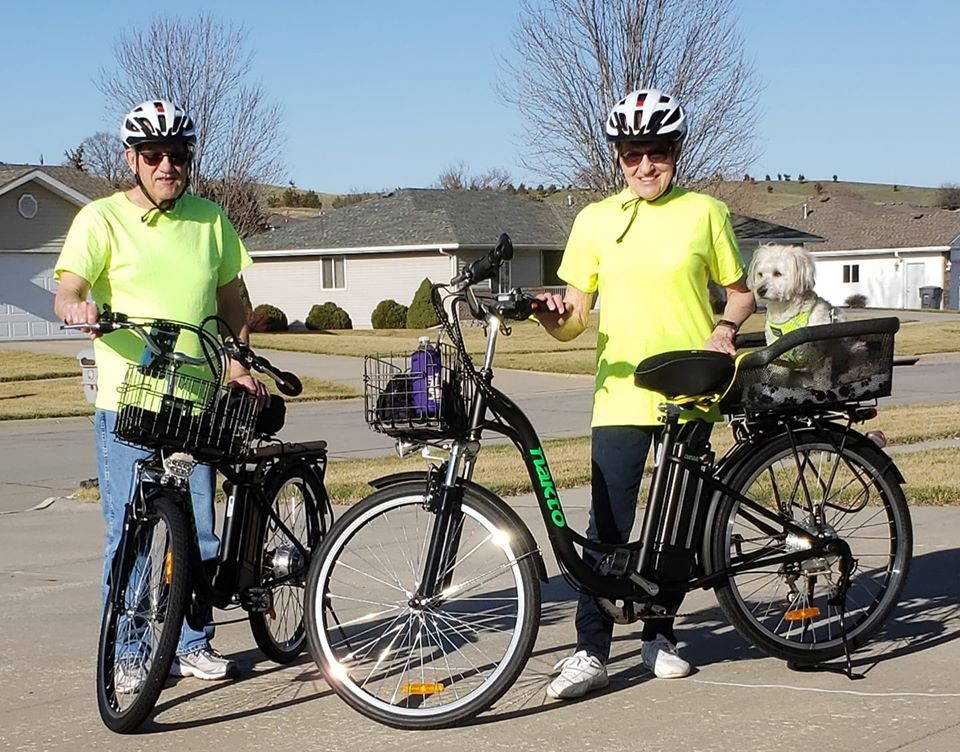 2. What Should I Look For In An E-Bike This Valentine's?
We've reviewed multiple e-bikes already and have found that there are 4 key features that you should look for when buying an electric bicycle:
Durable Battery - A good battery will last at least 20 miles before needing to be recharged. The more capacity a battery has, the longer it will last between charges. The battery is the heart of your e-bike, so it's important to make sure that it's good quality and that it will last for a long time.
E-bikes can be quite expensive, so if your battery dies after just a couple months, it could be very frustrating! A good rule of thumb is to look for an e-bike with at least a 250W motor and a 36V battery pack. That way you'll have plenty of power to get up hills or speed along flat ground.
Some batteries even come with built-in locks so you don't have to worry about people stealing them from your bike rack at work or home.
High-grade Motor - A motor that produces more torque will give you better acceleration and hill climbing capabilities. It's also important to ensure that the motor is compatible with your frame and wheel size so that it doesn't overwork itself.
Sturdy Controller - The controller is what makes your bike go! It controls all aspects of your electric bike including speed, power output and regenerative braking mode which turns your pedaling into energy to charge your battery.
Reliable Display - A reliable display allows you to see how fast you're going, how much battery is left, etc. It also shows the current level of assist (how much help) being given by the motor at any given time during your ride so you can adjust accordingly if needed!.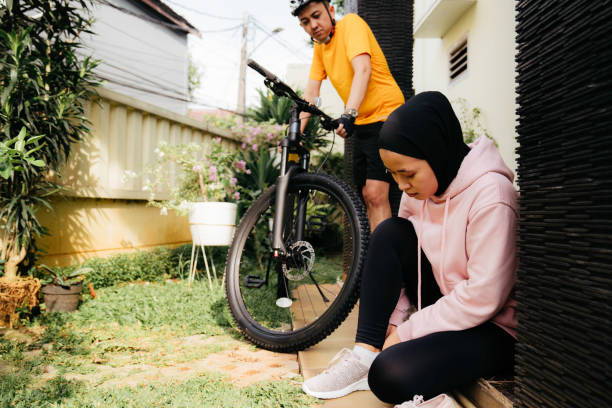 3. How Much Should I Pay For A Good Electric Bike?
When it comes to the price of an electric bike on sale, there are many factors that come into play. The first thing you'll want to consider is how much you're willing to spend. If you're on a tight budget and just want something basic, then an electric bike under $1,000 might be best for you.
However, if money isn't an issue and quality is your top priority (and who doesn't want that?), then paying upwards of $2k may be necessary to get exactly what you want in terms of features and performance!
One good way to find out the answers is through word-of-mouth recommendations from friends or family members who have recently bought themselves one. These people have experience using these products firsthand so they know exactly what makes them tick! You could also check out online reviews from sites like Amazon which allow users' opinions about certain products before purchasing them yourself.
If you're looking for a unique and meaningful model for this, consider gifting a Nakto electric bike.
Nakto e-bikes are a great option for Valentine's Day because of their high-quality and affordability. They offer a range of different models, each with its own set of features and benefits. Whether you're looking for a city bike, an adventurous off-road bike, or a leisurely ride bike, Nakto has an e-bike that's perfect for you and your significant other.
So, instead of the usual chocolates and flowers, consider gifting a Nakto e-bike this Valentine's Day. Not only is it a unique and meaningful present, but it's also a gift that will bring joy and excitement to both you and your partner for years to come.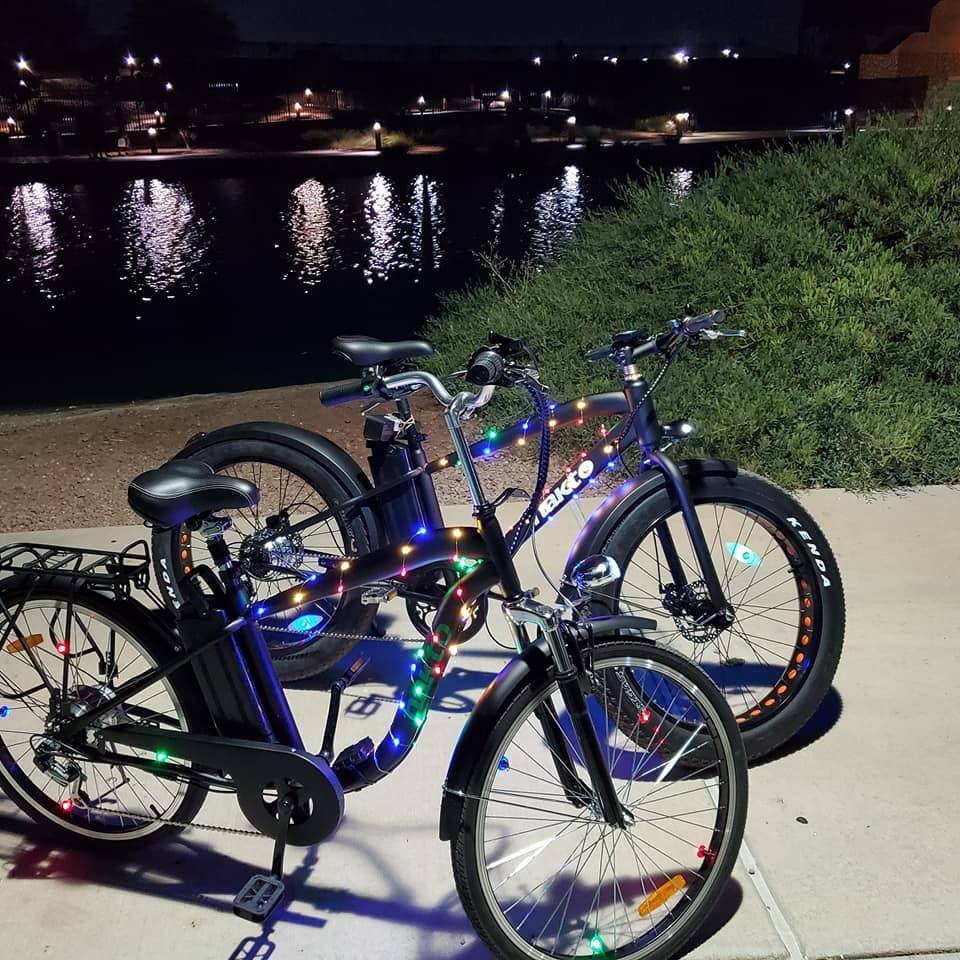 4. What Are Perfect Romantic E-bike Rides This Valentine's Day?
Celebrating Valentine's Day with your special someone on an electric bike is a unique and memorable way to create lasting memories. Here are a few romantic e-bike rides to consider:
Scenic Ride: Plan a scenic e-bike ride along a picturesque trail with breathtaking views and stops for sightseeing breaks.
Sunset Adventure: Experience the breathtaking colors of a sunset together on an e-bike ride, followed by a romantic dinner.
Wine Tasting Tour: Take a leisurely e-bike ride to local wineries and vineyards to taste different wines and enjoy the scenery.
Beach Day: Spend the day at the beach, soaking up the sun and taking in the fresh ocean air on an e-bike ride.
City Tour: Explore a new city or neighborhood together on an e-bike, stopping at iconic landmarks and local hotspots.
Park Picnic: Have a romantic picnic in the park, surrounded by nature, after an e-bike ride.
Nature Trail: Take an e-bike ride through a nature reserve or scenic trail, surrounded by the beauty of the great outdoors.
Urban Adventure: Explore the city on an e-bike, stopping at unique coffee shops, galleries, and boutiques along the way.
Coastal Cruise: Take a scenic e-bike ride along the coast, stopping for lunch and a swim in the sea.
Mountain Getaway: Escape the hustle and bustle of city life and explore mountain trails on an e-bike, ending the day with a relaxing hot spring soak.
Whichever ride you choose, you're sure to make this Valentine's Day one to remember by exploring new destinations together on an electric bike.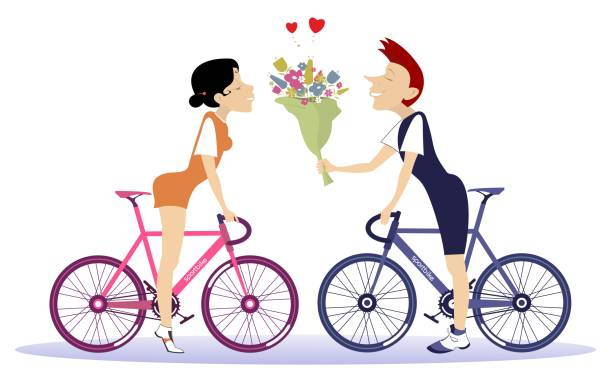 5.What Are Some Gifts For Cyclists This Valentine's Day?
Cyclists are an interesting bunch, and they tend to have a lot of opinions about their gear. As such, there are many gifts that would make great choices for a cyclist this Valentine's Day season.
A bike helmet is always a good idea when you're riding your bike around town or along the trails. You can never be too safe when it comes to keeping your head protected!
Bike lights are also important if you want to be seen while out on the road at night or in low-light conditions like dawn or dusk (or if there's fog). They'll help keep other drivers from hitting you by giving them enough notice. This way, they can react appropriately before hitting something unexpected, like another car or pedestrian crossing.
Nakto Camel City Electric Bike: This sleek and stylish electric bike is perfect for city dwellers who want to enjoy a romantic ride through the city. With a comfortable saddle, convenient electric system, and lightweight design, this bike makes it easy to enjoy a stress-free ride together with YOUR LOVE!
Nakto Skylark Electric Bike: This powerful e-bike is ideal for adventurous couples who want to explore the countryside. With a powerful motor, reliable suspension system, and sturdy frame, this e-bike is designed to handle any terrain, making it the perfect choice for a romantic off-road adventure.
Nakto Ranger All-terrain Electric Bike: This versatile electric bike is perfect for couples who want to enjoy a relaxing ride together. With a comfortable saddle, adjustable handlebars, and a simple electric system, this bike makes it easy to enjoy a leisurely ride through parks, bike paths, and more.
Each of these Nakto e-bikes solves a different pain point, making it easy to find the perfect electric bike for your significant other's needs. Whether you're looking for a comfortable city bike, an adventurous off-road machine, or a relaxing leisure ride, Nakto has the perfect solution. So this Valentine's Day, elevate your love life with a Nakto electric bike!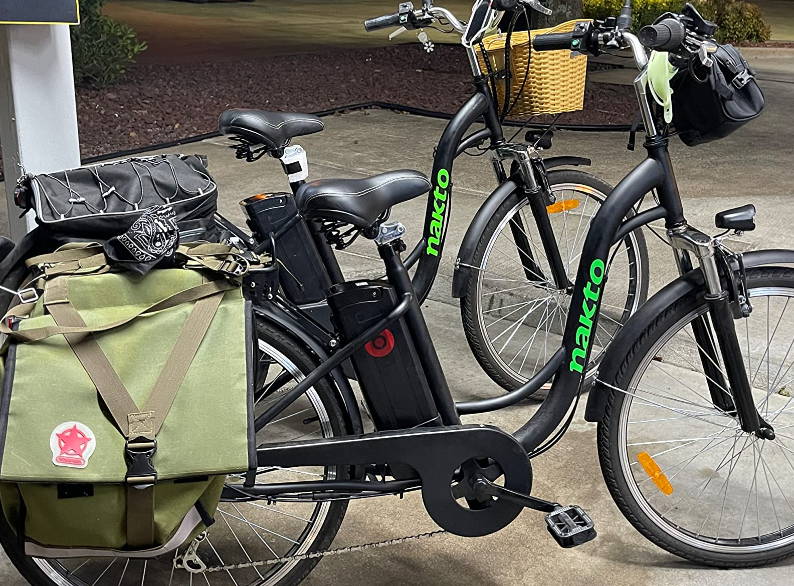 6.Tips And Best Practices In Picking The Right Electric Bike
There are many different types of electric bikes out there, but some are better than others. Here are some tips on how to find the best electric bike for your needs:
Consider your budget
The first step in choosing an electric bike is setting a budget. The cost of an electric bike can range depending on the features you want and how much you want to spend. For example, if you want a high-end mountain e-bike with all the bells and whistles, expect to pay at least $3,000 or more for it! If money isn't an issue, then go ahead and splurge on whatever type of e-bike catches your eye!
Think about what type of riding you want to do
If you plan on using your e-bike mostly in town or around the neighborhood then a smaller battery will work fine for you. If you plan on hitting the trails or going long distances then consider getting a larger battery so that your ride lasts longer between charges.
Choose your battery size carefully
The next thing to consider is battery size. There are a number of different sizes available, ranging from 250Wh up to 500Wh and beyond. The larger batteries will be able to go further and faster than smaller ones, so it may be worth investing in a larger battery if you think that your partner will want to go further distances or faster speeds more often than not.
Finally, look at the components and tires on the bike before buying it. You'll want to make sure that everything is well-made and durable enough to last through years of use without breaking down, which can happen easily with cheaper bikes made from cheaper materials such as aluminum instead of steel or titanium frames and carbon fiber instead of plastic components such as pedals and handlebars.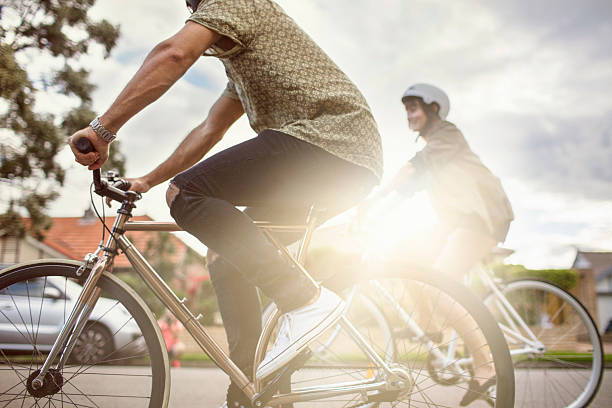 There you have it! Our top picks for the best electric bikes this Valentine's Day. We hope that this guide has helped you make an informed decision on which bike is right for you, your partner and your relationship.
If you have any questions or comments please feel free to leave them below and we will get back to you as soon as possible!
VISIT our selection of valuable e-bike models here if you need more options for the best electric bike experience this Valentine's Day: https://nakto.com/pages/valentine-day-sale.