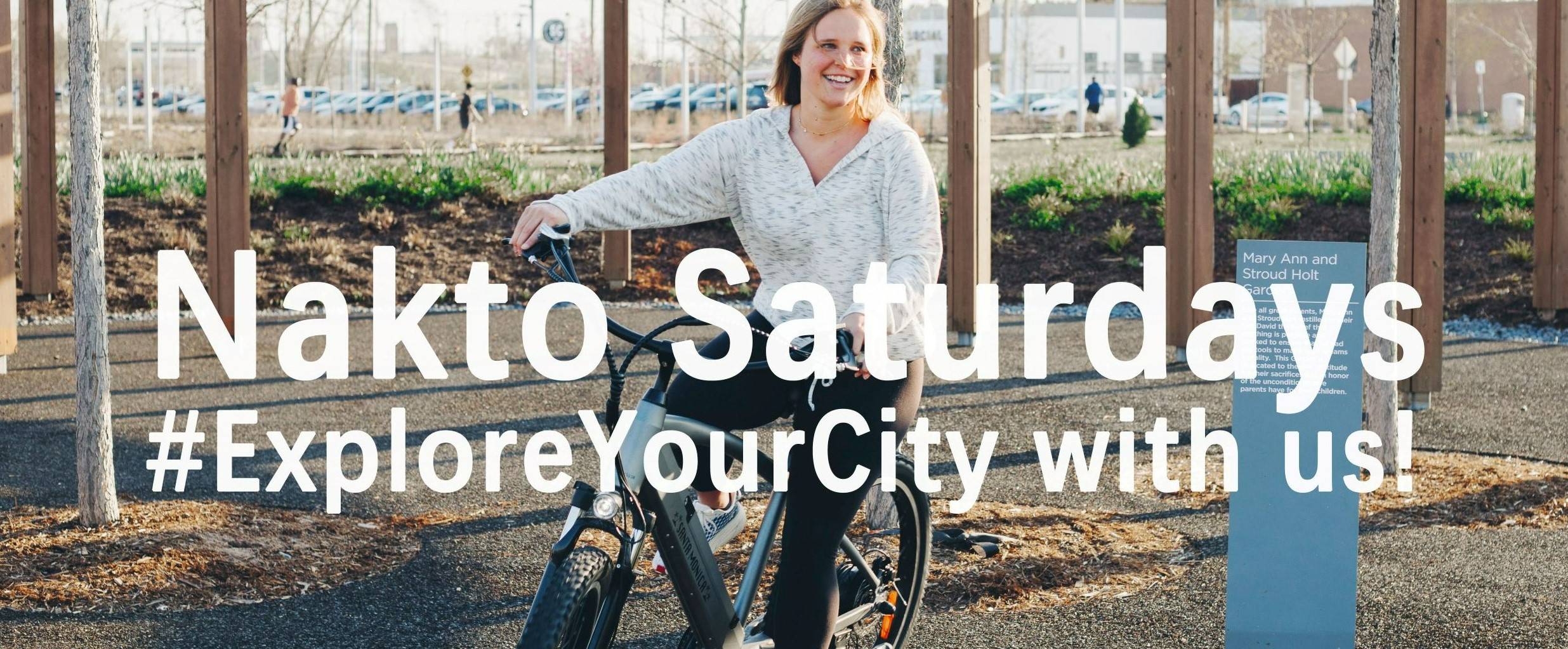 #ExploreYourCity with us!
There is nothing better than spending the summer weekends out and about town with friends. Whether you are grabbing lunch at a food truck or eating ice cream in the park, getting there by e-bike makes it even more fun.
So this summer, we want to invite you to show us the best spots and eateries in your city to ride to on your e-bike.
Everyone is welcome to join.
Get $50 off your first order
Sign up for special offers and updates
Are you ready for #NaktoSaturday?!!
Share Your Photo
Snap a photo at your favorite spot. We want to highlight the FUN you're having there, not only bikes and shop signs. Smiles are contagious, and that is what we want to spread!
Tell Us About It
Caption your photo with a fun story about your photo, or the people, or the ride. It could be anything! Your authentic voice is the only thing that matters when you are showing us what you love to do in your city!
Tag Everyone
Let's spread the summertime fun together. So tag your friends, the local hotspot, and be sure to tag @nakto_ebikes and #naktosaturday and #ExploreYourCity. That way we can find you and share your post with our peeps.
Winners Every #NaktoSaturday!
Yep that is right.
Each Saturday we will randomly select a post and send the winner a Gift Card to the local place tagged in the Caption. Great way to double up on your fun!
And MOST Importantly…
Have fun with it. That is ultimately what this is about. People having fun around town. We are proud of what we are building at Nakto and hope that we can be a part of what you do in your community.
Send your photos and captions to support@nakto.com and we will on our own social media!
Be sure to follow us on Instagram.